The latest on the Trump impeachment inquiry
9:31 p.m. ET, October 9, 2019
Vice President Mike Pence says he didn't discuss Bidens with Ukraine's president
Vice President Mike Pence said today that he never discussed former Vice President Joe Biden and his son during his calls with Ukrainian President Volodymyr Zelensky and that he has no objections to transcripts of his calls being released. 
"In all of my contacts and conversations with President Zelensky our focus was entirely on the President's desire to see Europe contribute more to Ukraine's security and sovereignty and also to see President Zelensky make good on his own election commitment to pass significant corruption reforms in Ukraine," Pence said during a visit to Iowa, later adding, "I never discussed the issue of Bidens with President Zelensky." 
Pence also said he has "no objection" to releasing transcripts of his own calls with Zelensky. 
"We're discussing that with White House counsel as we speak," Pence said. 
Pence is in Iowa to push for passage of the President's trade agreement with Mexico and Canada, and to attend a political function for Republican Sen. Joni Ernst. Pence made the comments to reporters in Iowa at Manning Farms in Waukee.
5:48 p.m. ET, October 9, 2019
Podcast: John Dean compares the current impeachment drama to the Watergate era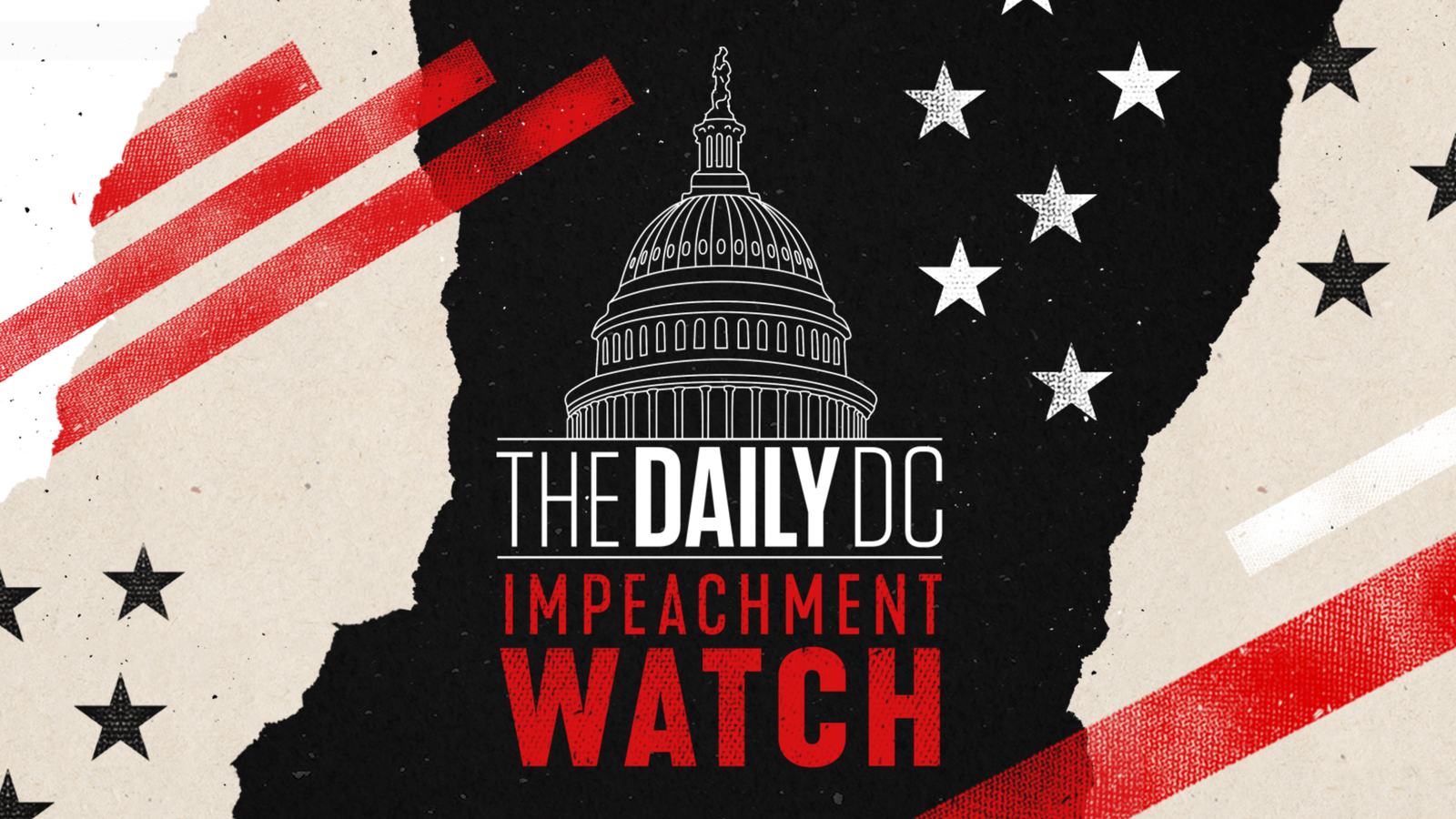 CNN Law Enforcement Analyst Josh Campbell covers the White House's blistering letter to House Democrats and more on the latest episode of "The Daily DC: Impeachment Watch."
In the letter to the House, the White House claims President Trump's due process rights have been circumvented without a vote and that Trump has no choice but to not cooperate.
Campbell will also look at:
Why the House is not voting to authorize a formal impeachment inquiry
Former GOP congressman Trey Gowdy, who was retained by the White House as outside counsel in the House impeachment inquiry
A trio of polls showing Americans support an impeachment inquiry – but they are not sold on the idea of removing Trump from office
The latest report detailing a White House official's reaction to Trump's July phone call with Ukraine's president. The official who listened in on the call reportedly characterized the conversation as "crazy," "frightening" and was described as "shaken" by the call.
Campbell is joined by CNN senior political reporter Nia-Malika Henderson and John Dean, a CNN contributor and former White House counsel to Richard Nixon.
In today's episode, Dean compares the current impeachment drama to the Watergate era.
5:39 p.m. ET, October 9, 2019
Whistleblower's attorney releases statement addressing allegations of political bias
Mark Zaid, an attorney for the anonymous whistleblower, issued a statement today addressing allegations of "bias" against his client after reports surfaced claiming the individual had professional ties to a 2020 presidential candidate.
CNN previously reported that the whistleblower is a registered Democrat. The whistleblower's legal team has consistently argued that efforts to highlight the political affiliation of their client is part of an effort to distract from the facts of the complaint.
"In light of the ongoing efforts to mischaracterize whistleblower #1's alleged 'bias' in order to detract from the substance of the complaint, we will attempt to clarify some facts. First, our client has never worked for or advised a political candidate, campaign, or party. Second, our client has spent their entire government career in apolitical, civil servant positions in the Executive Branch. Third, in these positions our client has come into contact with presidential candidates from both parties in their roles as elected officials — not as candidates," the statement said.
Zaid called the identity of the whistleblower "irrelevant" to the ongoing impeachment investigation.
More on the whistleblower: The impeachment investigation was set in motion by the whistleblower complaint, which contains allegations that President Trump sought Ukraine's help investigating his political opponent and the White House tried to cover it up.
The timing of that meeting remains unclear, but sources told CNN that there are discussions about interviewing the whistleblower in secret with certain members of the House Intelligence Committee in an effort to protect the whistleblower's anonymity. Various options are being considered, including bringing the witness into a secure facility in the Capitol through passages that are off limits to the press. Holding the meeting off-site is also being discussed.
CNN's Manu Raju, Jeremy Herb and Lauren Fox contributed to this story
4:29 p.m. ET, October 9, 2019
Democrats plot next phase of impeachment inquiry
House Democrats are preparing a flurry of subpoenas in the face of President Trump administration's stonewalling of their impeachment investigation.
The preparations are happening amid a new debate within the Democratic caucus to hold a vote to formally authorize the inquiry in order to call the White House's bluff, according to Democratic sources.
In the face of the White House letter refusing to cooperate with their probe, Democrats expect they are likely done with any voluntary interviews for most witnesses, according to multiple Democratic sources.
A small but influential group of Democrats privately and publicly tell CNN that it makes sense to hold an impeachment inquiry vote — something House Republicans have demanded — arguing it would derail the White House's argument that the impeachment inquiry is "invalid" because there's been no House vote formally authorizing the probe.
Democrats are threatening to send subpoenas to associates of Rudy Giuliani, Trump's personal lawyer, and considering them for current State Department officials, including the former US Ambassador to Ukraine, Marie Yovanovitch who is scheduled to appear for an interview Friday. There are new concerns Yovanovitch won't appear given that she is still a State Department employee and could face backlash internally if she were to appear voluntarily.
When could we see an impeachment vote: There is growing pressure to move to impeach Trump as soon as Thanksgiving, but at the same time House Democratic leaders want to appear as they are methodically collecting evidence over what they view is an abuse of power by Trump to urge the Ukranian government to investigate his potential political rival, former Vice President Joe Biden, at the same time as US aid to the country had been stalled.
CNN's Zachary Cohen contributed to this report.
4:30 p.m. ET, October 9, 2019
Trump says he'll participate in impeachment inquiry "if the rules are fair"
Asked if he would then cooperate with Democrats if the House went ahead and held a vote on impeachment, President Trump said, "We would, if they give us our rights."
Trump was speaking following an executive order signing at the White House.
Echoing a point that the White House made in a letter sent to House Speaker Nancy Pelosi yesterday, Trump said he wants the Democrats running the impeachment inquiry to "give us our lawyers" to be able to question witnesses. He added that House Democrats have "eviscerated the rules" and "they don't give us any fair play."
On the whistleblower, Trump said the individual told a "false story" that "bore no relationship" to what happened on the July 25 phone call with the Ukrainian president. The Inspector General of the Intelligence Community found the whistleblower's complaint credible.
Asked to clarify if he would participate if the House held an impeachment vote and it passed, Trump said, "Yeah, if the rules are fair...if Republicans get a fair shake."
The President also anticipated that the impeachment inquiry would eventually be challenged to the Supreme Court.
2:52 p.m. ET, October 9, 2019
"I did nothing wrong": Trump responds to Joe Biden's call for impeachment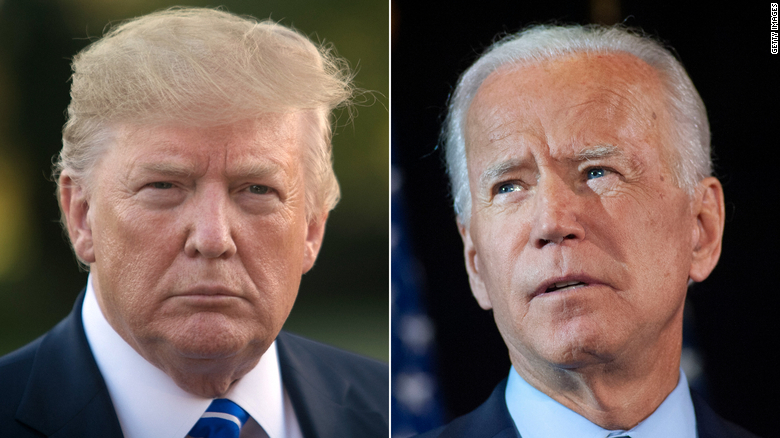 President Trump has characterized former Vice President Joe Biden's call for his impeachment as "pathetic."
The President took to Twitter this afternoon after Biden called for Trump's impeachment at a rally in Rochester, New Hampshire today.
"And I did nothing wrong," Trump tweeted. "Joe's Failing Campaign gave him no other choice!"
Some context: Biden's comments in New Hampshire included a call for the preservation of "our Constitution, our democracy, our basic integrity."
"President Trump has indicted himself by obstructing justice, refusing to comply with the congressional inquiry, he's already convicted himself. In full view of the world and the American people, Donald Trump has violated his oath of office, betrayed this nation and committed impeachable acts," Biden said at the town hall.
Read Trump's tweet below:
7:20 p.m. ET, October 9, 2019
Joe Biden calls for Trump's impeachment
Former Vice President Joe Biden called for President Trump's impeachment today for the first time at a rally in Rochester, New Hampshire.
"With his words, and his actions, President Trump has indicted himself by obstructing justice, refusing to comply with the congressional inquiry. He's already convicted himself in full view of the world and the American people," Biden said.
"Donald Trump has violated his oath of office betrayed this nation, and committed impeachable acts. You know, to preserve our Constitution, our democracy. Our basic integrity. He should be impeached," he added.
Biden went on to say that Trump thinks "he can and will get away with anything he does."
"He shooting holes in the Constitution. And we cannot let him get away with it," the former vice president said.
Biden has been at the center of the Ukraine controversy. Trump has repeated an unproven accusation that claims that Biden was improperly trying to help Hunter, who served on the board of a Ukrainian natural gas company, when the then-vice president pressured the Ukrainian government to fire the country's prosecutor general.
There is no evidence of wrongdoing by either Joe or Hunter Biden.
1:39 p.m. ET, October 9, 2019
Trump is tweeting about impeachment polls. Here's what the latest survey says.
President Trump is back to tweeting about impeachment — this time to discuss polls on impeachment.
 "Only 25 percent want the President Impeached, which is pretty low considering the volume of Fake News coverage, but pretty high considering the fact that I did NOTHING wrong," Trump wrote.
Trump does not say to what poll he is referring, but most reputable polls that have been released are well above that mark.
A Washington Post poll Tuesday found that 25 percent of Republicans and Republican-leaning independents support an impeachment inquiry.
That poll also says that a majority of Americans say they endorse the decision by House Democrats to begin an impeachment inquiry of President Trump.
Nearly half of all adults also say the House should take the additional step of recommending that the President be removed from office.        
1:02 p.m. ET, October 9, 2019
Former Rep. Trey Gowdy, now outside counsel to Trump, terminated as Fox contributor
Trey Gowdy has been "terminated and is no longer a contributor" to Fox, a network spokesperson said in a short statement today. 
The news comes after it was reported that the White House had retained the former South Carolina congressman as outside counsel in the House impeachment inquiry.
Gowdy was hired as a Fox contributor in January, providing political and legal analysis across all the company's platforms.