The latest on the Trump impeachment inquiry
8:56 a.m. ET, October 4, 2019
Jared Kushner is one of the officials focused on Trump's impeachment strategy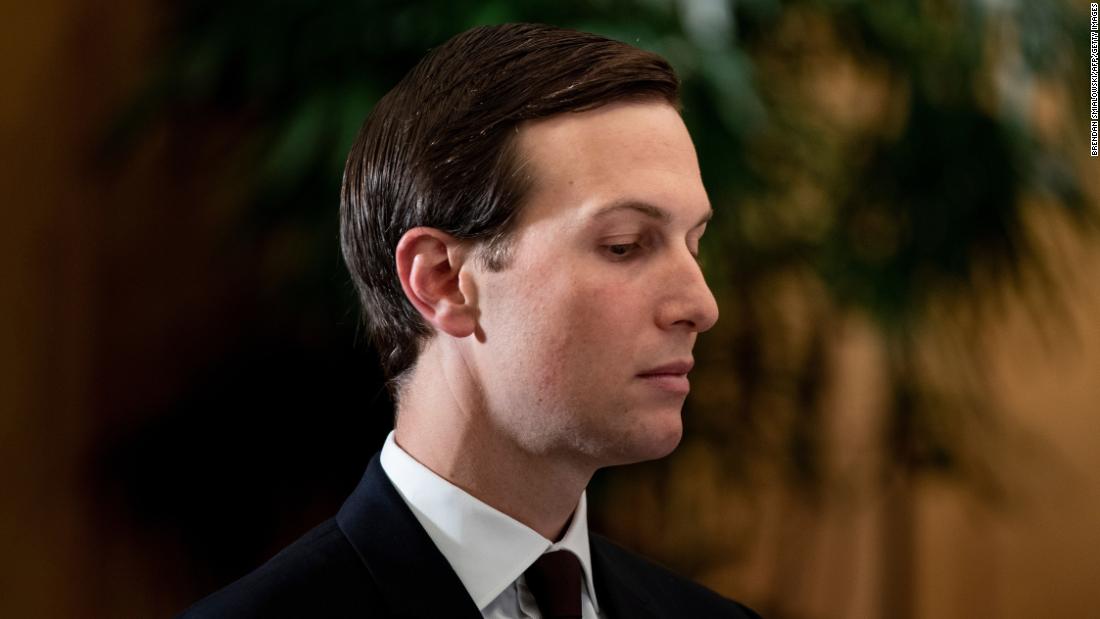 As President Trump urged yet another foreign government to investigate one of his political rivals – this time in full view — White House aides and allies of the President's let out another collective sigh.
Democrats quickly seized on the comments as yet more evidence to bolster their case for impeachment, and White House officials and Trump allies privately expressed dismay that Trump was making matters worse for himself.
White House officials have been largely sidelined as the President and his personal attorney Rudy Giuliani take command of the anti-impeachment narrative, at times driving the news cycle in ways White House allies believe hurt the President's case – or, at a minimum, make his position harder to defend – administration officials and sources close to the White House said.
The comments are at least in part a result of the lack of a formal communications strategy from the White House to handle the impeachment inquiry and a President convinced he is his own best messenger, even when it causes his aides to cringe.
Here's what's happening behind the scenes: White House officials have begun to "unwind" the timeline and circumstances surrounding the President's call with Ukrainian President Volodymyr Zelensky, one White House official said.
The goal, according to the official, is to ensure the White House has a full picture of the events in hand as it fields inquiries from Congress and prepares to build the President's defense to impeachment. The effort has involved lawyers in the White House counsel's office and Situation Room staff who are involved in connecting the President with foreign leaders and compiling a record of those calls.
Also, Trump and top officials, including his son-in-law Jared Kushner, have dismissed the need for a war room to bolster the White House's response to Democrats' impeachment inquiry, as President Bill Clinton's White House established when he faced impeachment.
Who's in charge of strategy: Officials said Kushner and White House chief of staff Mick Mulvaney are the officials most focused on developing an impeachment strategy.
While some said Kushner was in charge of the strategy, others said Mulvaney was at the helm.
 "He's the President's senior adviser," one administration official said of Kushner. "Of course he's important, but in no way is he running this."
8:31 a.m. ET, October 4, 2019
Trump: I must end corruption, "even if that means requesting the help of a foreign country"
President Trump just tweeted that he has an "obligation to end CORRUPTION, even if that means requesting the help of a foreign country."
This mirrors a tweet he sent last night where he said he has the "absolute right" to ask "other Countries" to investigate corruption.
Here's this morning's tweet:
Remember: Trump has repeatedly claimed that former vice president Joe Biden had called for the firing of a Ukrainian prosecutor who was "investigating his son." There is no evidence Hunter Biden was ever under investigation.
Read the full fact check here.
9:33 a.m. ET, October 4, 2019
A lot of news broke overnight. Here's what you need to know.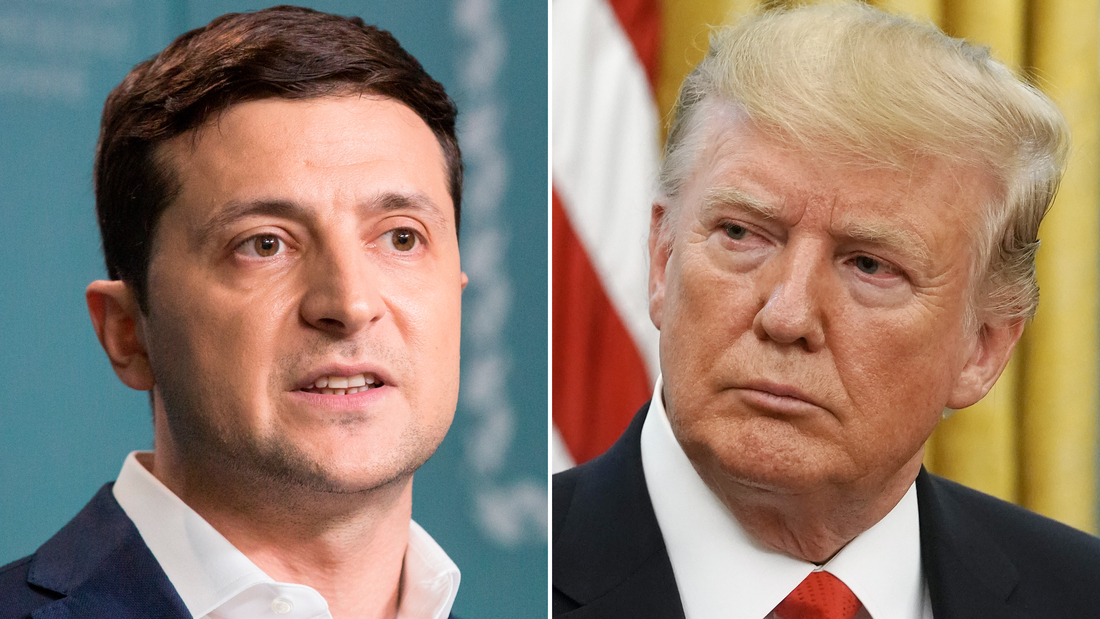 A lot of news came out last night in the impeachment inquiry into President Trump. If you're just tuning in, here are the key developments:
9:21 a.m. ET, October 4, 2019
How the White House is considering responding to document requests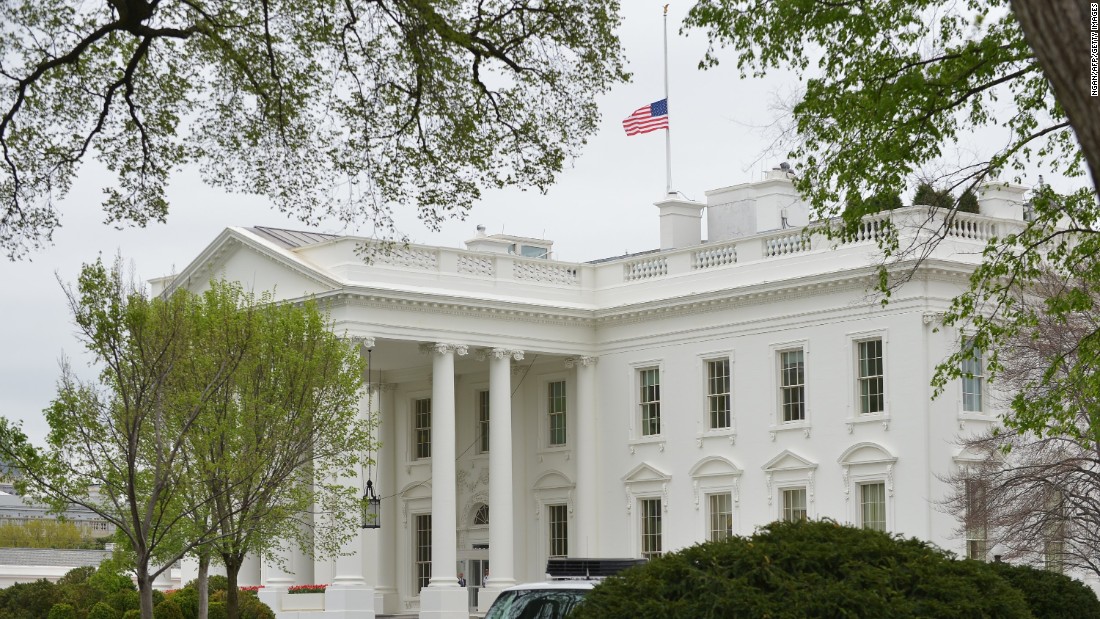 The White House has drafted a letter arguing they are not compelled to provide documents related to the impeachment inquiry before a formal vote on the inquiry is held, according to a person familiar with the matter.
The letter, though not finalized, could be sent as soon as today. It is one of several items under consideration at the White House to respond to Congressional investigators.
White House officials are still weighing the timing of the letter, which is still being reviewed by White House lawyers.
Earlier this week, Democrats told the White House to expect subpoenas related to the Ukraine matter. 
House Speaker Nancy Pelosi has not yet held a full vote in the House approving of the impeachment inquiry. Trump's allies have argued that means the process has not formally begun. 
Pelosi said in a letter Thursday to House GOP leader Kevin McCarthy there "is no requirement under the Constitution, under House Rules, or House precedent that the whole House vote before proceeding with an impeachment inquiry."
7:55 a.m. ET, October 4, 2019
Text messages between US diplomats and Ukrainians were released last night. Here's what they say.
Text messages released on Thursday between US diplomats and a senior Ukrainian aide show how a potential Ukrainian investigation into the 2016 election was linked to a desired meeting between Ukrainian President Volodymyr Zelensky and US President Donald Trump.
The text messages, which were released by the House Intelligence Committee, underscore how Trump's personal attorney, Rudy Giuliani, was closely connected to US policy on Ukraine and was involved in setting up the July 25 phone call between Trump and Zelensky, in which Trump also urged an investigation into former Vice President Joe Biden and his son, Hunter Biden.
They show how cognizant the Ukrainians were about the importance of the election investigation to Trump and Giuliani's role.
On the morning of the call, in an exchange with a key adviser to the Ukrainian President, then-US Special Envoy for Ukraine Kurt Volker made clear that it was important to the White House that Zelensky convince Trump that an investigation into the 2016 election would happen.
"Heard from the White House -- assuming President Z convinces trump he will investigate/'get to the bottom of what happened' in 2016, we will nail down date for visit to Washington," Volker said via text to the Ukrainian adviser on the morning of July 25.
Volker provided Congress with the text messages ahead of his closed-door congressional testimony on Thursday before three committees leading the House's impeachment inquiry into Trump and Ukraine.