Two key impeachment witnesses testify
7:48 a.m. ET, November 21, 2019
One of today's witnesses will reject GOP claim that Ukraine meddled in US politics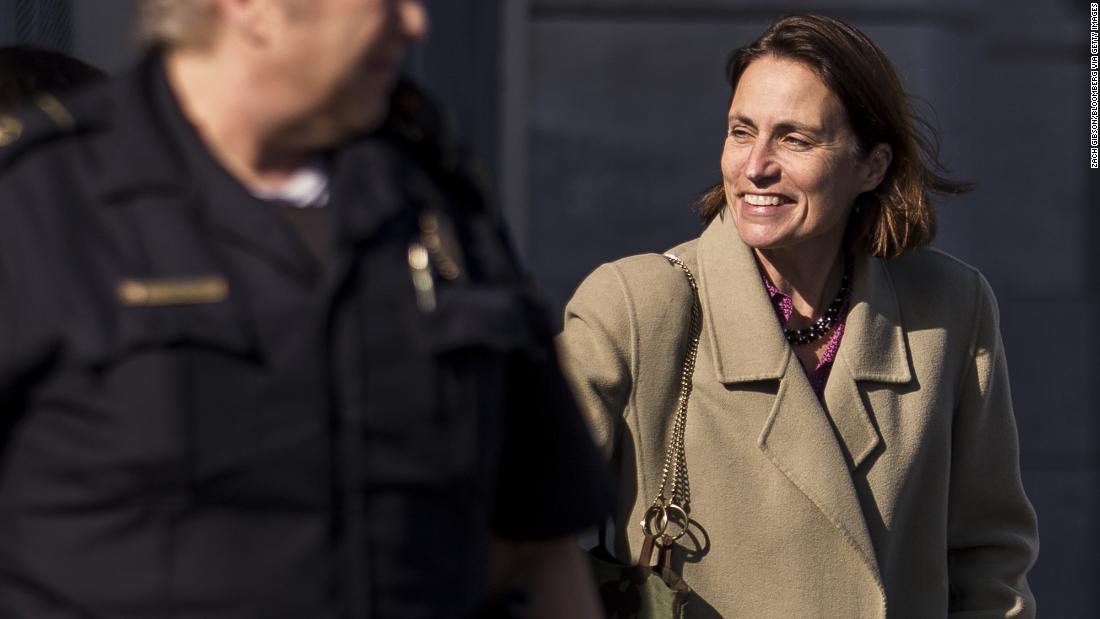 A former top White House official will today offer a full-throated rebuttal to the narrative pushed by President Trump and his GOP allies about Ukraine's role meddling in American politics, according to a source familiar with her testimony.
Fiona Hill, who served as Trump's top Russia adviser until she left the administration this summer, will also warn the House Intelligence Committee as part of the impeachment inquiry that the Kremlin is prepared to strike again in 2020 and remains a serious threat to American democracy that the United States must seek to combat, the source said.
In her brief opening statement, Hill will offer a strong pushback to the claims peddled by Trump, his personal attorney Rudy Giuliani and some congressional Republicans that Ukraine may have interfered in the 2016 elections to help Hillary Clinton.
Hill is scheduled to testify at 9 a.m. ET.
6:35 a.m. ET, November 21, 2019
5 key takeaways from Gordon Sondland's bombshell testimony yesterday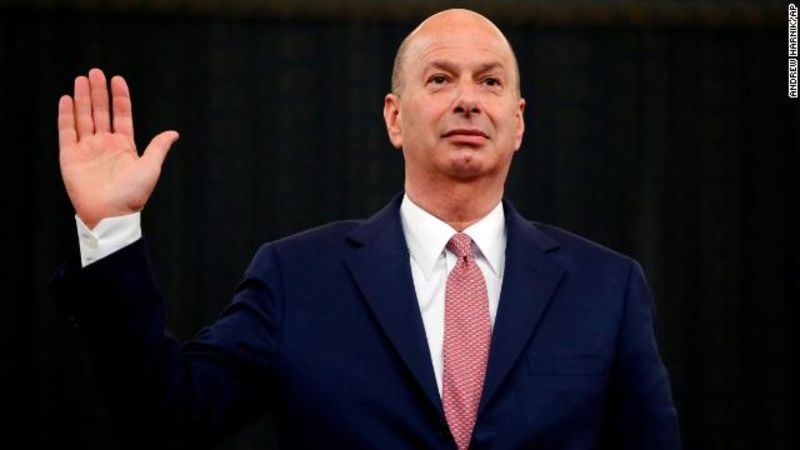 US Ambassador to the European Union Gordon Sondland changed the course of the House impeachment inquiry on Wednesday.
Here are five takeaways from Sondland's testimony:
Sondland pressed Ukraine at Trump's direction: In his opening statement and throughout his testimony, Sondland said he was working with President Trump's attorney Rudy Giuliani on Ukraine matters at the "express direction of the President of the United States." Sondland recounted several conversations between himself and Trump about Ukraine opening two investigations: one into Burisma, a company where former Vice President Joe Biden's son was on the board, and another into conspiracies about Ukrainian meddling in the 2016 US election.
"Everyone knew" about the quid pro quo: In clear terms, Sondland confirmed for all to see that there was a quid pro quo with Ukraine, that Trump withheld a White House meeting until Ukraine launched investigations into the Bidens. "I know that members of this committee frequently frame these complicated issues in the form of a simple question: Was there a quid pro quo?" Sondland said. "As I testified previously, with regard to the requested White House call and the White House meeting, the answer is yes."
Sondland implicated Pence, Pompeo and Mulvaney: Republicans have argued that Giuliani could have been running a shadow foreign policy without the involvement or knowledge of other senior White House and State Department officials, but Sondland contradicted that several times in his testimony. He said "everyone" in the State Department was aware. He also implicated key White House officials, including Vice President Mike Pence, Secretary of State Mike Pompeo and acting White House chief of staff Mick Mulvaney, who also directs the Office of Management and Budget.
Splitting hairs over Biden versus Burisma: Under aggressive questioning from Democrats, Sondland refused to say he realized that Trump was asking Ukraine to investigate the Bidens. He wouldn't go there. Instead, he said he knew only that Trump and Giuliani wanted Ukrainian President Volodymyr Zelensky to probe Burisma. "With 20/20 hindsight, now that we have the transcript of the call, the Bidens were clearly mentioned on the call," Sondland said, referring to Trump's July 25 phone call with Zelensky, where he mentioned the Bidens by name. "But I wasn't making the connection with the Bidens."
The investigations were really about politics: During the hearing, Sondland undercut a key Trump defense and simultaneously confirmed a claim from the whistleblower complaint that triggered the impeachment inquiry. Zelensky "had to announce the investigations," Sondland said, referring to the probes into Biden's family and the 2016 election. "He didn't actually have to do them, as I understood it."
6:30 a.m. ET, November 21, 2019
These are the two impeachment witnesses testifying today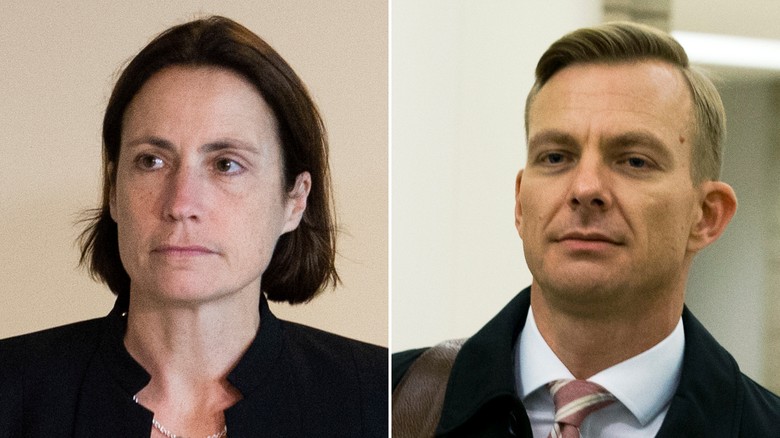 Fiona Hill, President Trump's former top Russia adviser, and David Holmes, the counselor for political affairs at the US Embassy in Ukraine, are testifying together publicly today before the House Intelligence Committee in the Democrat-led impeachment inquiry into Trump.
The hearing is scheduled to start at 9 a.m. ET.
Here's what we know about Hill and Holmes:
About Hill: A former national security official, Hill served in the Trump administration from April 2017 until July of this year. During her time with the National Security Council, she oversaw rocky Washington-Moscow ties, and her views sometimes seemed at odds with Trump's desire to improve relations with Russian President Vladimir Putin whom he has praised on multiple occasions.
In her previous deposition, Hill said US Ambassador to the European Union Gordon Sondland told Ukrainian officials in meetings on July 10 they would have to open an investigation to secure a meeting between Trump and Ukrainian President Volodymyr Zelensky.
About Holmes: Holmes is a career foreign service officer who arrived in Ukraine in 2017, according to a source who knows him and describes him as a "sharp guy." He joined the foreign service in 2002, according to the American Foreign Service Association, and has previously served in Kabul, New Delhi, Kosovo, Bogota, Moscow and Kosovo.
He told lawmakers during a closed-door deposition that he overheard a conversation between President Trump and Ambassador Gordon Sondland the day after Trump spoke with the Ukrainian president by phone in July, CNN previously reported. Holmes heard Trump ask Sondland on the call if the Ukrainians were going to "do the investigation," and Sondland responded, "He's gonna do it."