Immigration crisis at the US border
11:30 a.m. ET, July 2, 2019
11 migrants have died in US custody since September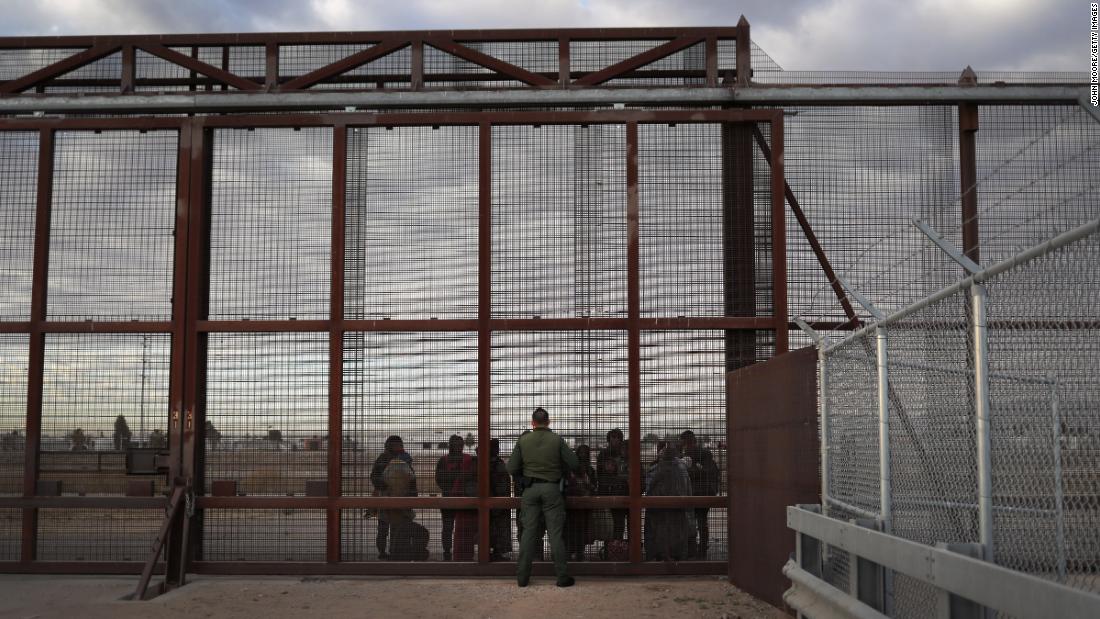 At least 11 migrants have died in US custody in the past 10 months.
Here's what we know about their deaths:
September: A 10-year-old girl died in the care of the Department of Health and Human Services' Office of Refugee Resettlement. Her death was not reported publicly for nearly eight months. An HHS spokesman at the time told CNN the girl had a history of congenital heart defects.
December: Two children — 7-year-old Jakelin Caal Maquin and 8-year-old Felipe Gómez Alonzo — died weeks apart while in US custody.
February: A 45-year-old Mexican man died after being apprehended by border patrol agents in the Rio Grand Valley. He died after being transferred to a hospital.
March: A 40-year-old Mexican migrant died while in CBP custody, according to an agency news release. CBP said the man was evaluated by medical personnel hours after being apprehended and transported to a medical center after being diagnosed with flu-like symptoms, liver failure and renal failure. He died the same day.
April: Guatemalan teen Juan de León Gutiérrez died in a Texas children's hospital days after being taken to a shelter for unaccompanied minors. The cause of his death hasn't been reported. A source close to the situation said at the time that the youth had shown signs of distress the day after he arrived in Brownsville, Texas.
May: Carlos Gregorio Hernandez Vasquez, 16, was apprehended and processed near Hidalgo, Texas. He was transferred to the Weslaco Border Patrol Station where he was found unresponsive a day later, CBP said. The cause of death is unknown.
June 1: Medina Leon died at an El Paso hospital. She was taken into ICE custody in April after encountering immigration officials while trying to enter the US.
June 3: A 40-year-old Honduran woman who had been apprehended June 3 near Eagle Pass, Texas, died in Customs and Border Protection custody. The woman collapsed about 25 minutes after being taken into custody and was later transported to a hospital where she was pronounced dead, the agency said. Earlier that day, CBP announced the death of a 33-year-old Salvadoran man who appeared to seize after being apprehended on June 2.
June 30: Yimi Alexis Balderramos-Torres, a 30-year-old Honduran man, found unresponsive in his dormitory and attempts to revive him were unsuccessful, ICE said. Balderramos-Torres is the sixth detainee to die in ICE custody since October 1, 2018, the agency said.
11:12 a.m. ET, July 2, 2019
Here's how the US is required to treat migrant children under the law
When a child is taken into custody at the border, they are granted certain rights by US law.
A settlement established by the court case Flores v. Reno details the length of time and conditions under which US officials can detain immigrant children.
The Flores agreement says that these border facilities are meant to be short-term processing centers, and the government should ensure that children are transferred or moved to another location in under 72 hours.
It also establishes that conditions must be "safe and sanitary."
Here's what the else the US has to provide under the law:
Migrant children have the right to clean water, clean bedding and medical care if they need it.
They have to be offered a meal at least every six hours, and at least two of them should be hot.
Families with babies must have access to diapers and baby wipes.
If they are in the facility for 48 hours, the law says "reasonable efforts" must be made to provide showers, soap and a clean towel.
The law also spells out that migrant children should be kept together with their siblings, if possible.
What the law says about family separation: The law says children who came to the United States without their parents, or if their parents can't be found, need to be reunited with their closest relatives or a licensed program like foster care, for example. The 72-hour limit applies here.
Learn more:
10:35 a.m. ET, July 2, 2019
Investigative report reveals CBP Facebook group featuring crude posts and jokes about migrant deaths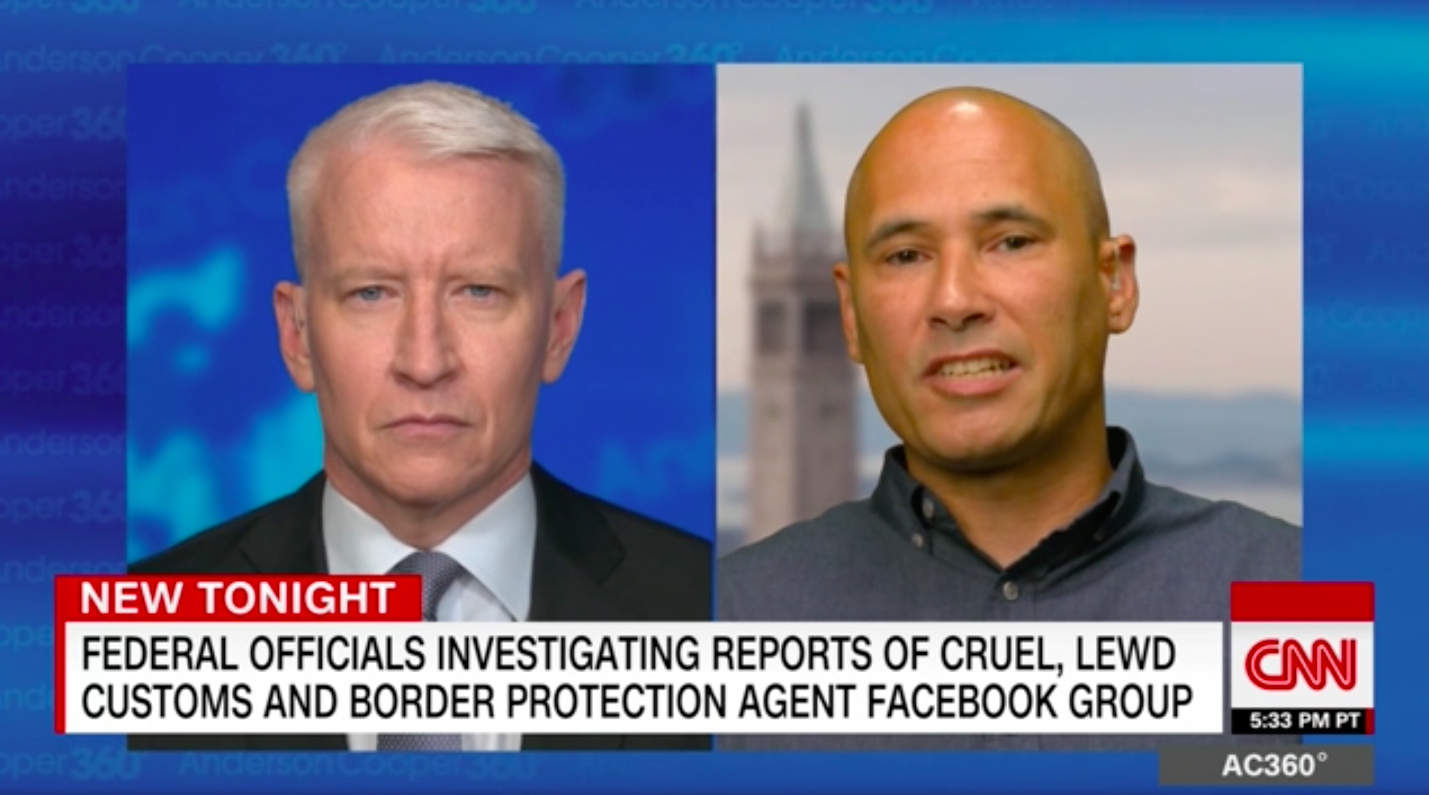 US Customs and Border Protection officials say they are investigating "disturbing social media activity" after a published report of a closed Facebook group for current and former Border Patrol agents that reportedly features jokes about migrant deaths, derogatory comments about Latina lawmakers and a lewd meme involving at least one of them.
The posts were "hosted on a private Facebook group that may include a number of CBP employees," according to Matthew Klein, assistant commissioner of CBP's Office of Professional Responsibility.
The existence of the group "I'm 10-15" was exposed by the investigative reporting group ProPublica. CNN has not been able to independently access and review the Facebook group posts in question.
It is not clear how many group members are or were affiliated with the Border Patrol.
"We take all the posts that were put out today very seriously. These do not represent the thoughts of the men and women of the US Border Patrol. Each one of these allegations will be thoroughly investigated," US Border Patrol Chief of Operations Brian Hastings told CNN on Monday.
Read more about this report here.
10:29 a.m. ET, July 2, 2019
What we know about the border crisis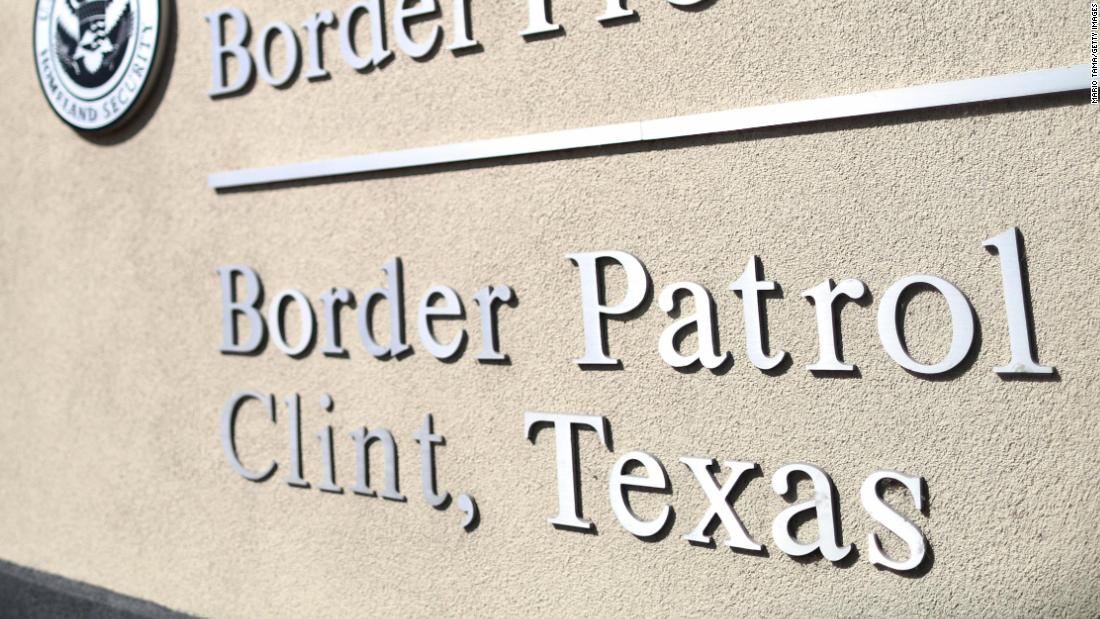 Major protests are scheduled across the country to demand the closure of detention facilities holding migrant children and families.
Here are the key developments in the border crisis leading up to today's protests:
What lawmakers are saying: A congressional delegation on Monday visited some of the facilities and reported migrants being held in inhumane conditions, including being forced to drink water from a toilet bowl — a charge US Border Patrol Chief of Operations Brian Hastings called "completely untrue." In addition to the lawmakers' Monday visits, presidential candidates, reporters and a team of doctors and lawyers involved in a federal lawsuit have recently visited facilities and returned with allegations of unsanitary conditions, children going hungry, a shortage of clothing and mattresses, and sick people being denied medicine and health care.
Lawsuit claims children are being held in "cages": Dozens of sworn affidavits submitted as part of the federal lawsuit detail children's accounts of being separated from their parents or guardians and held in cramped cells they describe as cages. Dr. Dolly Lucio Sevier, a pediatrician who interviewed 39 children, submitted a court declaration likening the conditions in the detention centers to those in "torture facilities."
What the US Customs and Border Protection wants: CBP said last month it takes the allegations seriously and that the migrants have been getting medical care and three meals a day. The agency conceded that its short-term holding facilities were not designed to hold "vulnerable populations" and said it urgently needed "additional humanitarian funding to manage the crisis."
Border funding bill: President Trump on Monday signed a bill to send $4.6 billion in emergency funding to the border.
10:27 a.m. ET, July 2, 2019
Rep. Norma Torres: "You can imagine what happens behind closed doors" at border facility
Democratic Rep. Norma Torres from California gave an emotional plea after visiting a border facility.
"If you're a parent or a grandparent out there I would say 'look at your child and go hug your child' because you would not want a law enforcement agent to treat your child the way we see those kids being treated," Torres said on CNN.
She also said she felt unsafe and worried about her staff who waited outside.
"When we walked inside the facility there were CBP agents that were taking photos, selfies, photos with us in the background. None of us had a cellphone to be able to record these actions by these agents, but imagine, this is what they are doing to members of congress in front of their leadership so you can imagine what happens behind closed doors within these ICE cells to children as young as 2 years old," she said.
Watch the full interview:
10:51 a.m. ET, July 2, 2019
"This is a human rights crisis": Democratic lawmakers react after touring Texas border facilities
Democratic members of Congress are speaking out about the growing humanitarian crisis at the southern border after touring two facilities in Texas on Monday.
They visited the facilities after reports of deteriorating and unsanitary conditions.
The same day, investigative reporting group ProPublica came out with a story that uncovered a closed Facebook group where current and former Border Patrol agents reportedly share jokes about migrant deaths, derogatory comments about Latina lawmakers and a lewd memes.
Rep. Alexandria Ocasio-Cortez was one of the Democratic lawmakers who toured a facility Monday.
She claimed she saw migrants drinking out of toilets, which a Border Patrol official flatly denied, and that she felt unsafe during the visit.
"People (are) drinking out of toilets, officers laughing in front of members Congress," Ocasio-Cortez said in a series of tweets.
But Ocasio-Cortez isn't the only one speaking out after the tours.
In an interview with CNN, Rep. Nanette Diaz Barragán expressed frustration about not getting sufficient answers from officials. "We're not getting any answers on some of the programming, like (Migrant Protection Protocols)," she said.
Democratic Rep. Madeleine Dean of Pennsylvania tweeted "conditions are far worse than we ever could have imagined" and that "this is a human rights crisis." She also tweeted that she saw women sleeping in concrete cells with no running water.
The border bill: Last week, the House passed a $4.6 billion Senate bill that will send emergency funding to the border. The vote triggered a strong reaction from progressives who objected to the legislation — including Ocasio-Cortez.
9:59 a.m. ET, July 2, 2019
Protests planned across the country to demand an end to migrant detention centers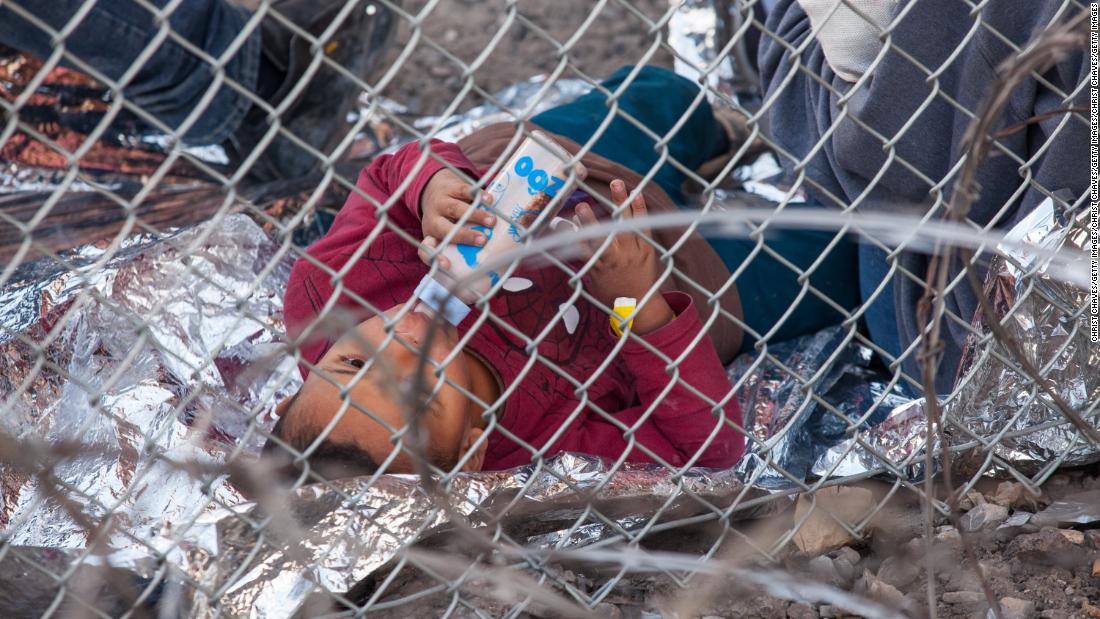 Demonstrators are converging on cities across the United States on Tuesday to demand the closure of detention facilities holding migrant children and families.
Advocacy group MoveOn, which is uniting the protests under the #closethecamps hashtag, is encouraging protesters to gather outside the offices of various US senators and representatives to demand they close the detention facilities, withhold funds for detaining and deporting migrants, and "bear witness and reunite families," a news release says.
Major protests are scheduled for New York, Chicago, Los Angeles, Washington and San Francisco. MoveOn says there are 185 "mobilizations" planned, including in smaller cities such as Kalispell, Montana; Viroqua, Wisconsin; and Mount Pleasant, South Carolina.
Why this matters: The protests come a day after a congressional delegation visited some of the facilities and reported migrants being held in inhumane conditions, including being forced to drink water from a toilet bowl — a charge US Border Patrol Chief of Operations Brian Hastings called "completely untrue."