America's immigration crisis
1:59 p.m. ET, June 27, 2018
House overwhelmingly rejects Republican immigration bill
The House of Representatives failed to pass a major immigration bill on Wednesday, despite a delayed vote and a last minute push by President Donald Trump to shore up support for the bill.
The vote was 121-301. (301 voted against the bill, 121 voted for the bill) 
It was widely expected the vote would fail. With no Democrats supporting the legislation, Republicans were going to need enough of their own members to get to a majority--a tall task for any immigration bill given the long-running, intra-party GOP battle on the issue.
The bill represented House Republicans' most steadfast effort in decades to find a compromise between moderates and conservatives, legislation that provides a path to citizenship for recipients of the Deferred Action for Childhood Arrivals, as well as $25 billion for border security including the President's border wall.
A more conservative proposal known as the Goodlatte bill — named after Virginia Republican Rep. Bob Goodlatte — earned 193 votes, just a little more than 20 votes shy of passing Thursday.
1:46 p.m. ET, June 27, 2018
NOW: House votes on immigration bill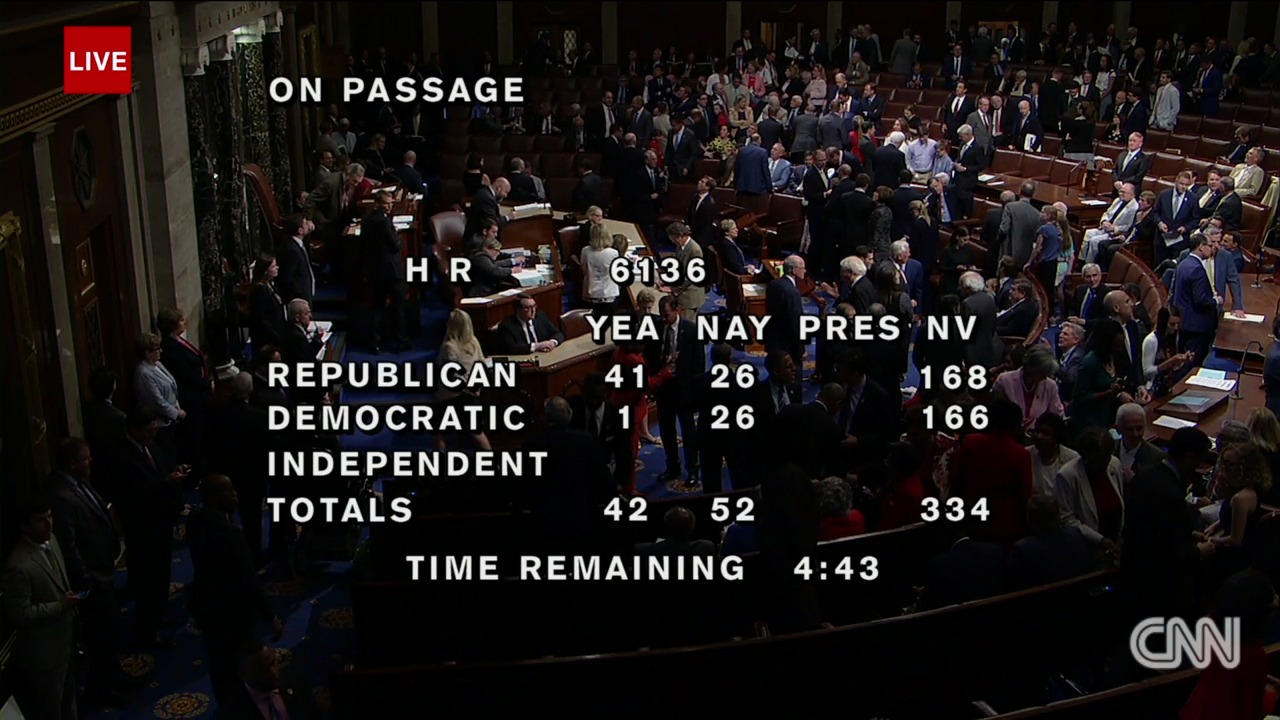 The House has begun voting on a Republican immigration bill, H.R. 6136, the Border Security and Immigration Reform Act.
We expect it to fail.
President Trump tweeted this morning — in all caps — urging congress to pass the immigration bill, although that won't likely change the outcome of the vote.
House leaders have been asking President Trump to weigh in definitively on the moderate-negotiated immigration proposal for a few weeks now. But the reality is "this would've been a whole lot more helpful a week ago," a senior GOP aide said.
Here's the tweet:
1:24 p.m. ET, June 27, 2018
Bernie Sanders: Trump's "disastrous immigration policy should be abolished"
Vermont Sen. Bernie Sanders, asked if he supported abolishing the US Immigration and Customs Enforcement agency, said the issue at hand is Trump's immigration policy — not the agency.
"I think this disastrous immigration policy should be abolished," he told CNN.
He continued: "What you have right now is an immigration policy that I think most Americans understand is not what this country is about. You don't rip little children away from the arms of their mother. You don't leave 1.8 million kids eligible for DACA subject to deportation. So whether you abolish ICE Or not is not the major issue. The major issue is having an immigration system that is effective."
Watch the moment:
12:50 p.m. ET, June 27, 2018
In 6 days, just 6 children have been reunited with their families
The Trump administration still has more than 2,000 children who were separated from their parents in its custody.
In a six-day span, only six of those children were reunited with their families.
Data has been hard to come by: The administration has been reticent to release much data about the results of its prosecution policy that ended up separating more than 2,000 families at the border in about six weeks. But the new figures show how slow the pace has been to put those families back together — even as a federal judge has now ordered the government to do so in 30 days.
On Tuesday, the secretary of Health and Human Services said there were 2,047 migrant children in its care as a result of being separated from their parents at the border so the parents could be prosecuted on criminal charges.
Six days prior, the government had said there were 2,053 such children.
12:21 p.m. ET, June 27, 2018
Virginia Democrat: 15 children at detention center have had a chance to communicate with family
Sen. Mark Warner, a Democrat from Virginia, visited an immigrant housing facility in Birstow, Virginia, Wednesday morning and said afterward that the 15 children who were being held there after being taken from their families have had a chance to communicate with them.
He also said that the facility, Youth For Tomorrow, was very nice and the kids are well cared for. 
There are about 110 immigrant children in the facility. That number fluctuates daily, but 15 of them are there as a direct result of Trump's zero-tolerance policy.
11:14 a.m. ET, June 27, 2018
Judge says government is better at tracking money and cars than separated kids
A federal judge lambasted the Trump administration for its lack of a system for keeping track of migrant families separated at at the border, saying the government does a better job of monitoring the "personal property of detainees."
"The government readily keeps track of personal property of detainees in criminal and immigration proceedings. Money, important documents, and automobiles, to name a few, are routinely catalogued, stored, tracked and produced upon a detainees' release, at all levels—state and federal, citizen and alien," US District Court Judge Dana Sabraw wrote in a court order halting most family separations Tuesday.
"Yet, the government has no system in place to keep track of, provide effective communication with, and promptly produce alien children," he continued. "The unfortunate reality is that under the present system migrant children are not accounted for with the same efficiency and accuracy as property. Certainly, that cannot satisfy the requirements of due process."
Here's what's the judge's order mandates:
It says federal officials must stop detaining parents apart from their minor children, absent a determination the parent is unfit or the parent declines reunification.
The government must also reunify all parents with their minor children who are under the age of 5 within 14 days
The government must reunify all parents with their minor children age 5 and older within 30 days.
10:22 a.m. ET, June 27, 2018
New York governor weighs in on judge's order to reunify immigrant children with their parents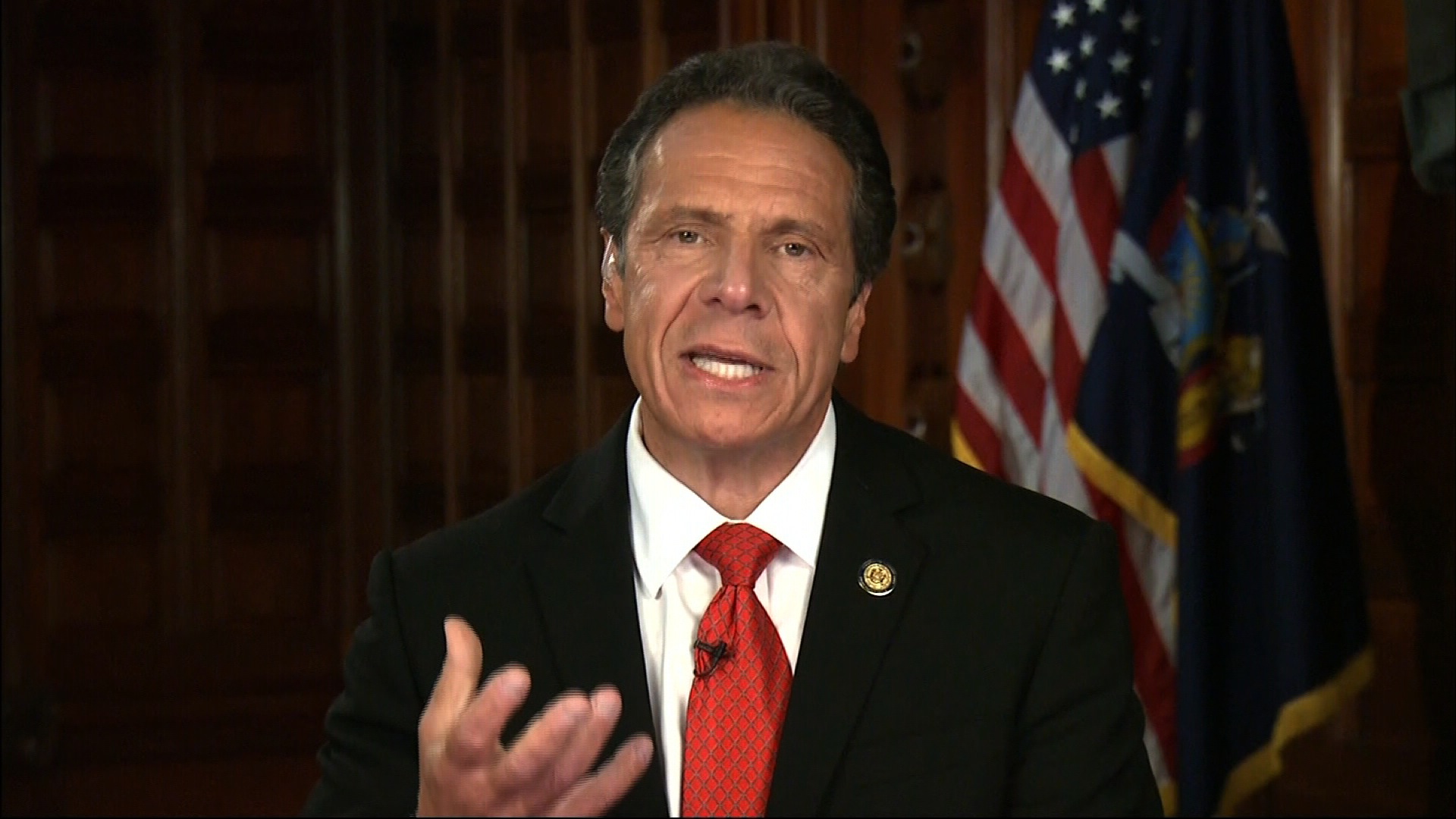 New York Gov. Andrew Cuomo just released a statement reacting to a federal judge's order that demands children be reunited with their families after they were separated at the southern border.
In it, Cuomo says, "The order confirms what we already knew—the federal government's abhorrent treatment of immigrant families is not only un-American, it is also a violation of their Constitutional rights."
He adds, "The separation of children and infants from their families is a moral outrage that shocks the conscience. Trump cannot be allowed to continue to trample on human rights and on the Constitution.
New York is one of more than a dozen states that filed a lawsuit on Tuesday over the Trump administration's separation of undocumented children and parents at the border.
"In New York, we will not rest until justice is fully and permanently restored," Cuomo said in his statement, adding that he would "do whatever it takes to protect the constitutional rights of immigrant families and end the federal government's policy of forced family separation once and for all."
What the judge ruled: A federal judge in California late Tuesday ordered a halt to most family separations at the US border and the reunification of all families that have been separated in the first major rebuke to the Trump administration during ongoing furor over family separations at the border.
The case, separate from the lawsuit New York helped bring, was brought by the ACLU.
The court order specifically requires federal officials to stop detaining parents apart from their minor children, absent a determination the parent is unfit or the parent declines reunification; reunify all parents with their minor children who are under the age of 5 within 14 days and reunify all parents with their minor children age 5 and older within 30 days.
The order also mandates that officials provide parents contact with their children by phone within 10 days, if the parent is not already in contact with his or her child.