What's happening at the US border
7:51 p.m. ET, June 22, 2018
Children in Border Protection custody will be reunited with families, official says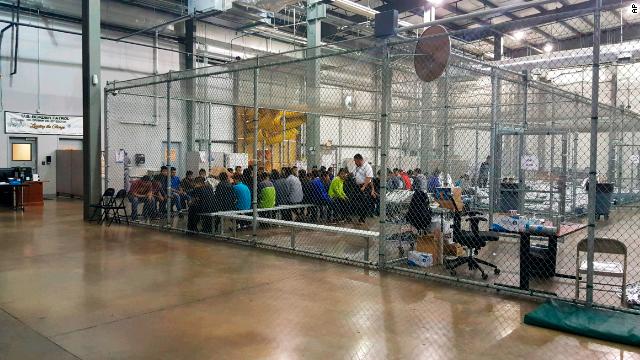 Customs and Border Protection expects all unaccompanied children in its custody to be reunited with their parents Friday, an administration official said.
"CBP expects that all unaccompanied children in their custody who were separated from adults who were being prosecuted will have been reunited with their families," the official said Friday.  
An important note: These would be children separated mostly within the last 72 hours who were never transferred out of CBP custody when President Trump's executive order came down this week.
Some context: These children are not the 2,300 to 3,000 children in the custody of Department of Health and Human Services.
The official goes on to say some children, who were separated for reasons other than the Trump administration's "zero-tolerance" policy, will not be reunited with their families. Generally, the official explains, these are cases where "the familial relationship cannot be confirmed, or believe the adult is a threat to the safety of the child, or the adult is a criminal undocumented immigrant."
6:51 p.m. ET, June 22, 2018
Federal agencies hold meetings at the White House to discuss how to interpret Trump's order
Officials with the Department of Homeland Security, Customs and Border Protection and the Justice Department met at the White House Thursday night and Friday to discuss how to interpret President Trump's executive order, according to White House officials.
The agencies and the White House are not yet on the same page about how the order and the "zero-tolerance" policy align in terms of who is referred for prosecution. The President himself hasn't participated in all of the sessions, the officials said.
What Trump's order does
The executive order asks that families be housed together "where appropriate and consistent with law and available resources." Trump's seeks more authority to detain families together until the end of their immigration proceedings.
What it doesn't do
So far, the administration has not provided details on how it plans to unite the at least 2,300 children separated from their families. The executive order does not address the uniting of families already separated -- and existing policies place the onus on parents to find their children in Department of Health and Human Services custody and seek to reunite with them.
5:46 p.m. ET, June 22, 2018
Senior GOP aide: "I'm not sure what the plan is" on reuniting migrant children with parents
A senior Republican congressional aide confirmed the confusion over President Trump's executive order is shared by members of Congress, including its leadership.
When asked whether the administration had a plan for reuniting children separated at the border with their parents, the aide said, "I'm not sure what the plan is there." 
The executive order the President signed kept in place the "zero-tolerance" prosecution policy that resulted in families caught crossing illegally at the border being separated because the adults are charged with a crime, but it said that the administration would aim to keep families together during that process going forward.
But that left a number of questions unanswered, not the least of which was what would happen to the more than 2,300 children now in government shelters all over the country who had been separated from their parents since the policy went into effect in April and whether those families would be reunited.
5:26 p.m. ET, June 22, 2018
Florida senator heckled after touring shelter for migrant children
Several people interrupted Republican Sen. Marco Rubio as he addressed reporters on Friday after touring a temporary shelter for unaccompanied migrant children in Florida.
The people, who were not seen on camera, called the Florida lawmaker an opportunist in both English and Spanish.
One person said in Spanish: "You're an opportunist. You have the same vision as the President. They see us like animals."
Rubio told reporters that he was not allowed to speak to the children in the Homestead Temporary Shelter for Unaccompanied Children, but that workers were doing the best given the circumstances.
He also said he believes families should be detained together, although he doesn't think the United States has the capacity to allow that and doesn't want to incentivize others to take what he called a "dangerous journey."
5:01 p.m. ET, June 22, 2018
Reuniting separated migrant families will take about a month, attorney says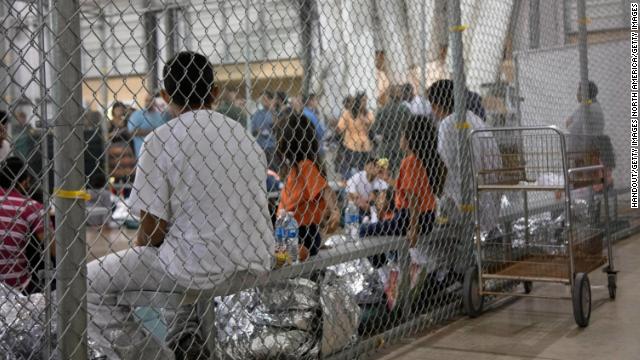 Eileen Blessinger, a pro bono attorney for immigrants, said that it will take about a month to reunite children who have been separated from their parents at the border.
Her understanding is that there is no process yet and they are still trying to figure out a procedure for the reunification of families. Blessinger says she was told by a senior US Immigration and Customs Enforcement official that it might take a month for that reunification to happen.
She says she's working with several parents who claim they have not spoken to their children in weeks, including:
One woman said she came with her three children and a niece and has not yet been in contact with any of them since they arrived June 7. One of her children has special needs and no one has been told of about her daughters needs or asked her about them.
A father has made eight requests to talk to his children and locate them but has not been successful, Blessinger said.
Out of the eleven men she has spoken with, Blessinger says only two have been in contact with their families.
5:48 p.m. ET, June 22, 2018
This senator just toured a detention facility. This is what she saw.
California Sen. Kamala Harris just toured a detention facility in San Diego, and said her "heart is broken."
Harris, speaking to a crowd outside the Otay Mesa Detention Center, said she sat down and talked to migrant mothers who were separated from their children. The mothers, she said, "think that they are alone."
"These mothers have given testimony, if you will, have given the stories, have shared their stories ... of a human rights abuse being committed by the United States government," the Democratic lawmaker said Friday.
"And we are so much better than this and what we have got to do is fight against this. This contrary to all the principles that we hold dear and that give us a sense of who we are when we are proud to be Americans. But we have no reason to be proud of this."
Harris, a career prosecutor, blasted the Trump administration's "zero-tolerance" policy and the President's executive order.
She said there is no doubt these mothers are being held in prisons, not detention facilities. Harris said they are being held in cells. She said they are paid $1 dollar a day for work, and must pay for phones calls, which cost 85 cents a minute.
"A society will be judged on based how it treats its children and the least among us," Harris said. "We will be judged harshly for this."
She urged demonstrators to stand up, march and fight for the thousands of migrant children.
"The government should be in the business of keeping families together, not tearing them apart," Harris said.
3:52 p.m. ET, June 22, 2018
This is what it takes to unify migrant parents and children
Mario Russell, lead attorney for Catholic Charities, which is legally representing some separated children, told CNN that each child is required to appear in court to start the reunification process.
Their parents will have their own court appearance. It's a long process that Russell said should be sped up for these children.
"The decision whether to transfer a person or not ultimately is a government position," he said. "We can argue for it, we can make the case in front of a judge, like I said, we haven't been in front of the judges yet though, but ultimately that's not our decision."
"So we're in a sense powerless legally to make that process move forward. And that's a decision that I believe should come from the administration, it should come from the Department of Justice, it should come from the Department of Homeland Security." 
He said that each child in their care has a team consisting of a lawyer, a social worker, and a case worker among others. Typically, this team meets with each individual child it takes into its care. He says that while he has not personally met with a child who was separated from their family at the border, his team of lawyers have.
The bottom line is: with all of the legal confusion, he's not sure how long it would take to reunify the kids with their parents. He believes it should be a quick process for the sake of the kids but he feels that that's out of his control.