What's happening at the US border
7:37 p.m. ET, June 19, 2018
Trump supports House bill but passage isn't guaranteed, GOP congressman says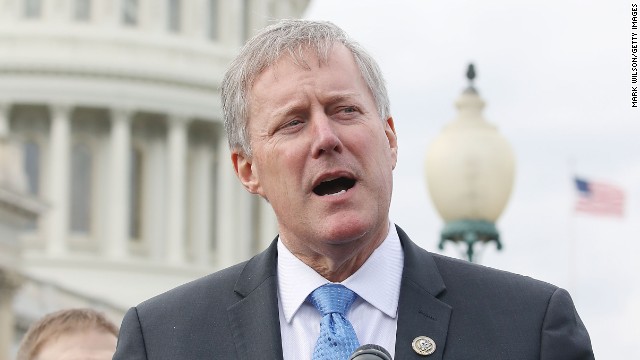 Rep. Mark Meadows, chairman of the House Freedom Caucus, said the President endorsed both immigration bills, but it was clear that he was backing the compromise bill. 
"I think he was supportive of the compromise bill, he said he was behind it 1,000%, now whether that meant he was behind the compromise bill 1,000% or behind whatever we can pass 1,000%, either or, you can see it both ways, but he's certainly supportive of both bills," Meadows said, adding he was talking about things that are only in the compromise bill, so it was clear he backs it."
"I think it gives some members certainly cover to vote for a bill that might give them a little bit of a gut check," he said. 
But he didn't say he guaranteed passage. 
"There's not a whole lot of room for error," Meadows said, noting you have a handful of members on either side who are going to be opposed no matter what. 
The House compromise bill — the more moderate of two House immigration proposals — will include a revised provision to address family separation, according to a House Republican source familiar with negotiations.
He did say Trump may have changed some minds. 
"Based on my discussions with some of the members on the floor, I think there were members who were leaning no that are now leaning yes."
7:13 p.m. ET, June 19, 2018
GOP member: Meeting with President "didn't move the ball"
A Republican member from a red state told CNN that it was nice to see President Trump but the meeting "didn't move the ball."  
The member goes on to say that they know immigration is a problem — they are looking for a leader. That didn't happen.
A leadership source said the meeting was not helpful for the prospects of passing either immigration bill.
A Freedom Caucus source was even harsher.
"It's a total miscue from the administration," the source said. "Both of these bills are designed to fail, and the President is the only one who doesn't get the joke." 
7:06 p.m. ET, June 19, 2018
White House: President Trump supports bill that solves family separation issue
The White House just issued a statement on President Trump's meeting with House Republicans on Capitol Hill Tuesday evening.
"The President spoke to the House Republican conference on a range of issues," White House spokesman Raj Shah in a statement.
"In his remarks, he endorsed both House immigration bills that build the wall, close legal loopholes, cancel the visa lottery, curb chain migration, and solve the border crisis and family separation issue by allowing for family detention and removal. He told the members, 'I'm with you 100%.'"
10:13 p.m. ET, June 19, 2018
Congressional Hispanic Caucus members shout at Trump: "Mr. President, don't you have kids?" 
Members of the Congressional Hispanic Caucus members yelled at President Trump as he left a meeting on Capitol Hill with Republican leadership.
One member yelled, "Mr. President, don't you have kids? Don't you have kids, Mr. President?"
"How would you guys like it if they separated your kids? It's wrong," the member shouted. "It's not the America we know and it's not biblical. Where did Christ say that? Show me where." 
Watch the moment: 
7:15 p.m. ET, June 19, 2018
President Trump says he had a "great meeting"
Departing his meeting on Capitol Hill on Tuesday, President Trump spoke briefly, saying he had a "great meeting."
"These are laws that have been broken for many years, decades," Trump said. "But we had a great meeting."
As he departed he was speaking with Rep. Kevin McCarthy, the House Majority Leader. He was accompanied by chief of staff John Kelly, top aide Johnny DeStefano, social media director Dan Scavino, and policy adviser Stephen Miller.
Watch the moment:
6:40 p.m. ET, June 19, 2018
Trump urges Republican lawmakers to pass an immigration bill, source says
President Trump told House Republican leaders that they need to pass an immigration bill during a meeting on Capitol Hill Tuesday evening, according to a person in the room.
Trump didn't explicitly say he supports the House compromise bill — the more moderate of two House immigration proposals, the source said. Trump also briefly addressed family separation and said he understands the photos are not good. He said they're working on it, the source said.
Trump also complimented Homeland Security Secretary Kirstjen Nielsen on her performance at the White House press briefing room yesterday during the Capitol Hill meeting, according to someone in the room. 
He told House Republicans that all the focus is on the administration and said "we have to pass one of these bills — the public is watching." 
He said they must secure the border. 
6:26 p.m. ET, June 19, 2018
Demonstrators in San Francisco protest family separations
Demonstrators gathered on Tuesday afternoon outside the Department of Homeland Security office in San Francisco to protest the practice of separating families at the border.
Sam Leff attended the protest and took the video below.
"I can't even imagine how scared kids must be in a strange place not knowing when, if, or how they will see their parents again," he said. "I also can't imagine the terror that parents must feel being separated from their children."
6:23 p.m. ET, June 19, 2018
Democratic senator plays audio of crying children at detention center while giving speech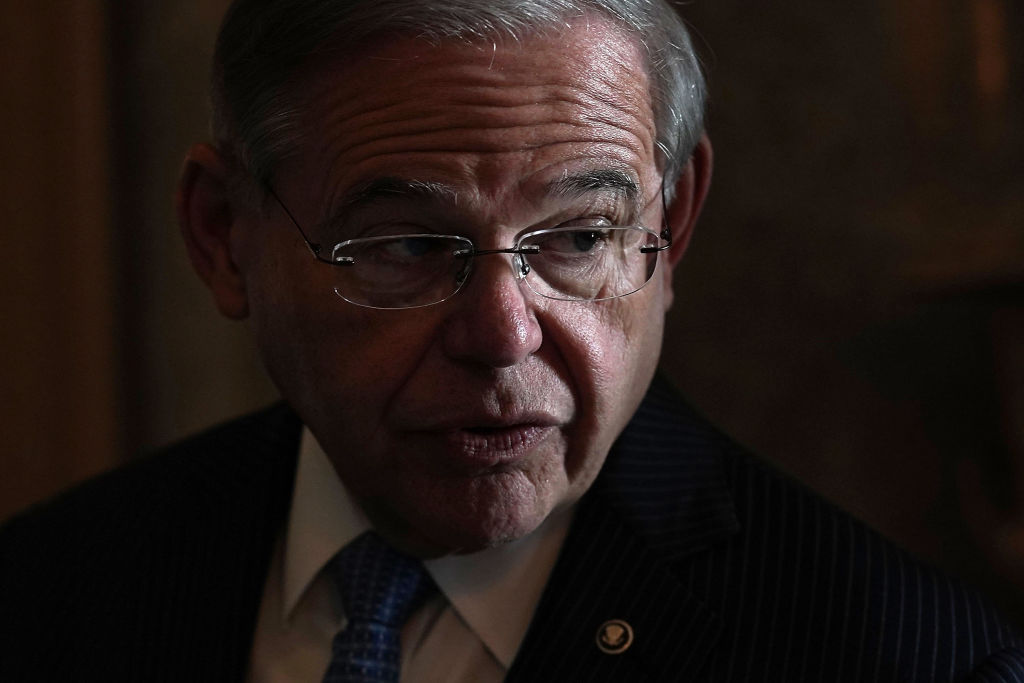 While giving a speech on the Senate floor about the situation at the border, Democratic Sen. Robert Menendez played an audio from ProPublica of crying children at a detention center.
He played the audio off his phone, which he held to his lapel microphone. 
It's an unusual move and might be against Senate rules. Menendez said he didn't know if he was permitted to play the audio.
Asked about his decision to play the dramatic audio as he left the Senate floor, the New Jersey lawmaker told CNN, "Desperate times call for desperate measures. And if we can't prick the conscience of our colleagues with our words than maybe the cries of children will."
6:04 p.m. ET, June 19, 2018
Minnesota joins list of states not sending National Guard members to southern border
Minnesota Gov. Mark Dayton said he will not deploy National Guard personnel, equipment or other resources to the southern border.
Dayton said he is urging President Trump to "immediately end federal immigration policies that separate children from their families on the U.S.-Mexico border."
Dayton joined a growing list of states that pulled or refused to its National Guard members to the southern border. The governors of North Carolina, Virginia, Maryland and Delaware on Tuesday recalled, or declined to send, their guard members.
Why the National Guard: In April, President Trump signed a memorandum to deploy the National Guard to the southwest border. The Pentagon said the troops would "act in support of Border Patrol agents who are performing law enforcement duties."
Since then, a number of states, including New York, Rhode Island and Massachusetts, said they would not participate in the effort.
There are currently about 2,000 members of the National Guard operating across four border states -- Arizona, California, New Mexico and Texas -- according to Kurt M. Rauschenberg, National Guard Bureau Spokesman.