What's happening at the US border
8:05 p.m. ET, June 19, 2018
GOP member: Trump told lawmakers "the crying babies doesn't look good politically"
President Trump only talked about separating kids from their families in the context of political optics — not the actual policy, according to a GOP member.
He told GOP members, who attended a closed-door meeting on Capitol Hill Tuesday, that "the crying babies doesn't look good politically," the member said.
This member said the President did not convince him to vote for the leadership bill because he never actually said he supported it. 
He just kept saying that he supports both House bills. 
"Is that how you come and rally support for a bill?" this member said. 
The member continued: "I don't want to be set up again like I was with the Omnibus. He said he supported it then threw us all under the bus."
The speech was mostly his greatest hits about how popular he is. He even reprised his line about being able to shoot someone on Fifth Avenue, indicating that's how popular he is. 
He also chastised them for not supporting him enough, saying some red State Democrats treat him better than some of the House Republicans.
7:51 p.m. ET, June 19, 2018
Trump tells lawmakers Ivanka encouraged him to end family separations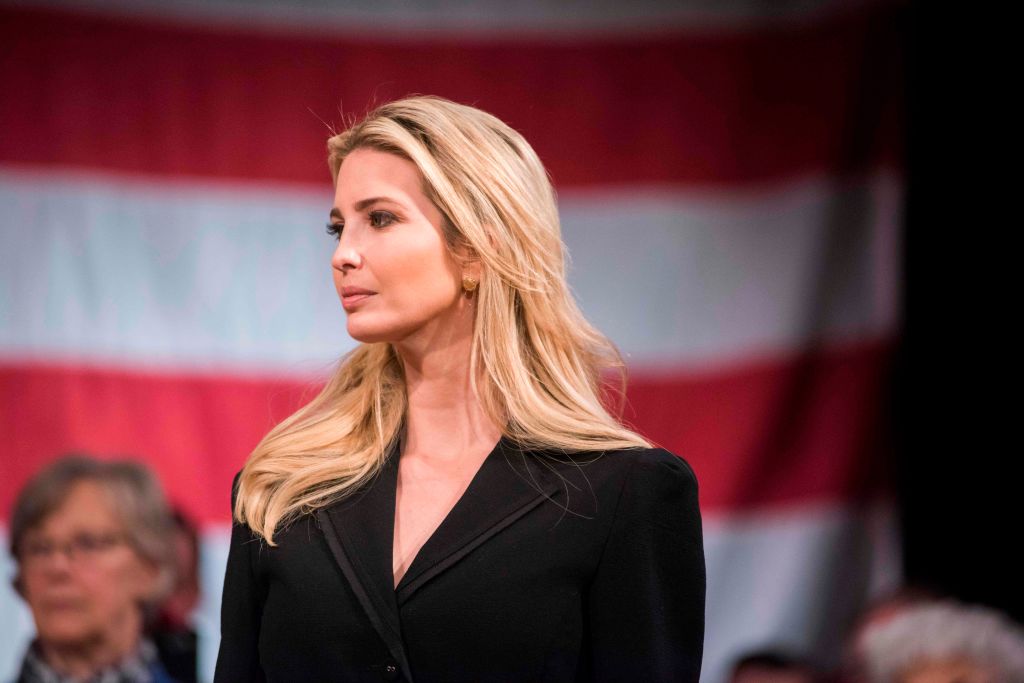 Ivanka Trump spoke to her father about the images of families being separated at the southern border, President Donald Trump told Republican lawmakers Tuesday evening.
"He mentioned Ivanka talked to him about that," Rep. Chris Collins. said. "His daughter had seen the images and said for a lot of reasons we should be dealing with this. And that is what this bill does."
Rep. Carlos Curbelo also said Trump mentioned being approached by Ivanka on family separations. 
"He mentioned that his daughter Ivanka had encouraged him to end this and he said he does recognize that it needs to end and the images are painful and he's looking for a legislative solution. I support both a legislative solution and the Department of Homeland Security and the Department of Justice ending this practice," Curbelo said. 
"He discussed the optics and the policy itself and I think he's not comfortable with either," Curbelo said. 
But asked if he acknowledged he could change the policy or said he would, Curbelo said "no."
7:37 p.m. ET, June 19, 2018
Trump supports House bill but passage isn't guaranteed, GOP congressman says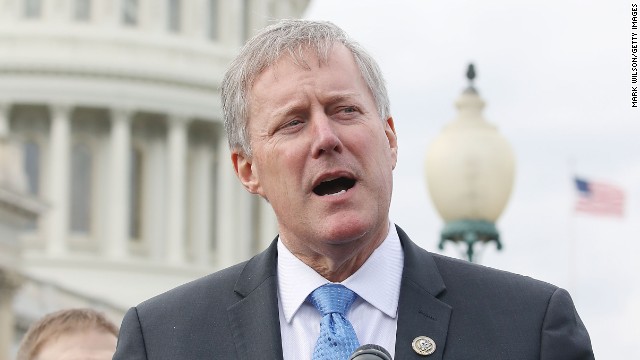 Rep. Mark Meadows, chairman of the House Freedom Caucus, said the President endorsed both immigration bills, but it was clear that he was backing the compromise bill. 
"I think he was supportive of the compromise bill, he said he was behind it 1,000%, now whether that meant he was behind the compromise bill 1,000% or behind whatever we can pass 1,000%, either or, you can see it both ways, but he's certainly supportive of both bills," Meadows said, adding he was talking about things that are only in the compromise bill, so it was clear he backs it."
"I think it gives some members certainly cover to vote for a bill that might give them a little bit of a gut check," he said. 
But he didn't say he guaranteed passage. 
"There's not a whole lot of room for error," Meadows said, noting you have a handful of members on either side who are going to be opposed no matter what. 
The House compromise bill — the more moderate of two House immigration proposals — will include a revised provision to address family separation, according to a House Republican source familiar with negotiations.
He did say Trump may have changed some minds. 
"Based on my discussions with some of the members on the floor, I think there were members who were leaning no that are now leaning yes."
7:13 p.m. ET, June 19, 2018
GOP member: Meeting with President "didn't move the ball"
A Republican member from a red state told CNN that it was nice to see President Trump but the meeting "didn't move the ball."  
The member goes on to say that they know immigration is a problem — they are looking for a leader. That didn't happen.
A leadership source said the meeting was not helpful for the prospects of passing either immigration bill.
A Freedom Caucus source was even harsher.
"It's a total miscue from the administration," the source said. "Both of these bills are designed to fail, and the President is the only one who doesn't get the joke." 
7:06 p.m. ET, June 19, 2018
White House: President Trump supports bill that solves family separation issue
The White House just issued a statement on President Trump's meeting with House Republicans on Capitol Hill Tuesday evening.
"The President spoke to the House Republican conference on a range of issues," White House spokesman Raj Shah in a statement.
"In his remarks, he endorsed both House immigration bills that build the wall, close legal loopholes, cancel the visa lottery, curb chain migration, and solve the border crisis and family separation issue by allowing for family detention and removal. He told the members, 'I'm with you 100%.'"
10:13 p.m. ET, June 19, 2018
Congressional Hispanic Caucus members shout at Trump: "Mr. President, don't you have kids?" 
Members of the Congressional Hispanic Caucus members yelled at President Trump as he left a meeting on Capitol Hill with Republican leadership.
One member yelled, "Mr. President, don't you have kids? Don't you have kids, Mr. President?"
"How would you guys like it if they separated your kids? It's wrong," the member shouted. "It's not the America we know and it's not biblical. Where did Christ say that? Show me where." 
Watch the moment: 
7:15 p.m. ET, June 19, 2018
President Trump says he had a "great meeting"
Departing his meeting on Capitol Hill on Tuesday, President Trump spoke briefly, saying he had a "great meeting."
"These are laws that have been broken for many years, decades," Trump said. "But we had a great meeting."
As he departed he was speaking with Rep. Kevin McCarthy, the House Majority Leader. He was accompanied by chief of staff John Kelly, top aide Johnny DeStefano, social media director Dan Scavino, and policy adviser Stephen Miller.
Watch the moment: