What's happening at the US border
12:26 p.m. ET, June 20, 2018
Melania Trump pressed the President to keep families together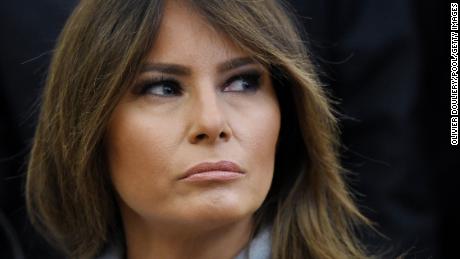 First lady Melania Trump has been working for several days behind the scenes, encouraging the President to keep families together, a White House official tells CNN.
Melania has had several private conversations with her husband, pushing him to do all he can to keep families at the border intact, whether via a legislative route, or acting alone to stop the process. 
Earlier this week, Melania made a rare statement on a a policy issue to address the immigration crisis.
"Mrs. Trump hates to see children separated from their families and hopes both sides of the aisle can finally come together to achieve successful immigration reform," her communications director, Stephanie Grisham, told CNN. "She believes we need to be a country that follows all laws, but also a country that governs with heart." 
12:32 p.m. ET, June 20, 2018
Justice Department is drafting an executive order for Trump to sign
Justice Department officials have been huddled up since this morning, working on executive order for the President to sign that will address the separation of families, according to a source familiar with the plans.
This is the typical process with executive orders, as it requires a number of moving parts legally and the input of the Office of Legal Counsel. 
What exactly the EO will say is still being worked out, with ongoing conversations between the White House, the Justice Department and Homeland Security, the source said.
While Attorney General Jeff Sessions is not at the meeting at the White House, his chief of staff has been there to represent the Justice Department, the source added. 
Additionally, a senior administration official tells CNN that Homeland Security Secretary Nielsen has been at the White House all morning in the room with the President and key staff, calling her a "key player" who was urging for action to be taken.
The administration is still pushing for congressional action, the senior official said, and is looking at the Flores settlement, which prohibits children with their families from being detained longer than 20 days.
"We want the ability to be able to detain and remove families swiftly," the official said, declining to go into details of the order.
12:24 p.m. ET, June 20, 2018
Trump: "I'll be signing something" soon that deals with separated families
President Trump hinted moments ago that he could soon issue an executive action that deals with the crisis of separated families at the southern border.
"I'll be signing something in a little while that's going to do that," Trump said. "I'll be doing something that's somewhat preemptive and ultimately will be matched by legislation I'm sure." 
White House aides had refused to comment on rumors of an executive order prior to Trump's unscheduled remarks to reporters, and Republicans on Capitol Hill seemingly had no knowledge of a coming executive action.
Trump and the White House have instead been pushing GOP lawmakers this week to pass legislation that deals with immigration reform.
12:01 p.m. ET, June 20, 2018
President Trump says he will take action soon on immigration issue
President Donald Trump indicated he would take action shortly to both improve security on the border and help keep families together, speaking briefly with reporters Wednesday.
He would be taking "preemptive" action as the White House and lawmakers scramble to deal with fallout over the administration's "zero-tolerance" policy.
12:20 p.m. ET, June 20, 2018
El Salvador calls on US to stop separating families
Liduvina Magarin, El Salvador's minister for Salvadorians abroad, said the country's government is asking the US to stop border separations.
"As a government we reiterate our call on the United States to cease the separation of boys and girls from their families at the border. Along with consuls of Honduras and Guatemala we are making a coordinated effort to give attention to the migrant population of these countries, detained on the southern border of the United States." 
11:51 a.m. ET, June 20, 2018
Where immigration measures stand in Congress right now
The House GOP is planning to vote tomorrow on the two broad immigration bills. They are currently well short of the votes needed to pass the more moderate leadership version, and they are still whipping.
House Republicans, at the moment, are not considering a targeted fix to the issue. Speaker Paul Ryan said they'll cross that bridge if they come to it. 
Meanwhile, senators are working on a targeted bill. Sen. Thom Tillis is leading the way. That's likely to look a lot like what House Republicans have in their broad bill:
It overturns the Flores ruling (more on what that means here) to allow children to stay with their parents.
It also allows parents to stay in DHS custody (with their children) as criminal proceedings occur.
The bill wouldn't overturn the "zero tolerance" policy — just allow families to stay together as they go through proceedings.
Senate Democrats haven't shown any real willingness to get on board with that proposal, so there's not clear path forward in the Senate still. 
11:41 a.m. ET, June 20, 2018
Not just Texas: More than 100 men are detained at one Oregon facility
There's been a lot of focus on immigration at the US's southern border, but the issue of immigration doesn't stop there.
U.S. Immigration and Customs Enforcement is currently detaining 123 men at the Federal Correctional Institution in Sheridan, Oregon.
At least seven of the men may have been separated from their families, ICE said — including at least one man from China. However, ICE officials said they could not verify any of the family separations. 
Of the detainees, 52 come from India and 18 from Nepal.
Here's the full breakdown:
11:08 a.m. ET, June 20, 2018
An architect of Trump's zero tolerance policy has been harsh on immigration since high school
The Trump administration's hardline immigration measures — including the zero-tolerance policy that has caused the separation of migrant children and parents at the border — are largely a product of the White House immigration czar, Stephen Miller.
Attorney General Jeff Sessions, who Miller used to work for, formalized the policy and carried it out.
As Trump's immigration adviser, Miller authored the administration's deeply controversial travel bans (There have been three revisions of the policy, and the legality of the last is currently under consideration by the US Supreme Court).
That order — and the harsh immigration policies Miller has been behind since — are perfectly in line with what Miller has talking about since he was 16 years old.
According to people who went to Santa Monica High School with Miller, the Trump aide made a name for himself touting his conservative views.
"Stephen's whole view of immigration stems from high school," Adrian Karima, who sat two desks away from Miller in AP Government, told CNN last year. "His negative views of immigration started in high school and just grew over time."
In March 2002, Miller, then age 16, wrote a lengthy opinion editorial for the Santa Monica Lookout that argued "very few, if any, Hispanic students" make it to honors classes because the school provides a "crutch" to those who don't speak English by ensuring "all announcements are written in both Spanish and English."
After high school, Miller attended Duke University, where he again became an outspoken conservative voice. Writing for the Duke Chronicle, Miller, who is Jewish, penned articles about...
After college, Miller worked for then-Rep. Michele Bachmann and Rep. John Shadegg and then-Sen. Jeff Sessions. Miller helped Sessions become the most outspoken critic of the 2013 bipartisan Gang of Eight immigration reform bill.
Miller has been with Trump since January 2016 and served as his hype man for much of the primary and general election.
11:06 a.m. ET, June 20, 2018
What you need to know about "tender age" shelters, where infants and toddlers are held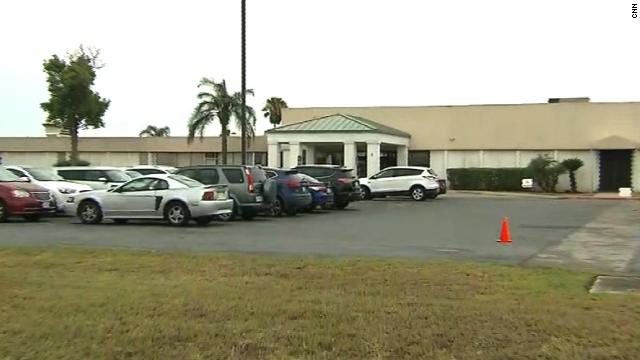 The Associated Press reports that infants and toddlers separated from their families are being held in three so-called "tender age" shelters at the border.
CNN's Polo Sandoval is reporting from outside what is believed to be one of them.
"A fairly nondescript building," he said of the Combes, Texas, facility. "Behind the relatively tall wall, though, there is a small playground."
About 60 children, ages 10 and under, are housed at the facility. It's unclear how many of them were brought to the shelter as a result of President Trump's zero-tolerance immigration policy.
Watch more: