What's happening at the US border
11:08 a.m. ET, June 20, 2018
An architect of Trump's zero tolerance policy has been harsh on immigration since high school
The Trump administration's hardline immigration measures — including the zero-tolerance policy that has caused the separation of migrant children and parents at the border — are largely a product of the White House immigration czar, Stephen Miller.
Attorney General Jeff Sessions, who Miller used to work for, formalized the policy and carried it out.
As Trump's immigration adviser, Miller authored the administration's deeply controversial travel bans (There have been three revisions of the policy, and the legality of the last is currently under consideration by the US Supreme Court).
That order — and the harsh immigration policies Miller has been behind since — are perfectly in line with what Miller has talking about since he was 16 years old.
According to people who went to Santa Monica High School with Miller, the Trump aide made a name for himself touting his conservative views.
"Stephen's whole view of immigration stems from high school," Adrian Karima, who sat two desks away from Miller in AP Government, told CNN last year. "His negative views of immigration started in high school and just grew over time."
In March 2002, Miller, then age 16, wrote a lengthy opinion editorial for the Santa Monica Lookout that argued "very few, if any, Hispanic students" make it to honors classes because the school provides a "crutch" to those who don't speak English by ensuring "all announcements are written in both Spanish and English."
After high school, Miller attended Duke University, where he again became an outspoken conservative voice. Writing for the Duke Chronicle, Miller, who is Jewish, penned articles about...
After college, Miller worked for then-Rep. Michele Bachmann and Rep. John Shadegg and then-Sen. Jeff Sessions. Miller helped Sessions become the most outspoken critic of the 2013 bipartisan Gang of Eight immigration reform bill.
Miller has been with Trump since January 2016 and served as his hype man for much of the primary and general election.
11:06 a.m. ET, June 20, 2018
What you need to know about "tender age" shelters, where infants and toddlers are held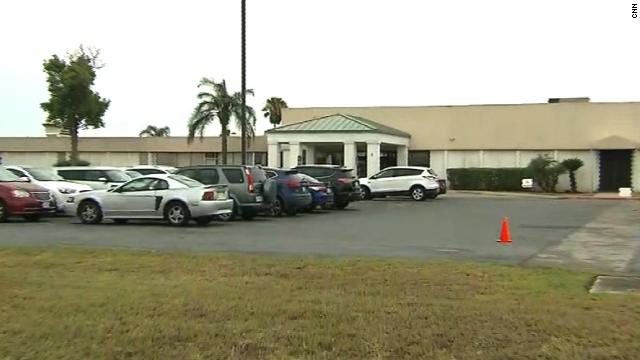 The Associated Press reports that infants and toddlers separated from their families are being held in three so-called "tender age" shelters at the border.
CNN's Polo Sandoval is reporting from outside what is believed to be one of them.
"A fairly nondescript building," he said of the Combes, Texas, facility. "Behind the relatively tall wall, though, there is a small playground."
About 60 children, ages 10 and under, are housed at the facility. It's unclear how many of them were brought to the shelter as a result of President Trump's zero-tolerance immigration policy.
Watch more:
10:43 a.m. ET, June 20, 2018
What happens if the House immigration bill fails? Here's what Paul Ryan says
There are two bills currently in the House. House Speaker Paul Ryan said they are voting on one of them tomorrow.
But what happens if it doesn't pass? Ryan said the legislation is already his Plan B.
"This bill is plan B for us to begin with," Ryan said. "We are focused on getting the bill passed, and the President came to our conference and asked members to support this bill, and that is our focus."
"If other things happen, we'll cross those bridges when we get to it."
10:40 a.m. ET, June 20, 2018
Paul Ryan: "We don't think families should be separated. Period."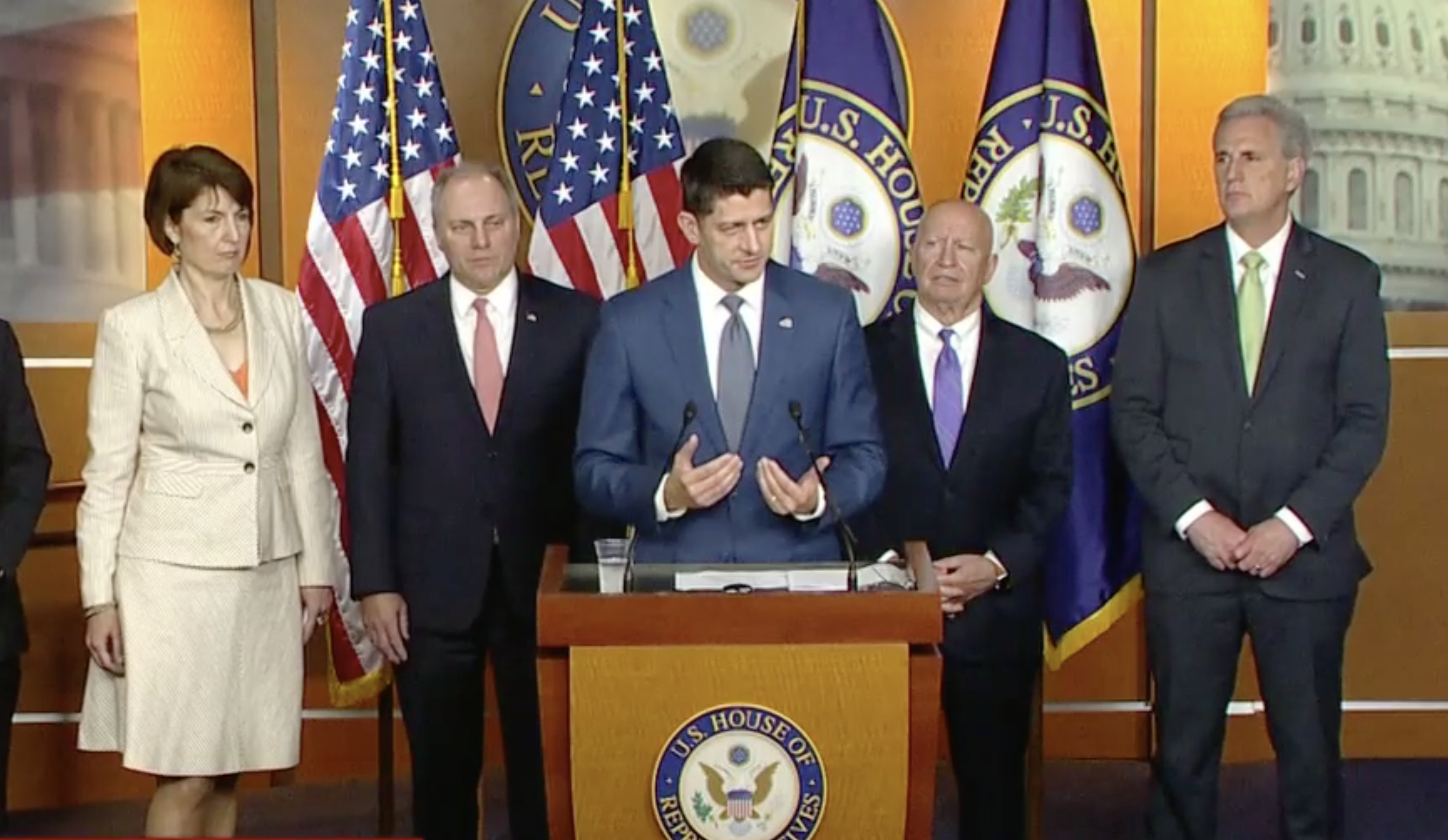 House Speaker Paul Ryan said the House will vote on a bill tomorrow that ends family separations and solves DACA.
"Let's just make it clear. We don't think families should be separated. Period. We have seen the videos, heard the audio. And when we were working on this bill for the last number of months, we saw that this court ruling was wrong, and we had put this fix in the bill to begin with," Ryan said.
10:25 a.m. ET, June 20, 2018
Paul Ryan says House will vote tomorrow on bill that keeps families together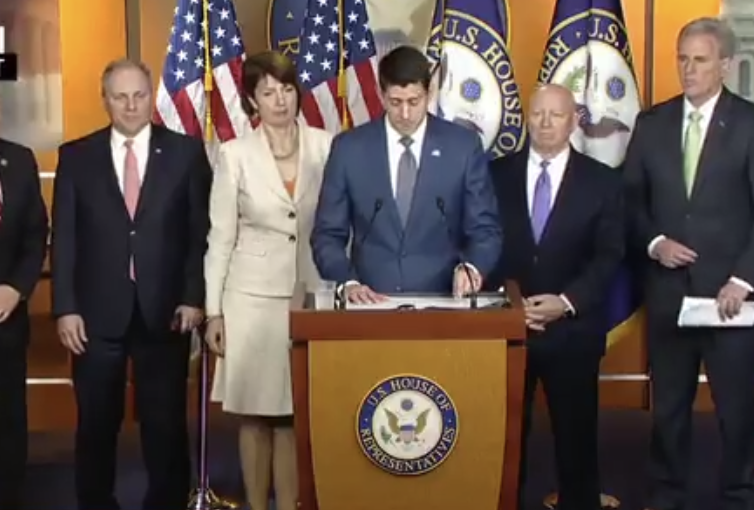 House Speaker Paul Ryan said tomorrow the House will vote on legislation that would keep families together.
"We are going to take action to keep families together while we enforce our immigration laws," Ryan said.
According to Ryan, under this bill, when people are prosecuted for illegally crossing the border, families would remain together in Department of Homeland Security custody "throughout the length of their legal proceedings."
He added that DHS would also get monetary support to keep families together.
10:01 a.m. ET, June 20, 2018
Trump tweets on immigration: "I am working on something"
President Trump again falsely blamed the border crisis on the Democrats — and said he is "working on something."
He did not elaborate on what "something" could be. But yesterday, the White House said Trump supports immigration bills that House Republicans have been working on (although one lawmaker said Trump's meeting with them didn't "move the ball.")
Here's the tweet:
This isn't new rhetoric: The President has repeatedly, and falsely, blamed the Democrats for the border crisis.
He accused the Democrats yesterday of wanting migrants to "infest our country," turning a speech that was supposed to focus on the economy into an angry tirade defending his harsh immigration stance.
Trump directly (also erroneously) blamed the Democrats last week for the separation of families at the US border.
9:33 a.m. ET, June 20, 2018
There's another crisis at the border now: Flooding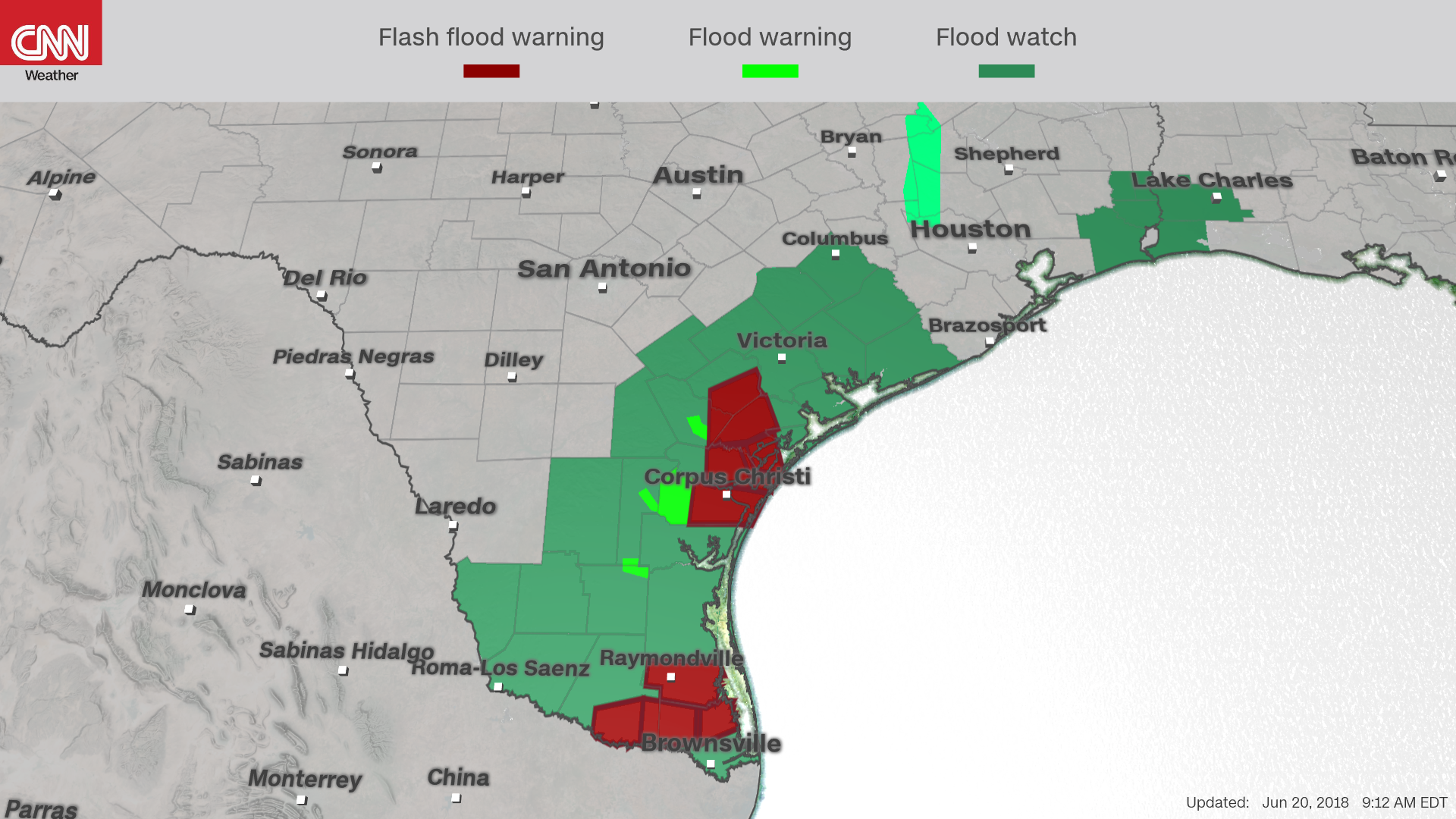 Part of the US-Mexico border is under a flash flood emergency, an area in Texas that includes processing detention centers for undocumented immigrants.
"This is a PARTICULARLY DANGEROUS SITUATION. SEEK HIGHER GROUND NOW!" the National Weather Service said in an alert announcing the emergency, which includes Hidalgo, McAllen and Harlingen.
Nearly a foot of rain has fallen between McAllen and Harlingen according to radar estimates over the past couple of days
"Hidalgo County emergency management reported multiple vehicles submerged under water due to heavy rain from thunderstorms over portions of southeast Hidalgo County. 4 to 6 inches of rain have fallen," the National Weather Service said this morning.
Here's what the radar looks like:
9:15 a.m. ET, June 20, 2018
Trump again falsely blames Democrats for crisis at the border
President Trump is tweeting about immigration this morning, blaming Democrats for not strengthening immigration laws and the media for "not mentioning the safety and security of our Country."
Here's the tweet:
The President made similar comments about the media yesterday at a small business event, when he claimed the press is helping "smugglers" and "traffickers."
You can watch that moment in the clip below:
President Trump has been blaming Democrats for the separation of families at the US border. This is a response he's repeatedly made to criticism his administration has faced since it adopted a policy that results in far more children being separated from their parents. Read more about that here.
9:11 a.m. ET, June 20, 2018
Pope Francis criticizes family separations
Pope Francis has added his voice to those criticizing the Trump administration's "zero tolerance" policy that has resulted in the separation of families at the Mexican border.
In a wide-ranging interview with Reuters at his Vatican residence published on Wednesday, Francis said he supported the statements made by US Catholic bishops, who called the separation of children from their parents "immoral" and "contrary to our Catholic values."
"I am on the side of the bishops' conference," Francis told Reuters, referring to those statements. "It's not easy, but populism is not the solution," he added.