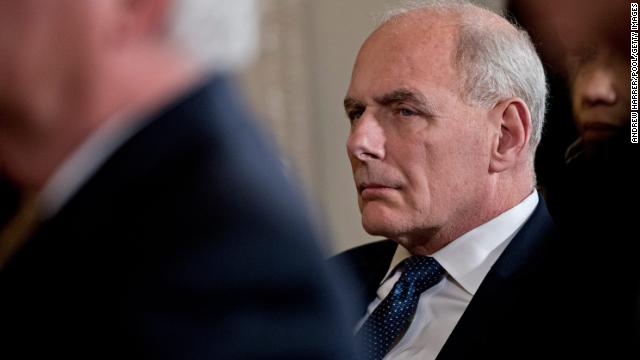 Former Homeland Security Secretary John Kelly, who is now White House chief of staff, told CNN's Wolf Blizter in March 2017 that the department was considering separating undocumented children from their parents at the border.
Kelly said he was considering any policy that would help deter "people from Central America to getting on this very, very dangerous network that brings them up through Mexico into the United States."
"We have tremendous experience of dealing with unaccompanied minors," he told Blitzer. "We turn them over to (Health and Human Services) and they do a very, very good job of putting them in foster care or linking them up with parents or family members in the United States."
He continued: "Yes I'm considering (that), in order to deter more movement along this terribly dangerous network. I am considering exactly that. They will be well cared for as we deal with their parents. ... It's more important to me, Wolf, to try to keep people off of this awful network."
Why we're talking about this now
Current Homeland Security Kirstjen Nielsen is facing scrutiny for the policy resulted in an uptick of children being separated from their families. Today, she said the "vast majority" of children being held in the detention facilities were sent to the US alone by their parents.