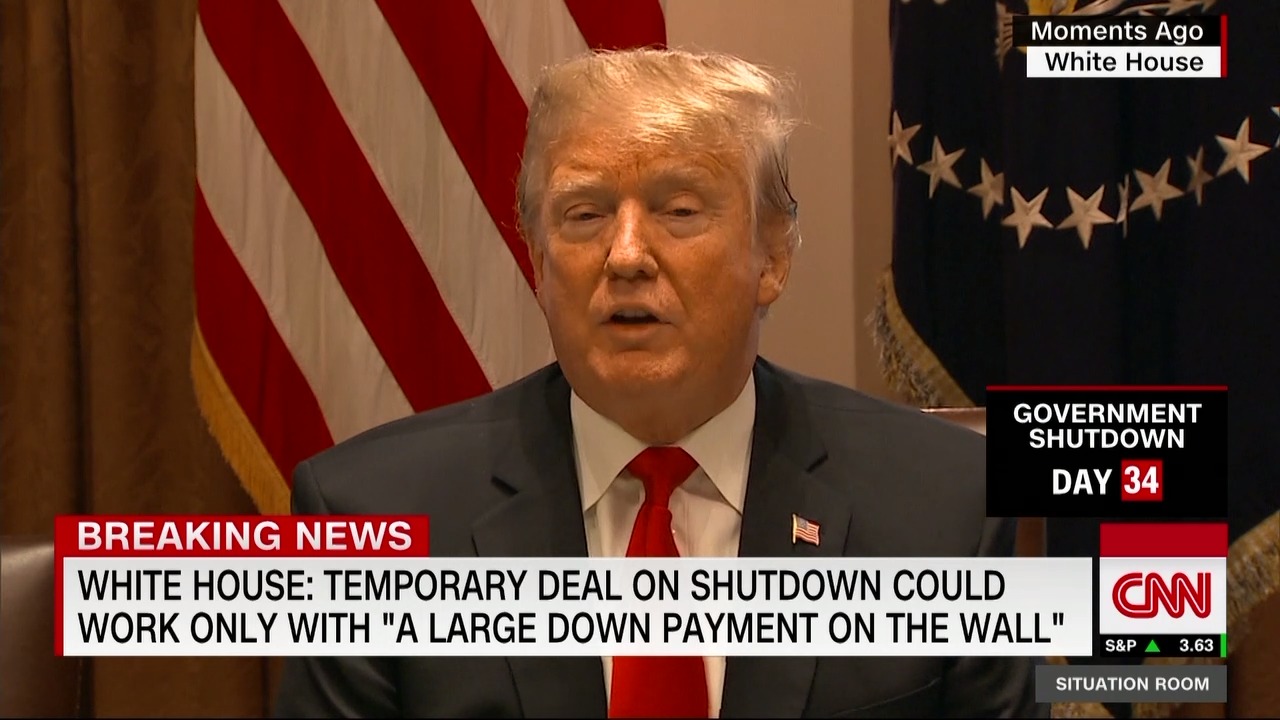 President Trump, in an unplanned press availability Thursday evening, suggested that one of the ideas being floated by Congress is a "pro-rated down payment" for a border wall.
"One of the ideas suggested is they open it, they pay some sort of pro-rated down payment for the wall which, I think people would agree, you need," the President said.
He went on to say: "In fact, I see a lot of the Democrats -- almost all of them are breaking saying, 'Walls are good.'Walls are good.' Big difference from what you had two or three weeks ago."
Trump also praised Democratic Sen. Joe Manchin of West Virginia for supporting a GOP bill that failed to advance in the Senate earlier today.