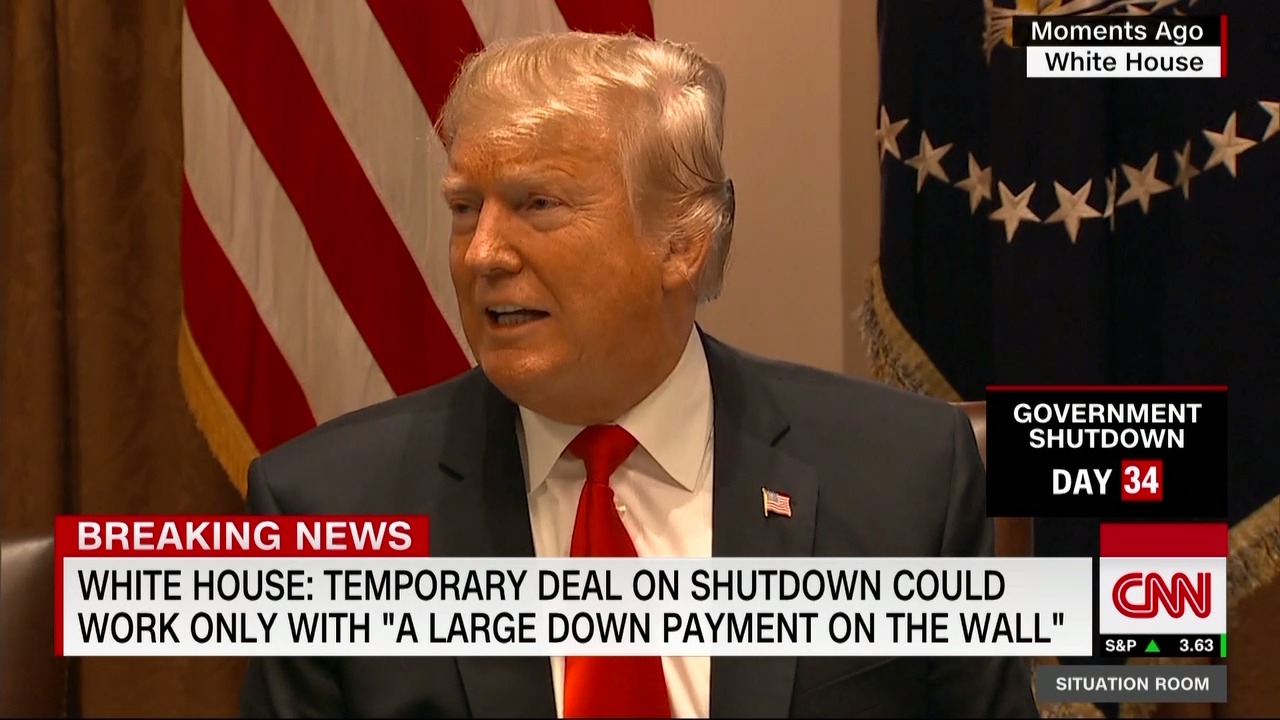 President Trump, speaking about Commerce Sec. Wilbur Ross' remarks about not understanding why federal workers are applying for food stamps amid the partial government shutdown, said "perhaps he should have said it differently".
Asked about it during a photo op, Trump said:
"I haven't heard the statement, but I do understand that perhaps he should have said it differently. Local people know who they are, where they go for groceries and everything else, and I think what Wilbur was probably trying to say is that they will work along. I know banks are working along."
What Ross said earlier today: When asked in a CNBC interview on Thursday about reports that federal workers are going to homeless shelters or seeking food assistance, the billionaire investor said: "Well, I know they are and I don't really quite understand why, because as I mentioned before, the obligations that they would undertake, say borrowing from a bank or a credit union, are in effect federally guaranteed, so the 30 days of pay that some people will be out is no real reason why they shouldn't be able to get a loan against it."