The government shutdown is over
1:10 p.m. ET, January 25, 2019
Trump and Congress are close to a deal to reopen the government
Negotiators are moving toward an agreement on a deal to re-open the government, but it has not received final sign off from all sides, two sources familiar say.
Democratic Leader Chuck Schumer is in direct talks with the White House over finalizing the language.
What's in it: The deal would be a CR for three weeks, which would include the current level of fencing and wall repair money ($1.3 billion for the year.) 
There are still issues over the backpay provisions that any agreement would include, one source says. Once it's passed, lawmakers would have three weeks to reach an agreement that addresses President Trump's border wall funding request. 
If they don't reach a deal, Trump is expected to say he'll invoke a national emergency. 
Senate Majority Leader Mitch McConnell's preference is to voice vote any deal announced today. Senators were told today in an email, but that is not a sure thing until every senator has signed off. 
Remember: Sources caution things are fluid and this could change. 
2:12 p.m. ET, January 25, 2019
14,000 IRS employees didn't show up for work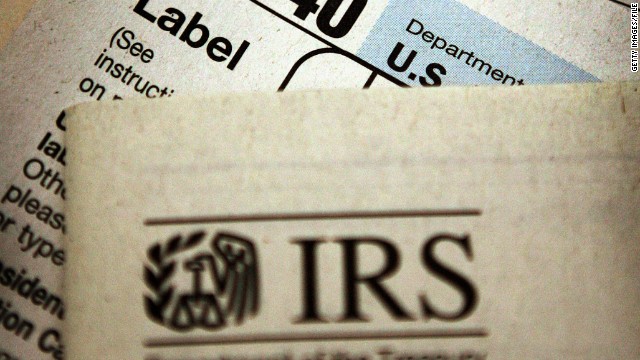 About 5,000 IRS workers cited hardships and did not show up for work and 9,000 others were not able to be reached, according to two congressional aides briefed on the matter.
Meanwhile, 12,000 of the 26,000 in the division — which includes processing centers and call centers — who were called back from furlough showed up for work, according to one House Democratic aide.
They were called back in anticipation of the filing season beginning.
According to one House Democratic aide, the Level of Service(that's the number of calls answered) in Wage and Investment has been around 35%. The plan was 80% for filing season.
The average time to answer the phone was 25 to 40 minutes.
For context: Last filing season it was 7 to 10 minutes
The Washington Post first reported the numbers.
12:06 p.m. ET, January 25, 2019
President Trump is expected to address the border and the shutdown this afternoon
The White House is now making plans for an afternoon event today, where President Trump is poised to make an announcement about the border and the government shutdown, sources say. This was a last minute addition to the President's schedule, so the timing could change, but his staff is making preparations for him to speak now. 
White House officials have been exploring ways out of the government shutdown, which is now turning into a crisis as it affects air travel, ever since the two competing proposals failed in the Senate Thursday.
CNN's exclusive reporting makes clear that invoking a national emergency is still on the table, though officials continue to say that they prefer solving this legislatively and have been in close negotiations with Sen. Mitch McConnell.  
Meanwhile, lawmakers on Capitol Hill have indicated that they are waiting to see what the President will accept. 
9:57 a.m. ET, January 25, 2019
Sarah Sanders to Democrats: "Sit down at the table. Let's negotiate"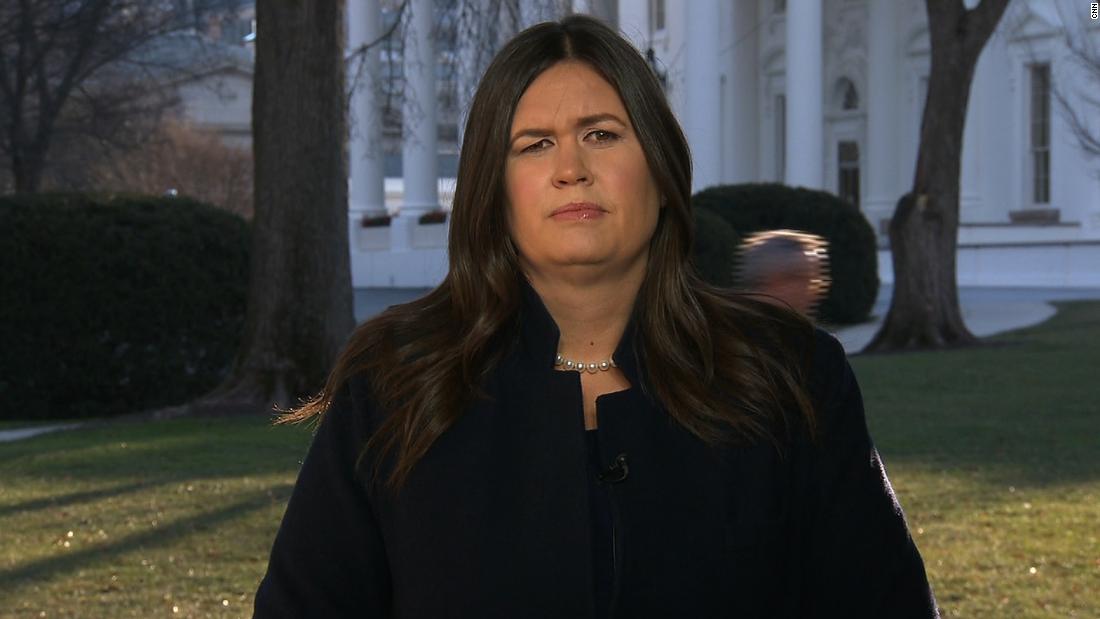 White House press secretary Sarah Sanders, asked about Americans who don't care "about the politics of the shutdown," said the White House wants to work with Democrats.
"The President is committed to ending the national security and humanitarian crisis at the border and we hope, as we have since day one of this process, that Democrats would actually work with us," she said.
She continued: "Quit being obstructionist. Quit just saying no. Sit down at the table. Let's negotiate. Let's come to an agreement. Let's get a deal that actually helps federal workers and helps all Americans by protecting our border."
9:45 a.m. ET, January 25, 2019
Democrats and Republicans are finally talking
Five words from Senate Majority Leader Mitch McConnell Thursday night provided a brief burst of optimism — and showed that there's still long road to any resolution to the partial government shutdown.
"At least we're still talking." 
That McConnell and his Democratic counterpart, Senator Chuck Schumer, were talking is, in fact — progress given their relationship, and the negotiations in generally had been virtually frozen four weeks prior. But that they are only talking (and not, according to several sources, in the verge of clinching any deal) provides the best window into the moment: the crucial dynamics still haven't shifted. 
The Bottom line: This is, as it has always been, about President Trump and Democratic leadership. Democratic leadership, with the sharp polling advantage, the stories of increasingly frustrated Republicans and a White House casting about without a clear strategy, have, as one Democratic senator told last night, "zero incentive" to give in to Trump. It was made clear last night, two sources tell me, the President isn't ready to back down either. 
7:01 p.m. ET, January 24, 2019
Our live coverage has ended for the evening, but we'll be back tomorrow morning. Scroll through the posts below to read more about the shutdown or follow CNN Politics.
7:00 p.m. ET, January 24, 2019
Law enforcement group warns Trump of the effects of the continued shutdown
Nathan Catura, president of Federal Law Enforcement Officers Association, warned of the effects of the shutdown in a letter to President Trump.
Catura said even those who are protecting Trump and his family are being put in "fiscally and personally compromising" positions.
"Many of our members conduct complex investigations including tracking terrorists, identifying foreign actors, and protecting elected officials, including you and your family. As the shutdown continues they are being put in both a fiscally and personally compromising position that is antithetical to the way our nation should be treating those that protect us," the letter said.
The letter concludes: "Mr. President, we all agree that our nation's borders need to be secured but right now, those we've asked to do so are more focused on how to pay their bills."
6:25 p.m. ET, January 24, 2019
Senior Democratic aide: The idea Trump has leverage is "not in touch with reality"
A senior Democratic aide rejected the idea of a down payment on a border wall, citing the President's proposal getting fewer votes than the Democratic proposal on the Senate floor today. 
"Look what just happened on the floor — the idea he has leverage here is not in touch with reality," the aide said.
Lawmakers, the aide said, are talking and attempting to work something out.
5:45 p.m. ET, January 24, 2019
Pelosi: A down payment for a wall is "not a reasonable agreement" 
Coming off the House floor, House Speaker Nancy Pelosi said she hopes any potential agreement between Senate Majority Leader Mitch McConnell and Senate Minority Leader Schumer doesn't include a down payment.
"The President just said that if they come to a reasonable agreement he will support it. I hope it doesn't mean some big down payment for the wall."
Asked again about a potential down payment, she said:
"That is not a reasonable agreement between the senators." 
Pelosi was asked what she thinks the President wants for the down payment.
"I don't think he knows what he wants," she quipped.
She confirmed Democrats will have a press conference tomorrow morning, which is expected to be announcement of the Democrats' funding proposal for the Department of Homeland Security. It could include upwards of $5 billion for border security but not for a wall.