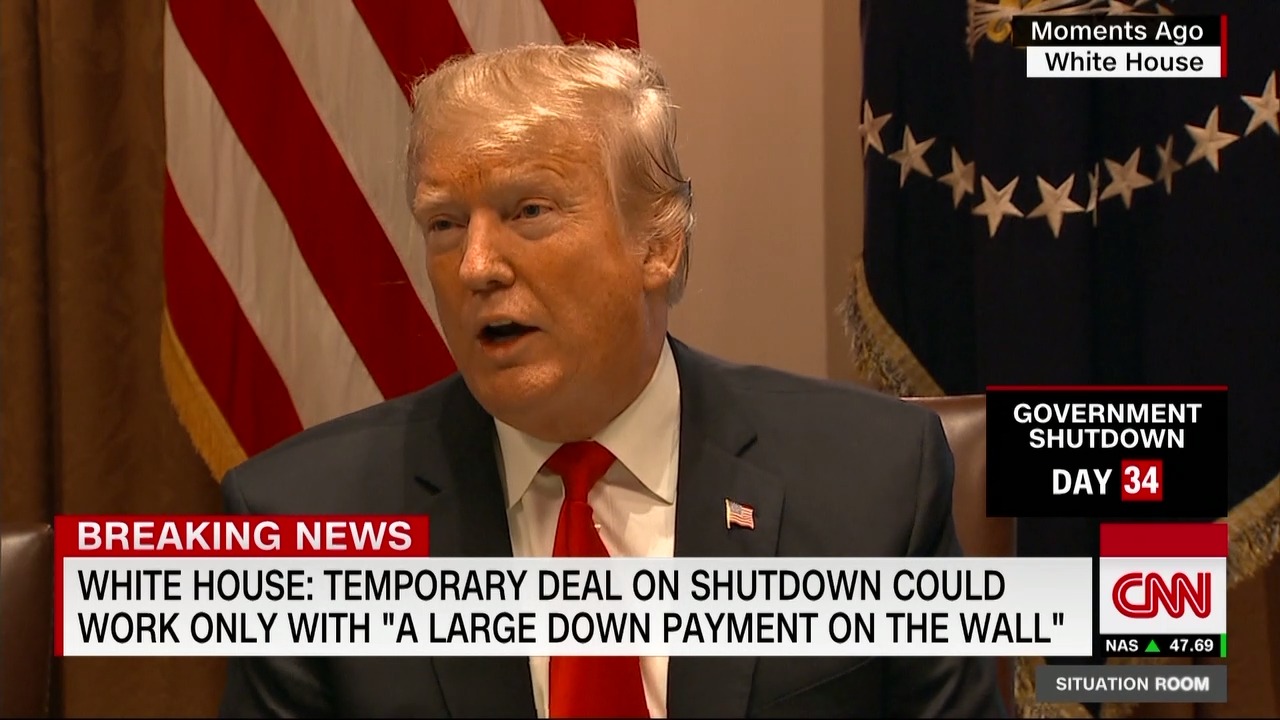 Even as lawmakers discuss a short-term measure to fund the government, President Trump again raised the prospect of other ways to fund a border wall without congressional approval.
Trump said repeatedly he had "alternatives" to secure the wall funding, which he said he was prepared to use.
"I have other alternatives if I have to and I'll use those alternatives if I have to," he said.
"A lot of people who wants this to happen. The military wants this to happen. This is a virtual invasion of our country," Trump said.
Trump hailed a GOP measure that failed in the Senate on Thursday, saying most Republicans held strong even as the bill went down. Still, Trump suggested there were other ways for him to secure border wall funding outside of Congress.
"They're meeting to see if they can work out something, maybe on a temporary basis is where we'll start," he said. "We have a lot of alternatives.