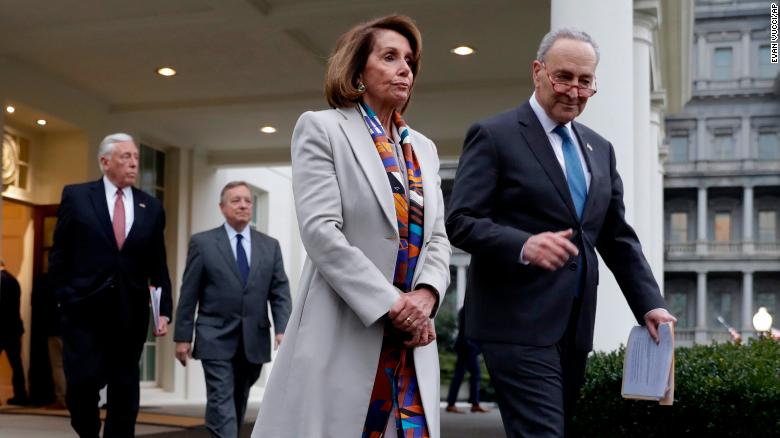 Democrats emerging from a meeting with President Trump indicated there was no breakthrough that might lead to a reopening of the government.
"Our question to the President and to the Republicans is why don't you accept what you have already done to open up government?" said Rep. Nancy Pelosi, the presumed new House Speaker.
Sen. Chuck Schumer, the Democratic leader, said he asked Trump in a meeting on border security in the Situation Room why the government couldn't be reopened while they two sides resolve their differences on the border.
"We asked him to give us one good reason — I asked him directly," Schumer said. "He could not give a good answer."
He added:
"The only reason that they are shutting down the government is very simple. They want to try and leverage that shutdown into their proposals on border security. We want strong border security. We believe ours are better."
"To use the shutdown as hostage — which they had no argument against — is wrong," Schumer said.