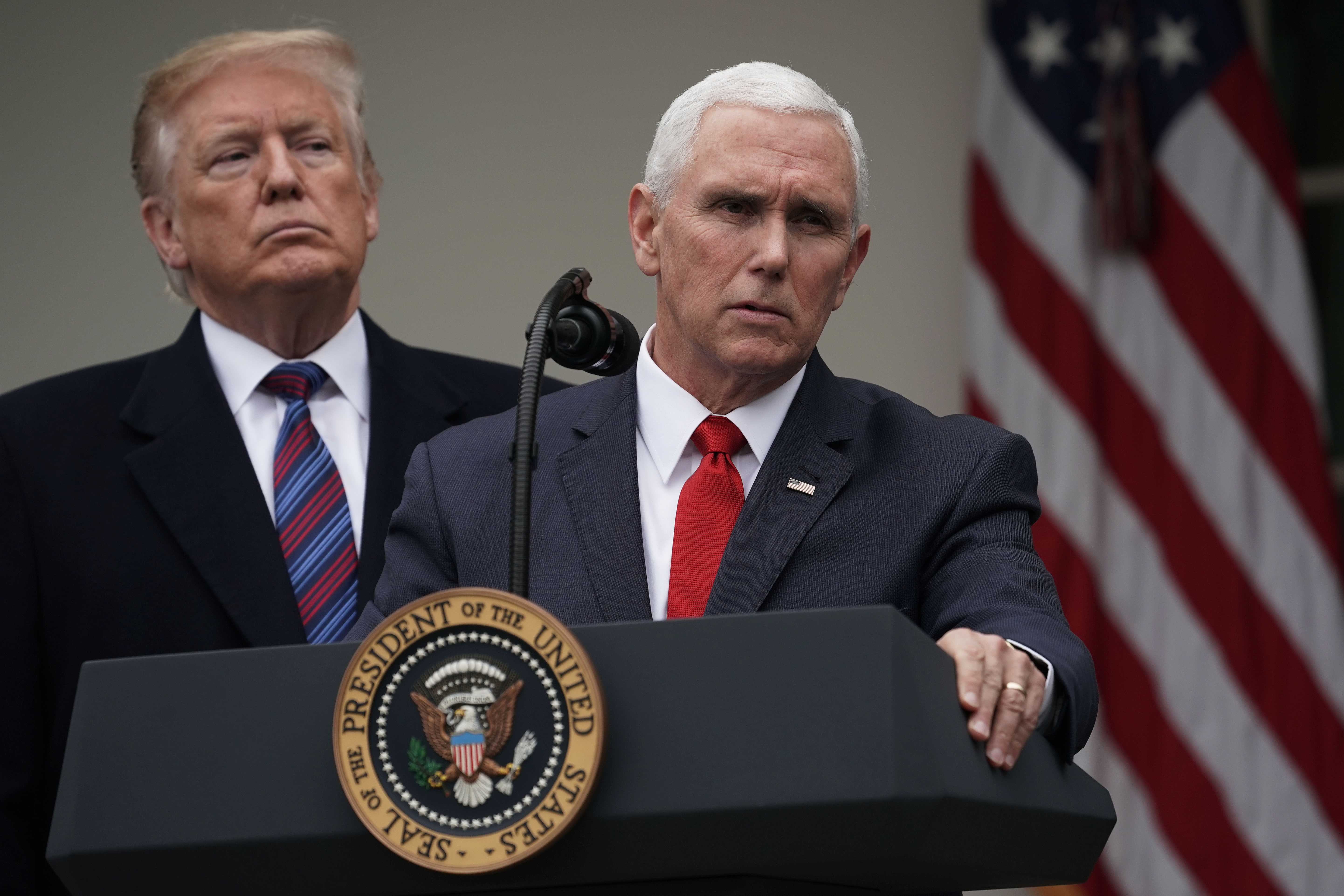 Vice President Mike Pence told reporters this afternoon that White House counsel is looking at the President's ability to declare a national emergency to fund border security, as he suggested on Friday and again over the weekend.
Trump is still considering it, Pence said.
"I will say that one of the ways Congress can find resources is through an emergency supplemental," he added.
Asked whether declaration of an emergency should be used as a bargaining chip, Pence said, "There's no threat going on here."