The government is STILL shut down
1:24 p.m. ET, January 8, 2019
This shutdown will likely be the longest in history
As negotiations stall, senior aides in both parties are predicting the shutdown will last long past this weekend — making it the longest government shutdown in history.
Saturday will mark the 22nd day of the shutdown. The previous longest shutdown, which began in December 1995, went on for 21 days.
Here's a look at how the US's longest shutdowns stack up. (Note: The gray lines signify shutdowns where presidents had funding lapse while their own party held majorities in Congress.)
11:49 a.m. ET, January 8, 2019
The majority of Americans blame Republicans for the shutdown
In his primetime address tonight, President Trump will make his case for wall funding. But he's is facing an uphill climb: Polls show a majority of Americans blame him and Republicans for the shutdowns — and the majority have also consistently been opposed to his idea of a border wall with Mexico.
The average of polls taken since the shutdown began indicate that Americans are blaming Republicans for the shutdown. In the average...
About 50% think Trump is most to blame.
35% think congressional Democrats are most to blame.
About 5% think congressional Republicans are most to blame.
When you combine all the numbers together, about 55% blame Republicans (either Trump or congressional Republicans) and about just 35% blame Democrats for the shutdown.
The good news for Trump and Republicans is that it is not clear their position on the shutdown is any worse than it was before it began. Polls before the shutdown started indicated that Americans would blame Republicans for a shutdown by about a 15 to 20 point margin, which is about where the polls are now.
10:20 a.m. ET, January 8, 2019
Trump said he might use emergency powers to fund the wall. Here's how that could unfold.
President Trump said Friday that he is considering using emergency powers, which would allow him to use military funding to build a wall on the US-Mexico border, saying "I can do it if I want."
We're not sure exactly how that would play out. It's still unclear what route the administration would go if they choose to invoke emergency powers to attempt to start financing construction of portions of the wall. But there are some options...
One option would be to halt military civil works projects and allow the administration to reprogram personnel and funds to construct authorized projects for national defense.
Another would allow the Defense Department to begin construction on unauthorized projects using unused funds for previously allocated for military construction.
All that said, remember: At this point Republicans on Capitol Hill have not been informed the President is going to utilize emergency powers.
The reality: Should the President decide to go beyond that and explicitly attempt to invoke emergency powers, Democrats have already made clear any effort to do either of the above to finance and build a portion of the border wall would invite a legal challenge, but it's unclear what, exactly, the response would be until it becomes more clear which, if any, route the administration would choose.
Suffice it to say it would be an aggressive escalation in a fight that has been stuck at a complete stalemate for weeks.
Which brings up a key follow up: How would declaring a national emergency bring the government closer to re-opening? Would the White House and Republicans suddenly accept the bipartisan Senate crafted funding measures — which they've rejected up to this point? Aides are still very unclear what the end-game would be in the emergency declaration scenario, if it does happen at all. 
9:09 a.m. ET, January 8, 2019
The shutdown could make January jobs report ugly
Regardless of how well the American economy is doing, the January jobs report might be ugly.
If the government shutdown lasts through next week, most of the 800,000 workers who have been furloughed will be counted as unemployed.
Here's how jobs reports work: The US Bureau of Labor Statistics bases its report on a survey of workers taken during the pay period that contains the 12th of each month. That's this Saturday, and many pay periods end on the 19th. 
If the furloughed workers end up being counted as unemployed, January could be the first month that jobs declined since September 2010. 
That decline could be comparatively large. The biggest seasonally adjusted, month-over-month loss during the Great Recession was in March 2009, when 802,000 jobs were wiped out. The largest monthly job loss on record — 1.97 million — was in September 1945 as America's wartime economy came to a halt. 
The last prolonged government shutdown, in 2013, didn't discernibly affect the headline jobs number because most workers received wages for some part of the pay period that included the 12th of the month. It did, however, contribute to a rise in the number of people counted as unemployed and an uptick in the unemployment rate.
2:02 p.m. ET, January 8, 2019
3 key moments to watch today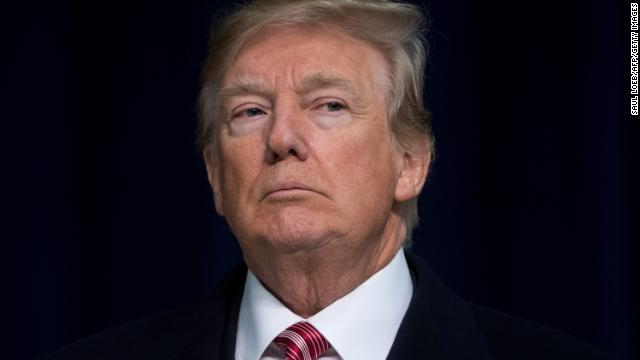 Negotiations to fund the government are at a standstill. President Trump is continuing to make his case for wall funding, while the Democrats continue their push to chip away at Republican unity.
Make no mistake: This shutdown ends when one side crumbles. And that doesn't necessarily mean it's those at the top who blink. If the rank and file on either side start to go sideways, the intentions of the leaders can very well collapse quickly with them.
With that said, here are three things we're watching today...
5:30 p.m. ET: Vice President Mike Pence will travel to Capitol Hill to meet behind closed doors with House Republicans.
9 p.m. ET: President Trump will give an address to the nation.
Sometime after that: Democrats will receive time to give a response. 
8:03 a.m. ET, January 8, 2019
It's day 18 of the shutdown. Here's where things stand.
Today marks the 18th day of the partial government shutdown. There is no sign of either side buckling, which means for all intents in purposes, the battle has moved firmly — and almost entirely — to the war over messaging.
President Trump will occupy the ultimate bully pulpit tonight, in prime time, in the Oval Office. Democrats will respond, and continue their push to chip away at Republican unity in the meantime.
But beyond that, there's simply nothing in the form of actual negotiations going on right now. 
Bottom line: All eyes are on the President Trump. Talks on Capitol Hill are frozen, and won't budge, or even restart, until the President makes his next move. "We're all just in wait and see mode at this point," was how one House Republican lawmaker put it to me last night. 
7:55 p.m. ET, January 7, 2019
Food stamps program could run out of funding if shutdown continues
Funding for food stamps, school lunches and nutrition for pregnant women and young children is expected to run out next month if the partial government shutdown isn't resolved, experts say.
The largest benefit at risk is the Supplemental Nutrition Assistance Program, or SNAP, the formal name for food stamps. Nearly 38.6 million Americans depended on this aid to augment their grocery budgets in September, according to the US Department of Agriculture's latest data.
The agency said last month that the program is funded through January, but it has only $3 billion in reserves to cover February. That's less than two-thirds of food stamps' $4.8 billion cost in September.
What the agency would do next is unknown.
7:55 p.m. ET, January 7, 2019
Major television networks will air Trump's prime-time immigration address
The major television networks will provide wall-to-wall coverage of President Trump's prime-time address on border security on Tuesday.
NBC, ABC, CBS and Fox broadcast network all said on Monday that they had agreed to the White House's request for air time.
CNN, Fox News and MSNBC will all carry the address live, as well. The President's Oval Office address will be seven to eight minutes, a White House officials said.
Presidents have been using Oval Office addresses to make big announcements for decades. But this is Trump's first time using the setting for an address to the nation.
Earlier today, the White House requested air time for the speech, as is customary in the relationship between a president and the press. But for a few hours, it was unclear what the networks would do. 
CNN's Jim Acosta contributed to this reporting.
6:46 p.m. ET, January 7, 2019
TSA holds call to determine how to ensure employees show up to work
Transportation Security Administration head David Pekoske held a call Monday with TSA security directors from airports across the country where they discussed impacts of the shutdown, including an increase in call outs and how to ensure officers show up to work, two sources familiar with the call told CNN. 
The call included Pekoske and top-ranking field officials, according to one of the sources, who listened to the call. Pekoske told the security leaders the agency will not lessen the standard of security and that airports should track sick-outs and report them back, the source on the call said.
Some airports are granting future time off as a way to incentivize attendance for those officers who come to work during the shutdown, one of the sources said.
A TSA spokesman said the agency holds calls with stakeholders on a regular basis and declined to provide a readout of this call.
The call with the administrator is a sign the increase in sick-outs, which CNN first reported and which TSA has acknowledged, has the attention of the highest levels of the agency.