The government is STILL shut down
3:11 p.m. ET, January 11, 2019
President Trump says he's not doing a national emergency — right now
President Trump said he has decided, for now, not to do a national emergency on the southern border.
"The easy solution is for me to call a national emergency ... but I'm not going to do it so fast," Trump said, while speaking at the White House during a roundtable meeting on border security.
"We want Congress to do its job," the President added. "What we're not looking to do right now is national emergency."
2:25 p.m. ET, January 11, 2019
Graham tweets after meeting with Trump: "Mr. President, Declare a national emergency"
Republican Sen. Lindsey Graham took to Twitter to urge President Trump to "declare a national emergency" again after he said he met with the President.
Graham, a key Trump ally, went on to say that it was clear to him and the President that "Democrats don't want to make a deal."
Some background: This isn't the first time Graham has called on Trump to declare a national emergency to secure funding for a border wall.
He issued a statement yesterday, urging the President to use his emergency powers after talks for a compromise hit a wall.
Democrats have said the move would not withstand legal scrutiny, and some Republicans have expressed hesitancy about the prospect.
1:35 p.m. ET, January 11, 2019
Mike Pence tells border agents: "We're going to figure this thing out"
Vice President Mike Pence just made remarks at US Customs and Border Protection Headquarters in Washington, DC, thanking the agents in attendance and assuring them that they have the administration's full support.
He repeatedly called the situation a "crisis."
"Let me assure you that in a challenging time in the midst of a humanitarian and security crisis on our southern border, on behalf of the President and myself and our entire administration, I am here to say, we are with you and we are going to continue to stand with you until you have the resources and reforms to do your job, that's my pledge," Pence said.
He called the border patrol agents "essential" and praised their commitment to law and order.
He said the government shutdown has "no doubt created anxiety" for federal employees who did not receive a paycheck today, adding that the administration has "taken steps to mitigate the impact."
He highlighted legislation that will ensure federal workers will be paid in full.
"When the government reopens, your families will get your paycheck. We're going to work to end this shutdown," he said. 
In the meantime, Pence urged them to "focus on the mission."
He continued: "I want to assure you that we're going to figure this thing out."
1:19 p.m. ET, January 11, 2019
The Senate has gone home for the weekend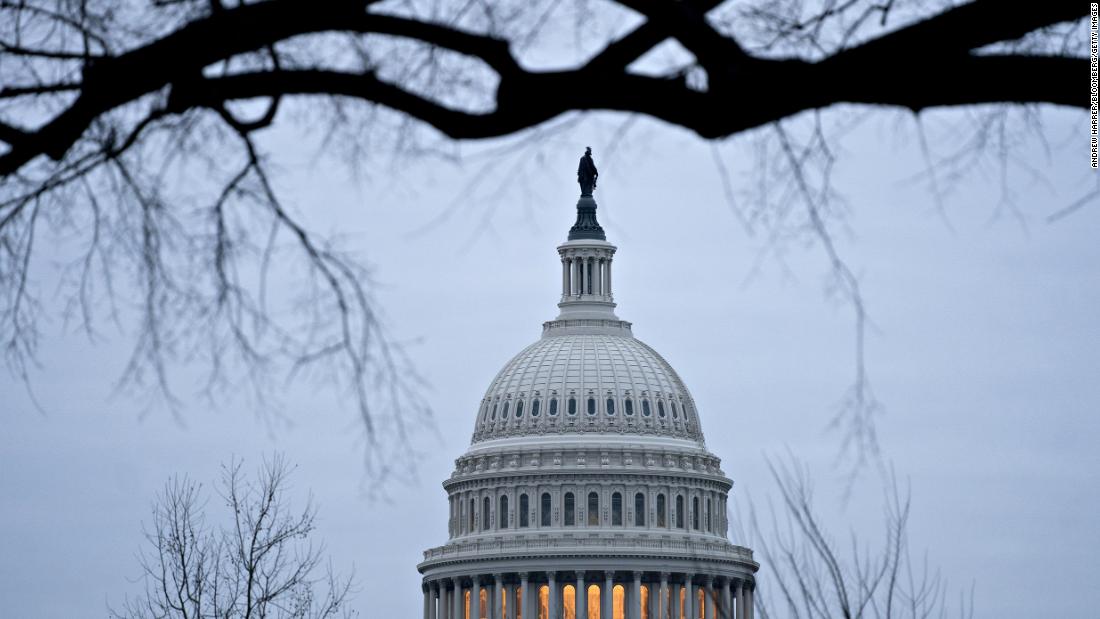 The Senate adjourned today and won't be back until Monday afternoon.
What this means: The shutdown is likely to continue next week, making this the longest shutdown in US history.
1:10 p.m. ET, January 11, 2019
Nancy Pelosi: Trump mulling a national emergency is a "big diversion"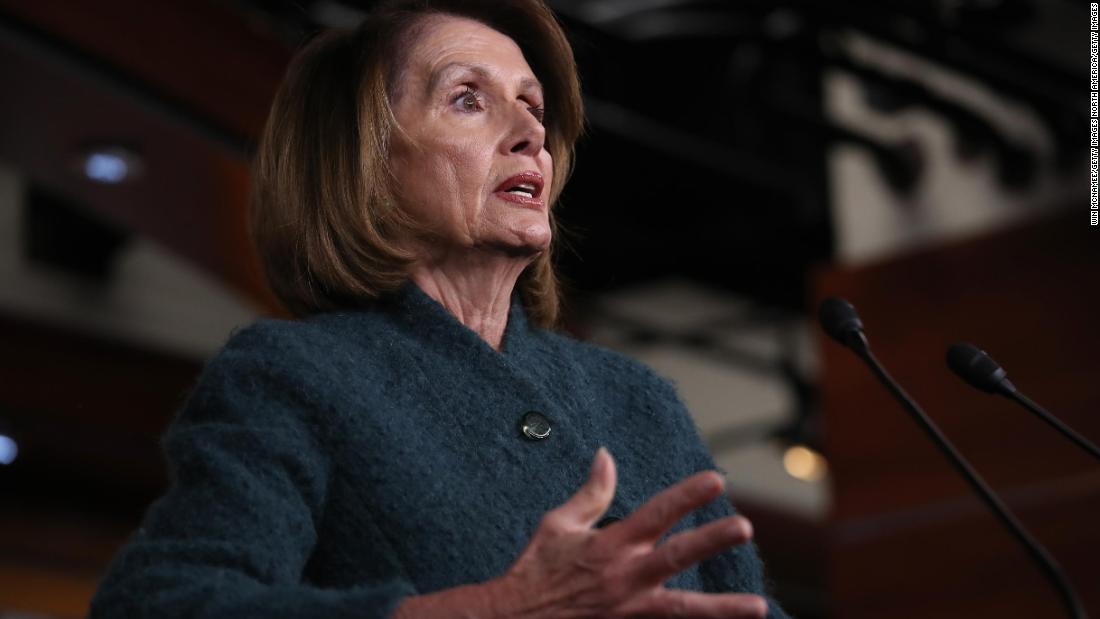 Speaker of the House Nancy Pelosi, speaking to reporters moments ago, said President Trump's consideration of a national emergency is "his big diversion."
Asked if the government would reopen if he declared a national emergency, Pelosi said this:
"I think that would be his purpose. Well, I guess his purpose is to build a wall. But remember this about the wall. This isn't a wall between Mexico and the United States, this is a wall between his failures of his administration, problems that may happen with (Robert) Mueller, his cabinet in dismay and disgrace. That's the wall he's trying to build between public opinion and what is going on. And so, this is his big diversion. And he's a master at diversion."
She wouldn't comment on whether Trump would be overstepping his power to declare an emergency.
"Let's see what he does," she said when asked if Trump was overstepping.
Remember: The government does not just immediately reopen and the overall dynamics remain the same: The Senate, House Democrats and Trump all need to sign off on the plan to fund the 25% of the government currently shut down. 
Given that — and the fact most senators have gone home for the week — it's exceedingly unlikely the government reopens any time soon, no matter what the President does with his emergency declaration.
12:48 p.m. ET, January 11, 2019
How Seattle is helping its furloughed workers
The Port of Seattle is hosting a resources fair on Friday to assist federal employees who are working without pay during the federal government's partial shutdown, according to a Port of Seattle statement.
"The fair will bring together providers of short term loans, employee assistance programs and others to make it easier for federal employees to learn about the services that are available and quickly get help," the port said in a statement.
The resources fair, being held at Seattle-Tacoma International Airport, may be held again on Monday, based on response and needs expressed by participants at Friday's event.
12:22 p.m. ET, January 11, 2019
House passes bill to ensure furloughed federal workers get back pay
The House of Representatives just overwhelmingly passed a bill that guarantees backpay for federal workers who have been furloughed during the government's partial shutdown.
The vote was 411-7.
The Senate passed the bill on a voice vote yesterday.
Hundreds of thousands of federal workers missed their first full paychecks today.
What we're watching: The measure now goes to President Trump for his signature.
12:12 p.m. ET, January 11, 2019
This Florida airport is starting a food bank for its government workers
Tampa International Airport is starting a food bank for its government employees.
Airport officials are working with United Way Suncoast to start the food bank, which is for the airport's Transportation Security Administration, Customs and Border Protection and Federal Aviation Administration employees.
The food bank will open at noon on Monday.
About 700 federal airport employees work in Tampa, according to Janet Scherberger, vice president of media and government relations with the airport.
On top of the food bank, here's how else the Tampa airport is helping its furloughed workers...
It has partnered with local bus agency to offer federal airport employees free bus passes during the shutdown.
Tampa International Airport is also working with local utility companies that have helped to offer assistance as well during the shutdown. 
The airport is providing lunch for airport employees on Monday and Thursday.
Scherberger said that despite the government shutdown, Tampa International Airport is not experiencing any operational issues, and have not had to change any of its operations.
10:53 a.m. ET, January 11, 2019
His wife is 39 weeks pregnant and he just got a $0 paycheck
William Striffler, an air traffic controller at Newark Liberty International Airport in New Jersey whose pay stub read $0.00 this week, said his wife is 39 weeks pregnant.
"This really struck a nerve," he told CNN. "This should be one of the happiest moments of our lives, and we have this hanging over our head."
Striffler said he and his wife have savings to help them through the next few months.
His message to Congress?
"We don't want to be used as political pawns," he said "We have a stressful enough job as it is. This is really, you know, going to start hitting hard."
Watch more: