The government is STILL shut down
2:53 p.m. ET, January 25, 2019
7:34 p.m. ET, January 11, 2019
No meetings between the White House and congressional staff scheduled through the weekend
The government shutdown is slated to become the longest one in the nation's history when the clock strikes midnight, but White House officials are expecting a quiet weekend at 1600 Pennsylvania Avenue.
No meetings between White House officials and congressional staff are scheduled, and no appearances by President Trump are expected. 
The White House's hope is that once lawmakers are at home this weekend and hear complaints about the shutdown from their constituents, they will be more open to negotiating when they're back in Washington Monday. 
Remember: Last weekend, senior White House staff traveled to Camp David for meetings with White House Acting Chief of Staff Mick Mulvaney, who has led shutdown talks, and officials pre-taped interviews with television networks so they could get their message out on the Sunday shows. Right now, only Secretary of State Pompeo is appearing on TV Sunday. 
6:31 p.m. ET, January 11, 2019
White House looking at options beyond national emergency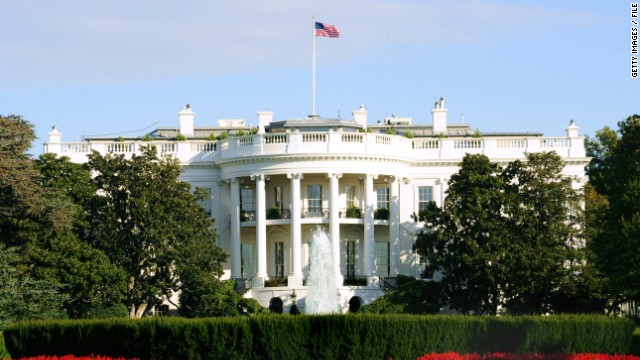 A White House official said using funds from civil asset forfeiture is one of several ideas the White House has considered as administration officials search for options that could allow President Trump to fund construction of his border wall if lawmakers don't reach a deal.
"We have looked at almost every pot of money out there," the White House official said.
The official confirmed the White House has also looked into diverting disaster relief funds — but no decision has been made as to what Trump might do to bypass Congress for wall money, if anything at all. Trump said today he would like to avoid declaring a national emergency "right now," as he called on Congress to "do its job."
Republican Congressman Mark Meadows, a top ally of Trump's on Capitol Hill, is among those who have pushed the civil asset forfeiture option over a national emergency declaration. Meadows today tweeted his support for attempting to use forfeiture money for the wall before declaring a national emergency. Two sources said there is support for the civil asset forfeiture approach among some House Freedom Caucus members, who would very likely support the President anyway if he decided instead to do the emergency declaration.
While other options look at funds coming from the Department of Defense, these would come from Justice Department.
4:31 p.m. ET, January 11, 2019
Senate shuts down for the weekend. Mitch McConnell goes to Kentucky.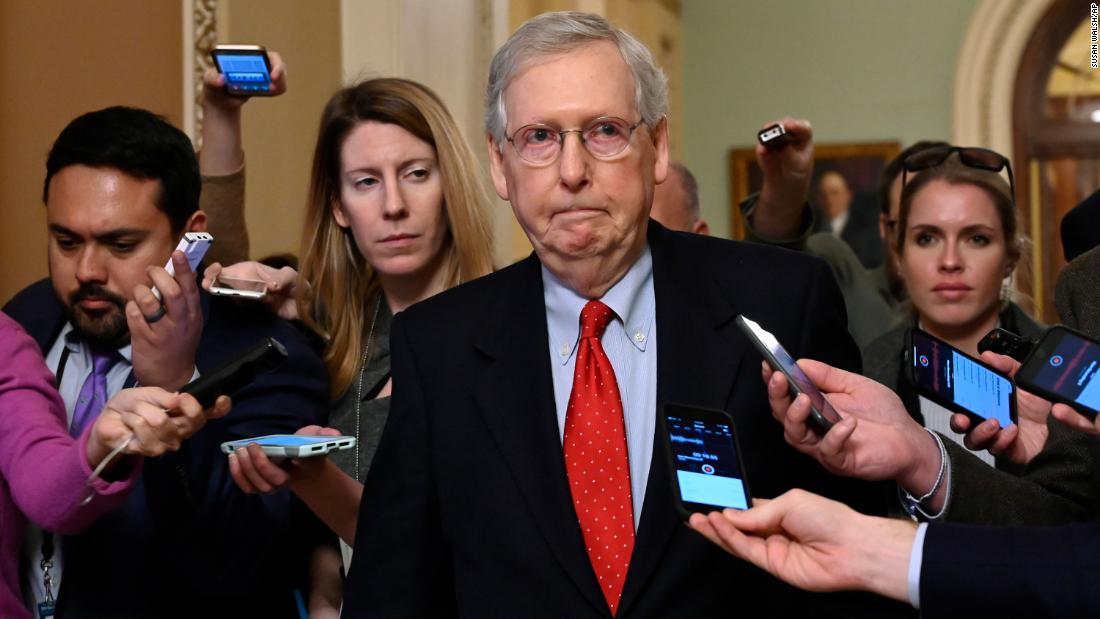 Senate Majority Leader Mitch McConnell was not in the Capitol Friday, when some furloughed federal works missed their first paychecks and the government shutdown tied the mark for the longest in American history.
McConnell, who has been criticized by Democrats for blocking votes to reopen the government, skipped his customary remarks as the Senate gaveled in.
Instead, he headed home to Kentucky, according to his staff.
When the chamber opened at 10 a.m. ET, without McConnell in usual spot on the floor, the Senate chaplain, Rev. Barry Black, prayed for lawmakers to "open their hearts."
"As the partial government shutdown grinds on, help our lawmakers to open their hearts to your love and to surrender their desires to your purposes," he said.
Without McConnell and other key Republicans, the floor was largely left to Democrats, who gave speech after speech assailing them for not standing up for federal workers by standing up to Trump.
4:31 p.m. ET, January 11, 2019
Cornyn says he'll oppose "any reprogramming of Harvey disaster funds" for border wall
Sen. John Cornyn, a Republican From Texas, said he would oppose any administration effort to use disaster funding for the construction of a border wall.
"In a normal world, not the alternate universe we're living in now, you would have the two sides get together and work out a negotiated solution, but that takes people negotiating in good faith," Cornyn said at an event in Austin. "So the President is now talking to his lawyers about whether he would have the authority to issue a national emergency and reprogram money that's been allocated for other purposes, but I will tell you that I will oppose any reprogramming of Harvey disaster funds. We worked very hard to make sure that the victims of Hurricane Harvey — their concerns are addressed and Texas is able to rebuild. And I think we are all together on that." 
Some background: The Trump administration is actively examining using billions of dollars in unspent Defense Department disaster recovery and military construction funds for the construction of a border wall in the event the President declares a national emergency, according to a US official.
Congress appropriated $14 billion in supplemental funds to repair infrastructure in areas of the country hardest hit by disasters. In anticipation of a national emergency declaration, the official tells CNN that the Pentagon was asked to provide lists of unspent funds including those earmarked for civil works projects that are part of disaster recovery in Puerto Rico, Texas, California, Florida, and elsewhere.
4:20 p.m. ET, January 11, 2019
Trump on the wall: "They can name it whatever. They can name it peaches"
President Trump urged Democrats to return to Washington and vote for a wall or barrier, saying, "They can name it whatever. They can name it peaches."
"This is where I ask the Democrats to come back to Washington and to vote for money for the wall, the barrier, whatever you want to call it, it's OK with me," Trump said at the roundtable Friday.
"They can name it whatever. They can name it peaches. I don't care what they name it. But we need money for that barrier," Trump said.
3:52 p.m. ET, January 11, 2019
Trump calls national emergency "easy way out"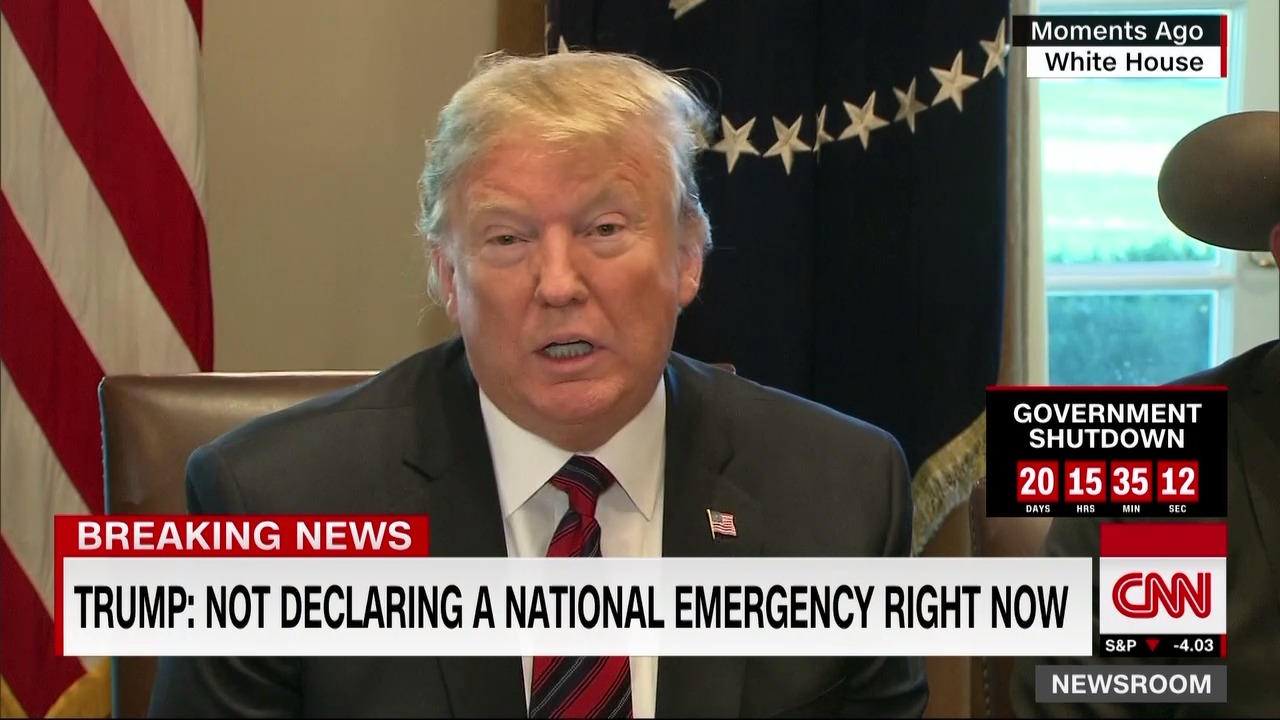 While saying he won't do it right now, President Trump said Friday he is still open to declaring a national emergency, but made clear he would "rather not," calling it an "easy way out."
"It's the easy way out," Trump said of the national emergency route. "Congress should do this. This is too simple. It's too basic. And Congress should do this."
"If they can't do it, I will declare a national emergency. I have the absolute right to do it," Trump added.
One of the reasons Trump is reluctant to declare a national emergency: He believes his administration will be sued and that his actions will be blocked by the 9th Circuit.
"I'll be sued. It'll be brought to the 9th Circuit and maybe even though the wording is unambiguous ... we'll probably lose there too," Trump said, adding he would "hopefully win" at the Supreme Court.
The President went on to argue that the country is "under siege."
"We have a country that is being invaded by criminals and by drugs and we're going to stop it," Trump said, offering no evidence to back up his claims.
Trump's comments come despite illegal immigration being among the lowest levels historically.