Trump declares national emergency to fund the wall
10:31 p.m. ET, February 11, 2019
Details on the "agreement in principle," and how the White House may react
As the four lead negotiators came out of their meeting tonight to announce a deal in principle had been reached, the White House appeared to take a wait and see attitude on the agreement. 
At an immigration rally in El Paso, Texas, President Trump said his aides were about to brief him on the progress moments before he was going on stage.
He told the crowd he chose to come out and speak to them instead: "Wait a minute I gotta take care of my people from Texas," he said. "I don't want to hear about it. So I don't know what they mean when they say progress has been made."  
Sources have told CNN that the deal would include $1.375 billion dollars for barrier funding that will cover roughly 55 miles of new barrier -- in the Rio Grande Valley, which had been a priority for the White House, and one of the Border Patrol's highest priorities listed in its strategic plan. The 55 new miles represents double the amount of new miles provided in FY18 agreement. 
The $1.375 billion figure is just slightly above the current funding level of $1.3 billion, and is less than a $1.6 billion Senate measure the President rejected last year. It's also less than the $2.5 billion proposal floated by Vice President Pence that was rebuffed by Democrats and later by Trump himself.
The detention beds technically continue at their current funding level -- 40,520, which ICE has surpassed by finding new money to use.
A congressional source also tells Manu Raju that the deal includes: 
Prohibitions on use of concrete walls and only "existing technologies" for border barriers can be built.
There will be some restrictions in highly sensitive areas.
There's an $1.7B increase in overall DHS spending (primarily for technology, ports of entry security, customs officers, humanitarian aid)
White House aides are still digesting details of the agreement, according to an official. They are not yet signaling their support, and President Trump will need to weigh in. 
The official says at this hour, nothing is being ruled out — be it signing this new agreement, declaring a national emergency, or securing wall funding elsewhere. 
Already some Trump allies are expressing skepticism at the deal, meaning the White House wants to take time to see what exactly is in it before weighing in. 
FOX News Host Sean Hannity, who the president is known to listen to, said on his show Monday night that, "Any Republican who supports this garbage compromise — you will have to explain." 
10:12 p.m. ET, February 11, 2019
One option that has been floated: Take the deal and use other funds for wall 
White House officials have mulled one additional idea in recent days, depending on what congressional negotiators came up with: Taking the deal that the committee comes to -- depending on what's in it -- but also using other federal funds to build additional barriers. 
A White House official says they are keeping their options open right now, including Trump using his executive powers to reallocate federal funds from elsewhere for the wall, but are looking at the agreement now. 
As Mick Mulvaney noted on NBC yesterday, he has been "combing through the law" and trying to find additional funds. White House officials believe this is an option even if the president signs the deal to avoid another government shutdown.  
Just hours ago they were told these talks were stalled, but that wasn't a huge concern to WH officials, who for days have been continuing discussions about declaring a national emergency. 
9:15 p.m. ET, February 11, 2019
What we're hearing about the agreement (from one Democratic source)
The details are slowly trickling out -- but here's what we hear has been agreed to:
$1.375 billion for physical barriers (bollard fencing)
40,520 level for overall ICE beds (down from current 49,057 level)
8:51 p.m. ET, February 11, 2019
Lead negotiators announce agreement to avert shutdown
All four lead negotiators -- Senators Shelby and Leahy, Reps. Lowey and Granger -- emerged to announce the agreement.
The four declined to get into details on how the agreement was struck, but when asked whether it included barrier funding and a resolution to the detention bed issue, Shelby says: "we got an agreement on all of it."
Does the White House support the agreement?
Shelby: "We think so. We hope so."
The staff will now work on drafting the agreement into actual legislation, at which point they will release the details.
The deal includes all seven outstanding appropriations measures. Disaster aid will not be included in the deal and will be handled separately. 
CNN has reached out to the White House for comment. 
4:43 p.m. ET, February 11, 2019
Trump criticizes Democrats over their demands on ICE detention beds
President Trump alluded to a standoff over ICE detention beds on Monday, alleging Democrats were resisting efforts to keep criminal undocumented immigrations in custody.
"The Democrats want them to go into our country. That's why they don't want to give us what we call the beds. It's much more complicated than beds. But we call them the beds," Trump said during a meet-and-greet with sheriffs at the White House.
"We need a wall. All the other things are nice to have. But without a wall it's not going to work," Trump said later, saying technology like drones wouldn't be sufficient in securing the border.
"It doesn't work without the wall. And we need a wall. We can call it anything. We can call it barriers, whatever they want."
Trump said Democrats were only digging in in their resistance to border security funding in their demands on the detention beds.
"Now it turns out not only don't they want to give us money for the wall, they don't want to give us space to detain murderers, criminals, drug dealers, human smugglers," he said.
4:39 p.m. ET, February 11, 2019
Trump claims it is "up to Democrats" if there will be another government shutdown
Asked Monday whether there would be another government shutdown at the end of this week, President Trump shifted responsibility to the Democrats.
"That's up to the Democrats," Trump replied before leaving for a campaign rally in Texas.
3:46 p.m. ET, February 11, 2019
Mitch McConnell bluntly blames Democrats for stalling talks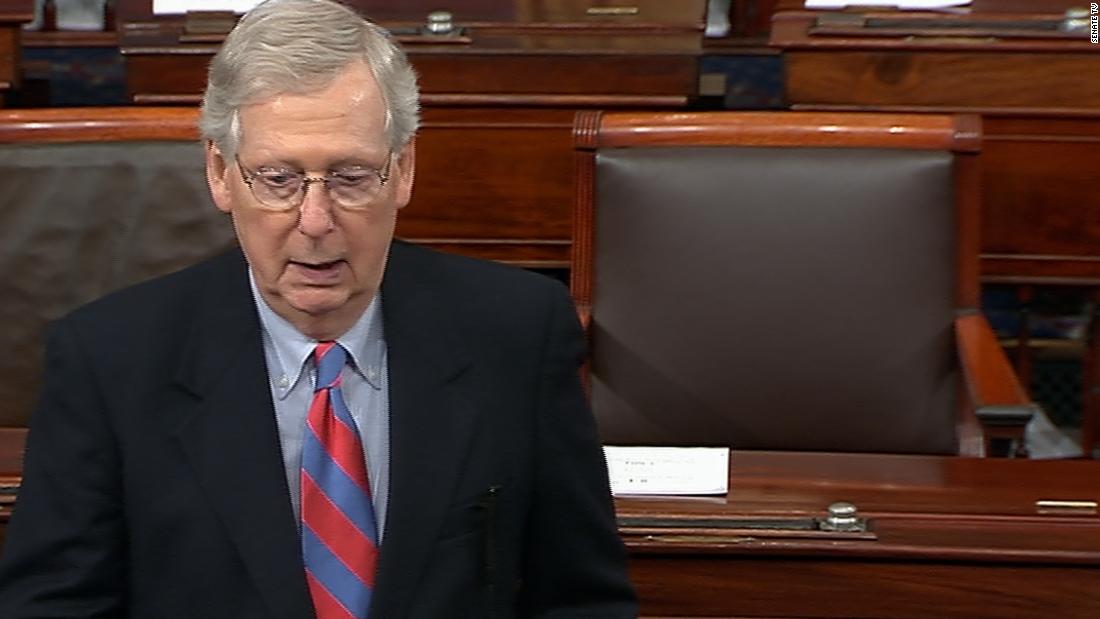 Senate Majority Leader Mitch McConnell just left the Senate floor after bluntly blaming House Democrats for the stalled talks.
While on the floor, McConnell had railed about the "poison pill" demand from Democrats over limits on ICE detention beds, accusing them of risking a second government shutdown.
"As recently as a few days ago, our government funding discussions seemed to be in a pretty good place," McConnell said, calling the proposed detention bed cap "a get-out-of-jail-free card for criminals."
"It's hard to believe a group of House Democrats see kneecapping American law enforcement as a higher priority than keeping the government open. But it would be even harder to believe that leading Democrats would be open to this craziness, and would let this last-minute poison pill scuttle the entire appropriations process," McConnell said.
On his way out, McConnell declined to answer questions on the likelihood of another government shutdown and questions on whether he was opposed to a continuing resolution.
2:52 p.m. ET, February 11, 2019
How are you preparing for (another) potential government shutdown?
If Congress cannot reach a deal by Friday night, the government will shut down again for the second time since December.
The last one left some federal workers furloughed for 35 days, the longest shutdown in US history.
Are you preparing for a possible government shutdown (again)? Tell us here.
2:12 p.m. ET, February 11, 2019
Trump is scheduled to have a border wall funding meeting at the White House today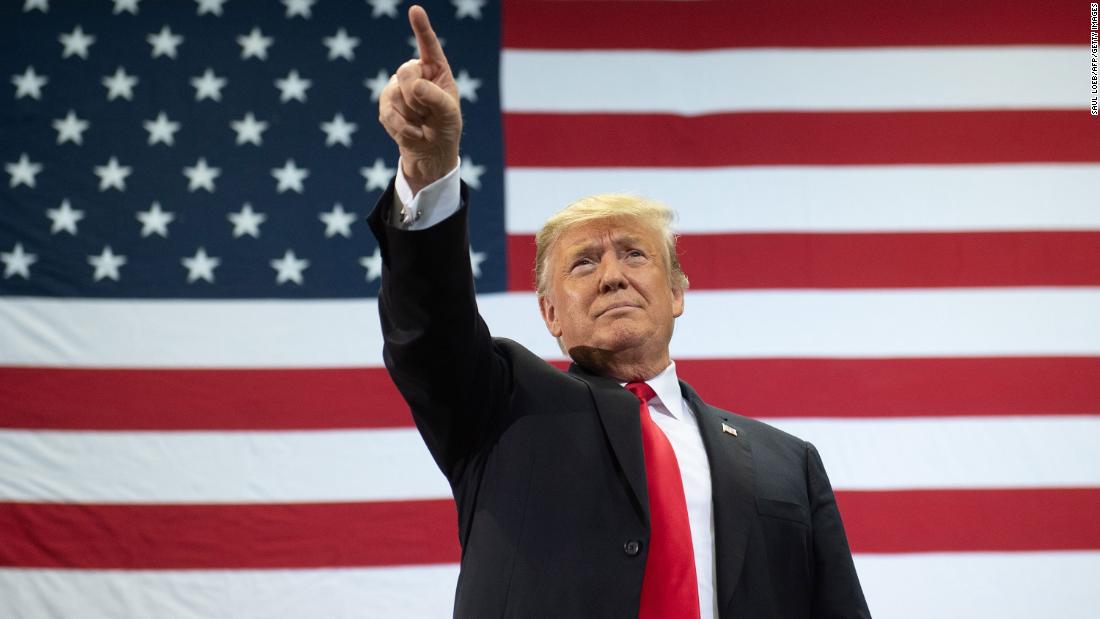 President Trump is expected to hold a meeting in the Oval Office this afternoon, according to an administration official, to talk wall funding and discuss a response to Democrats now demanding a limit on the detention of illegal immigrants, which CNN's Capitol Hill team has reported has stalled border security funding talks.
This meeting was scheduled for 1:45 p.m. ET but is being pushed back slightly because Trump's schedule is running late. Republican lawmakers are not expected to attend this meeting right now — it's just internal folks. 
This is going to be a meeting that's broad in scope. It's not surprising because there have been meetings like this essentially every day since December. It's also not expected to last too long, since the President is headed for El Paso at 3:30 p.m. ET.