Trump declares national emergency to fund the wall
10:15 a.m. ET, February 12, 2019
We don't know where Trump stands on the deal — but some of his closest allies are trashing it
Where President Trump stands on the deal is still TBD. White House officials are currently digesting details of the agreement, according to an official, and they are not yet signaling their support.
But here's one warning sign: Two of President Trump's closest allies on Capitol Hill — Reps. Mark Meadows, of North Carolina, and Jim Jordan, of Ohio — are already out trashing the agreement. 
Here's what they said about it:
Meadows: "This conference agreement is hardly a serious attempt to secure our border or stop the flow of illegal immigration. It kicks the can down the road yet again, failing to address the critical priorities outlined by Border Patrol Chiefs."
Jordan: "While the President was giving a great speech in El Paso, Congress was putting together a bad deal on immigration."
Remember: Meadows, the Freedom Caucus chair, and Jordan, his close ally and one of the leaders of the group, were never going to vote for a spending deal. They just weren't. Neither will most, if not all, of their colleagues in the Freedom Caucus.
But they still can sway the President: The real power of both is their relationship with President Trump. Meadows talks to Trump constantly – and made clear in December, before the shutdown, Trump should stand his ground and fight. The ability to convince the President to oppose an agreement is a real concern among Republicans who do plan to support the deal.
Also notable: The Fox News host Sean Hannity, who frequently talks with the President (and to him on his show) told viewers last night that "any Republican that supports this garbage compromise, you will have to explain." Charlie Sykes called it "the Hannity veto..."
Trump is not yet endorsing the deal: "A lot of things have changed, and we'll see what happens," he told Laura Ingraham in an interview right before last night's rally.
Additional reporting from CNN's Brian Stelter.
9:56 a.m. ET, February 12, 2019
What the deal means for ICE and the wall, according to one GOP source
More details of the deal are being circulated internally by GOP staff on the Senate Appropriations committee, and a GOP source laid out some of the top lines:
On US Immigration and Customs Enforcement:
There will be internal enforcement cap
The deal provides funds for an average detention population of 45,274 (including 2,500 family beds).
It also has another $750 million (available transfer/reprogramming authority) that can be used for additional beds. That will pay for another 13,000 beds and give ICE flexibility to bring the total amount of beds to nearly 58,500. 
Remember: 58,500 is an increase of 18 percent over the current detention population of 49,057. It is also 6,500 more beds than were requested in the President's budget request and 9,000 more than the current detention populations.
In short, there is more than enough flexibility for ICE to respond to any forthcoming surges in illegal immigrations and apprehensions.    
On Trump's wall:
The deal includes $1.375 billion for the border wall (Note: While Republicans are calling this money funds for "the wall," Democrats say it is for barriers.)
All of that funding can be used for new miles of border wall.
This will fund approximately 55 new miles — double the amount of new miles provided in FY18 and nearly three times as much as would have been available under a continuing resolution.
Border Patrol can use any currently deployed design (including steel slats)
All of the miles will be in the Rio Grande Valley sector – Border Patrol's highest priorities on its strategic plan
9:38 a.m. ET, February 12, 2019
The only thing that matters right now is where Trump stands
Neither party got everything they wanted. President Trump got far less than he demanded. But there is an agreement. And with an agreement comes legislation, and with that legislation comes an opportunity to step off the spending roller coaster of the last eight weeks. . 
What happens now: The staff needs to draft the agreement and the legislation needs to be posted publicly. 
Then leadership on both sides of the aisle then needs to start counting votes and move it to the floor. The House will likely go first, followed by the Senate. And someone needs to figure out where President Trump is on all of this.  
To make this abundantly clear: There will be a lot that happens in the next few days between the legislation actually posting, leadership working to get their members and votes in line and powerful outside groups on both sides weighting in for or against the deal. But the only thing that really matters right now is how President Trump comes down on the deal. 
9:24 a.m. ET, February 12, 2019
Negotiators reached a deal last night — but it's unclear if Trump will accept it
Congressional negotiators say they have reached an agreement in principle to avert a partial government shutdown at the end of this week.
We don't know a lot about it: The four lead bipartisan negotiators, emerging from talks Monday night, declined to get into details on how the agreement was struck or the exact parameters of a deal, but when asked whether it included barrier funding and a resolution to the detention bed issue, Senate Appropriations Chairman Richard Shelby said:
"We got an agreement on all of it."
And remember: What President Trump will be willing to accept has remained a wild card hanging over the negotiations. Democrats and Republicans on Capitol Hill have long signaled that they could reach a deal if left to their own devices, but questions over what the President will accept have continued to inject uncertainty into the process.
A White House official says they are keeping their options open right now, including Trump using his executive powers to reallocate federal funds from elsewhere for the wall, but are looking at the agreement now.
9:06 a.m. ET, February 12, 2019
Trump will accept the agreement, and then use executive action to fund the wall, conservative source says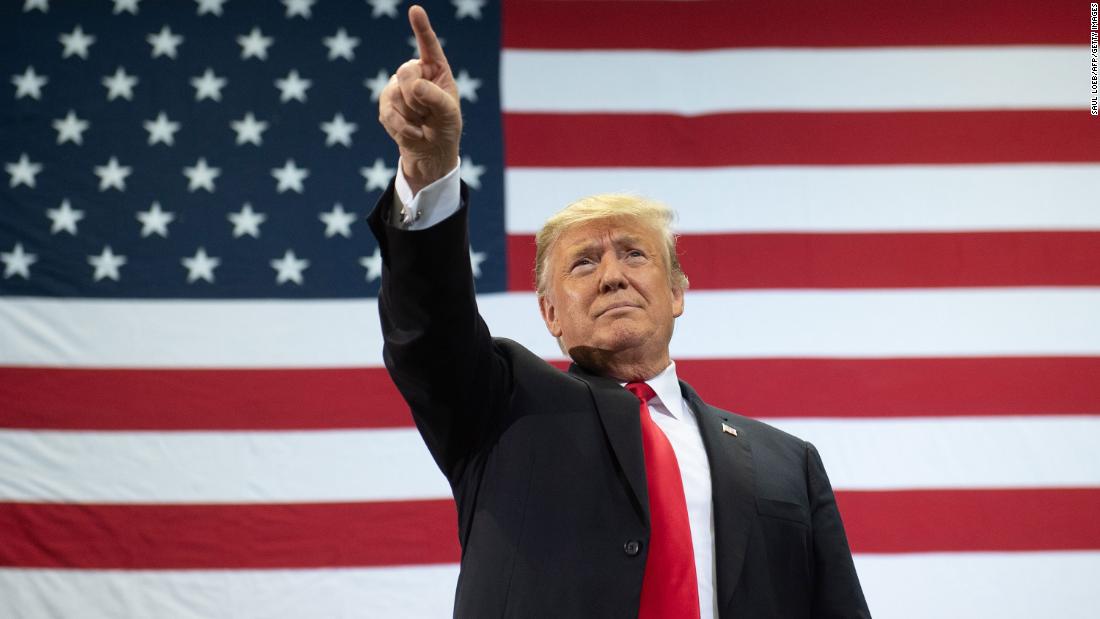 A conservative House member familiar with the caucus' thinking laid out what President Trump's next move on border security could be.
The President, according to this source, will likely accept the fact that Congress will never be serious about construction of a border wall and he will accept the conference committee's report to keep the government open. 
However, he will then immediately use executive action to start other border barrier construction. 
This all means four things will happen, according to the source:
The government will remain open
Executive action will be taken
Lawsuits will be filed
Once again, Congress will have failed to do it job  
8:58 a.m. ET, February 12, 2019
The White House is still going through the agreement this morning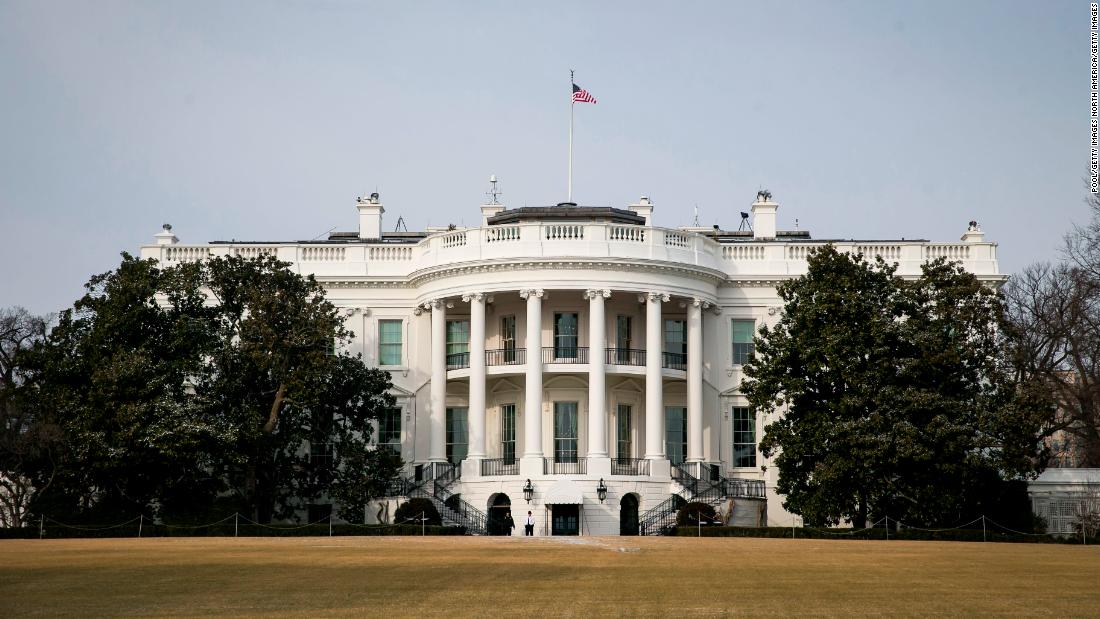 The White House is still going through the border security agreement this morning, a White House official said.
They are likely waiting for Trump to tweet or comment during today's Cabinet meeting, — because no one wants to get ahead of the President.
The official said no options are being ruled out, including executive action or and emergency declaration being signed in conjunction with signing a deal that averts a shutdown.
10:31 p.m. ET, February 11, 2019
Details on the "agreement in principle," and how the White House may react
As the four lead negotiators came out of their meeting tonight to announce a deal in principle had been reached, the White House appeared to take a wait and see attitude on the agreement. 
At an immigration rally in El Paso, Texas, President Trump said his aides were about to brief him on the progress moments before he was going on stage.
He told the crowd he chose to come out and speak to them instead: "Wait a minute I gotta take care of my people from Texas," he said. "I don't want to hear about it. So I don't know what they mean when they say progress has been made."  
Sources have told CNN that the deal would include $1.375 billion dollars for barrier funding that will cover roughly 55 miles of new barrier -- in the Rio Grande Valley, which had been a priority for the White House, and one of the Border Patrol's highest priorities listed in its strategic plan. The 55 new miles represents double the amount of new miles provided in FY18 agreement. 
The $1.375 billion figure is just slightly above the current funding level of $1.3 billion, and is less than a $1.6 billion Senate measure the President rejected last year. It's also less than the $2.5 billion proposal floated by Vice President Pence that was rebuffed by Democrats and later by Trump himself.
The detention beds technically continue at their current funding level -- 40,520, which ICE has surpassed by finding new money to use.
A congressional source also tells Manu Raju that the deal includes: 
Prohibitions on use of concrete walls and only "existing technologies" for border barriers can be built.
There will be some restrictions in highly sensitive areas.
There's an $1.7B increase in overall DHS spending (primarily for technology, ports of entry security, customs officers, humanitarian aid)
White House aides are still digesting details of the agreement, according to an official. They are not yet signaling their support, and President Trump will need to weigh in. 
The official says at this hour, nothing is being ruled out — be it signing this new agreement, declaring a national emergency, or securing wall funding elsewhere. 
Already some Trump allies are expressing skepticism at the deal, meaning the White House wants to take time to see what exactly is in it before weighing in. 
FOX News Host Sean Hannity, who the president is known to listen to, said on his show Monday night that, "Any Republican who supports this garbage compromise — you will have to explain." 
10:12 p.m. ET, February 11, 2019
One option that has been floated: Take the deal and use other funds for wall 
White House officials have mulled one additional idea in recent days, depending on what congressional negotiators came up with: Taking the deal that the committee comes to -- depending on what's in it -- but also using other federal funds to build additional barriers. 
A White House official says they are keeping their options open right now, including Trump using his executive powers to reallocate federal funds from elsewhere for the wall, but are looking at the agreement now. 
As Mick Mulvaney noted on NBC yesterday, he has been "combing through the law" and trying to find additional funds. White House officials believe this is an option even if the president signs the deal to avoid another government shutdown.  
Just hours ago they were told these talks were stalled, but that wasn't a huge concern to WH officials, who for days have been continuing discussions about declaring a national emergency. 
9:15 p.m. ET, February 11, 2019
What we're hearing about the agreement (from one Democratic source)
The details are slowly trickling out -- but here's what we hear has been agreed to:
$1.375 billion for physical barriers (bollard fencing)
40,520 level for overall ICE beds (down from current 49,057 level)