Trump declares national emergency to fund the wall
3:25 p.m. ET, February 14, 2019
Most Americans are opposed to using a national emergency to build a border wall, CNN poll finds
Most Americans (66%) are opposed to using a national emergency in order to build a border wall, but Republicans (64%) – particularly conservatives (72%) – are largely in favor of the President taking that action, according to CNN Polling released last week.
CNN POLL CONDUCTED BY SSRS
Jan. 30-Feb. 2
Should Trump Declare
Emergency to Build Wall?
Yes      31%
No       66%
The question asked: "Do you think Donald Trump should or should not declare a national emergency in order to build a wall along the border with Mexico?"
3:13 p.m. ET, February 14, 2019
McConnell: Trump will sign the bill and declare a national emergency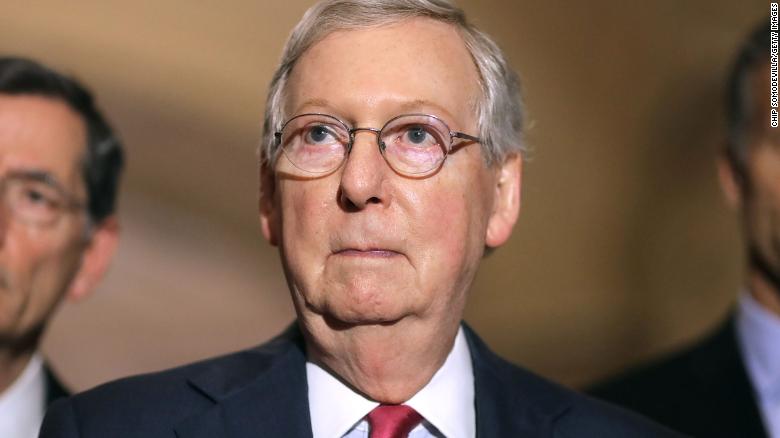 Senate Majority Leader Mitch McConnell, speaking from the floor, said President Trump will sign the spending bill, but also indicated that he would be issuing a national emergency declaration.
McConnell said a vote should happen shortly.
Here's what McConnell said:
"I've just had an opportunity to speak with President Trump, and he would, I would say to all my colleagues, has indicated that he's prepared to sign the bill. He will also be issuing a national emergency declaration at the same time. And I've indicated to him that I'm going to prepare -- I'm going to support the national emergency declaration. So for all of my colleagues, the President will sign the bill. We'll be voting on it shortly."
2:58 p.m. ET, February 14, 2019
White House is still looking at the spending bill, aide says
A White House official said aides are still reviewing the spending bill.
"One thousand pages filed in the in middle of the night take a little time to go through," the aide said.
2:56 p.m. ET, February 14, 2019
GOP senators want assurances Trump will sign deal
The White House is still vetting the massive spending deal that was released late Wednesday and is trying to get several questions answered, according to several Republican senators and aides.
GOP senators said they would like to get assurances that President Trump will sign the bill if it gets to his desk, possibly later today.
"We'd like to know it's a bill the President is going to sign. Hopefully they will let us know," said Sen. John Thune, the second-ranking GOP leader as he left a Republican conference lunch where the issue was discussed at length. 
Sen. John Kennedy, a Republican from Louisiana, said getting sign off before a vote would "make a big difference."
"Nobody wants to enter into a pointless exercise if the President is going to veto it," Kennedy said. "There are a lot of people, myself included, who would like to know what the President thinks."
Oklahoma Republican Sen. James Lankford said there are about four outstanding issues the White House is questioning. 
"Obviously, the White House is going through it, reading it, the same thing we are," he said. "We just got it at midnight last night. We are just 14 hours into a 1,000 pages." 
"Every time there is a question that comes up, they try to identify why is this in here, what does this mean, how does it affect other parts," Lankford added,
Sen. Ron Johnson, a Republican from Wisconsin, echoed those who thought it would be good to get the President's approval before a vote.
"Waiting to see what the President is thinking," Johnson told CNN. "Doesn't make much sense to support something he's going to veto." 
Meanwhile, senators in both parties wait for a notification for votes on the long-stalled spending package. Even Sen. Richard Shelby, the top Republican in the talks, said he doesn't know when a vote will happen. 
"We hope sometime this afternoon. The leader hasn't told us. The earlier the better," he said.
2:45 p.m. ET, February 14, 2019
Trump aides now say they are less certain he will sign spending bill
President Trump's aides now say they are less certain he will sign a bipartisan spending compromise that doesn't include the money he demanded for a border wall — a major shift from earlier this week when officials indicated privately that he would. 
As Congress prepares to vote on the measure, advisers say Trump has grown increasingly concerned about what's contained in the 1,100-page legislation that was released late Wednesday evening.
As more details about the package have emerged, conservative figures in Trump's orbit have voiced new displeasure at the bill. That includes Fox host Laura Ingraham, who tweeted earlier Thursday Trump should not sign it. The White House had attempted earlier this week to bolster support among Trump's media allies.
White House officials have been digesting the text since early morning, and have briefed the President as they go along. The President tweeted midday he was "reviewing the funding bill with my team."
These sources cautioned that the President has not made a final decision yet about signing the bill, though he will likely have to do so before the votes in the Senate and the House.
12:58 p.m. ET, February 14, 2019
Trump has privately complained that Republicans were outplayed by Democrats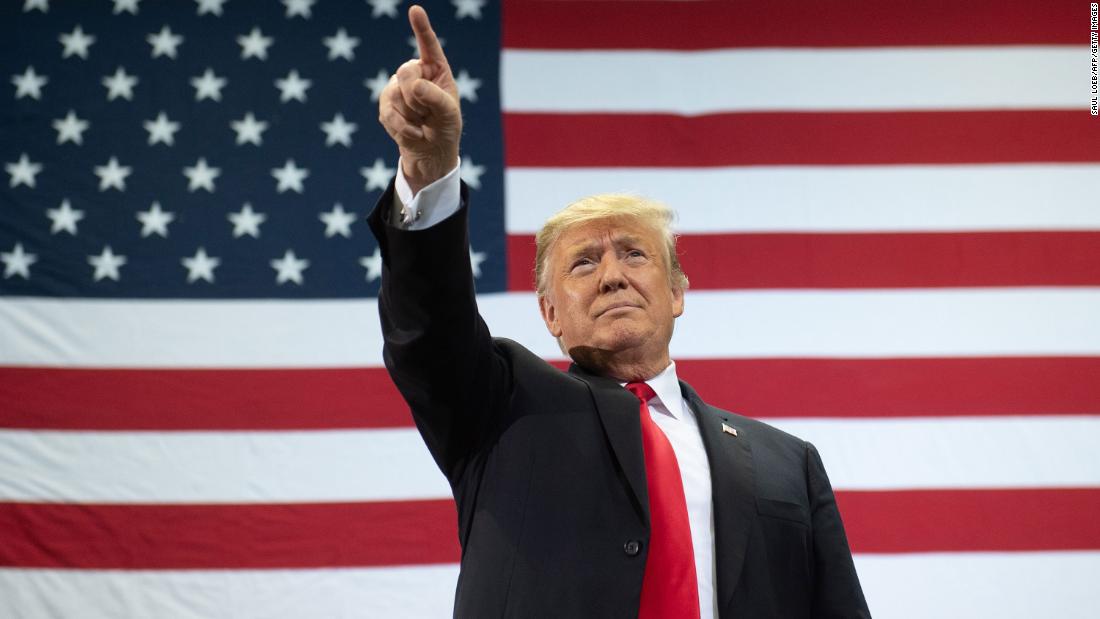 In conversations with allies over the past days, President Trump has griped that Republican negotiators were outplayed by their Democratic counterparts, securing a border funding number far smaller than Trump has spent the last two months demanding.
He has cast their dealmaking efforts as inadequate and wondered why he, an experienced deal maker, wasn't consulted at more regular intervals as the two sides haggled over an agreement. 
To appease him, aides and some Republican lawmakers have cast the smaller figure as a down payment that will eventually lead to new wall construction. 
Initially Trump was distressed when he watched Sean Hannity and other Fox News hosts deride the plan, including as he watched recorded versions of primetime programming during a late night flight home from Texas on Monday. He spent much of the flight phoning allies to seek counsel and bemoan what he viewed as the lackluster negotiating efforts by Republicans. 
Hannity, who the President often calls late at night after his show ends, cut away from his rally in El Paso Monday night to dismiss the breakthrough as a "garbage compromise."
But Hannity's tone had changed markedly by the next night. 
"I'm not happy either," Hannity said Tuesday. "Nobody should be happy. The President has every right to be angry."
The difference in those 24 hours? A slew of phone calls from the White House to the President's allies in the media, framing this as a win for Trump by making two points:
That House Speaker Nancy Pelosi was taking a loss because she said the President would not get more than $1 for his wall.
A pledge that Trump would take executive action to secure further funding for the wall beyond billion dollars included in the agreement.
The President's advisers placed the calls in the hopes Trump's media allies would adopt a more optimistic outlook — and in turn dissuade the President from rejecting the deal and triggering another government shutdown. 
The New York Times first reported on the calls between the White House and Trump's media allies. 
12:37 p.m. ET, February 14, 2019
President Trump is reviewing the bill
President Trump just tweeted that he's looking over the funding bill with his team.
A White House official said aides worked through the night, reviewing the legislative text they received around midnight. The bill is 1,169 pages long.
CNN reported Wednesday morning Trump was telling people he was inclined to sign the measure. House GOP leaders also told their members on Wednesday they expected the President to sign the bill. 
But keep in mind: As everyone should be well aware by now, nothing is final until the President puts pen to paper on the bill.