Partial shutdown likely to continue until after Christmas
9:02 p.m. ET, December 21, 2018
Senate passes bill to ensure furloughed federal workers get back pay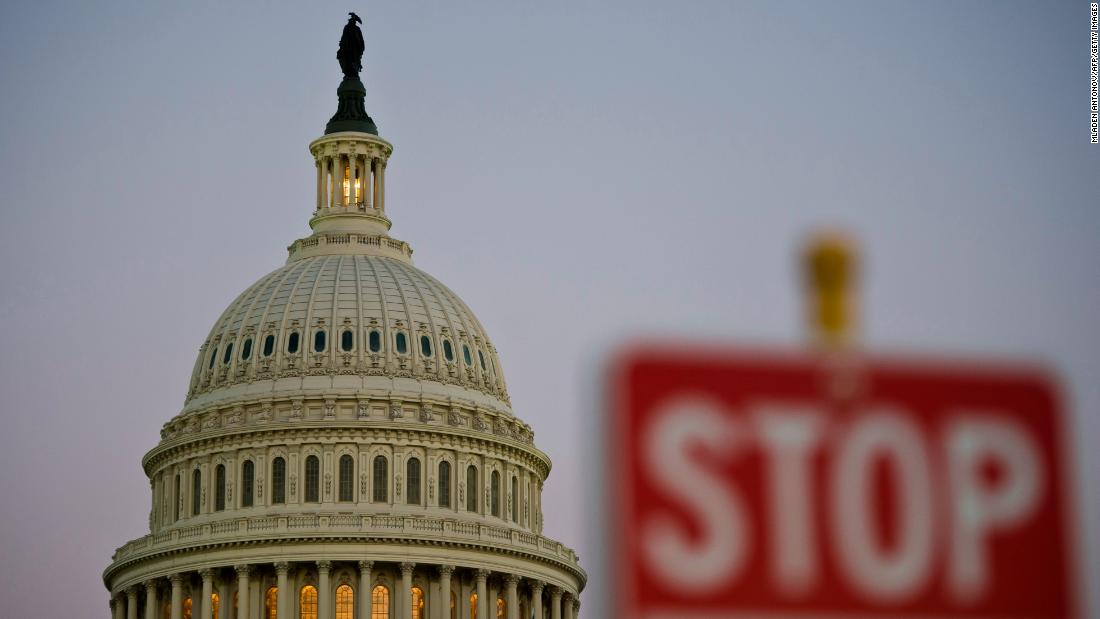 The Senate before they adjourned Friday passed a bill to ensure furloughed federal employees get back pay.
The bill, which passed by unanimous consent, will still need to pass the House.
Sens. Chris Van Hollen and Ben Cardin, who represent Maryland where many DC area federal employees live, introduced the measure.
8:50 p.m. ET, December 21, 2018
Vice President Pence, Mulvaney, Kushner have left the Hill
Vice President Mike Pence, budget director and incoming acting White House chief of staff Mick Mulvaney and White House senior adviser Jared Kushner have all left the Capitol.
They did not answer shouted questions as they departed. They had been on the Hill for five hours.
8:43 p.m. ET, December 21, 2018
White House calls a "lid" for the night
The White House has now called a "lid" for the night, meaning we will not see or hear from the President until tomorrow.
8:35 p.m. ET, December 21, 2018
A partial shutdown will happen at midnight
The government will partially shut down at midnight tonight.
This shutdown would be the first time in 40 years that the government has shuttered three times in a year.
With the House and Senate adjourned, there is no mechanism in place for a vote tonight, even if an 11th-hour deal is reached.
8:16 p.m. ET, December 21, 2018
NOW: The Senate has adjourned for the night
The Senate has now adjourned for the night. They will return at noon tomorrow.
7:48 p.m. ET, December 21, 2018
Mitch McConnell and Paul Ryan have left Capitol Hill for the night
House Speaker Paul Ryan and Senate Majority Leader Mitch McConnell have left the Capitol, apparently for the night.
As McConnell left, he said "constructive talks are underway."
Asked if he would be coming back to participate in the talks, McConnell said:
"As I've said repeatedly, we need Democratic votes and presidential signature." 
7:40 p.m. ET, December 21, 2018
A government shutdown is virtually assured at midnight
While negotiations continue to reach a deal, there is virtually no chance a vote will happen tonight — all but assuring there will be a government shutdown at midnight.
The House has adjourned, and Senate Majority Whip John Cornyn said there will be no vote tonight in the Senate.
Barring any very unexpected change, the third government shutdown of the year will start in four and a half hours.