Partial shutdown likely to continue until after Christmas
2:09 p.m. ET, December 19, 2018
Cornyn says Trump will sign the "clean CR" to keep the government funded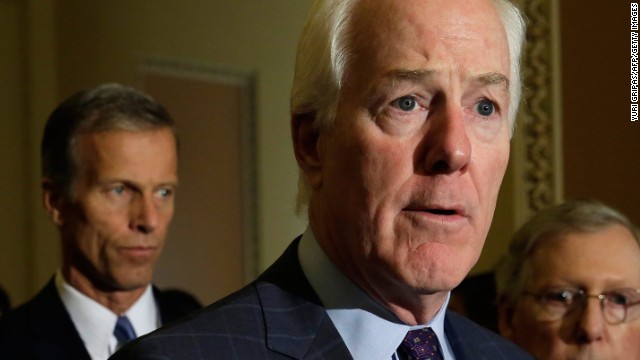 Senate Majority Whip John Cornyn has just emerged from a lunch on Capitol Hill with Vice President Mike Pence and told CNN that President Trump will sign the clean Continuing Resolution to keep the government funded through Feb. 8. 
"He will sign a clean CR," Cornyn told CNN.
1:03 p.m. ET, December 19, 2018
Nancy Pelosi: "We will support this continuing resolution"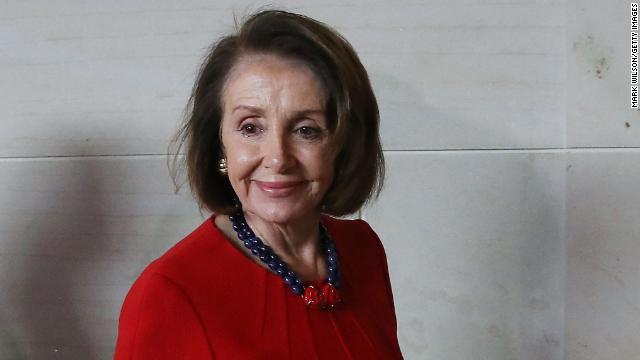 House Democratic Leader Nancy Pelosi just released a statement saying Democrats will support the continuing resolution Senate Majority Leader Mitch McConnell announced earlier today.
The exact timing of the vote in the Senate is unknown, and so is the timing of the vote in the House. 
Here's Pelosi's full statement:
"Democrats offered President Trump a clear path forward to pass six bipartisan appropriations bills along with a one-year continuing resolution for the Homeland Security bill. Democratic and Republican Appropriators have been ready to pass these bills in a bipartisan way, and we are grateful for their leadership to meet the needs of the American people.   
This is a missed opportunity to pass full-year funding bills now. However, Democrats will be ready to fully, responsibly fund our government in January, and we will support this continuing resolution." 
10:26 a.m. ET, December 19, 2018
Mitch McConnell will introduce a resolution to fund the government until Feb. 8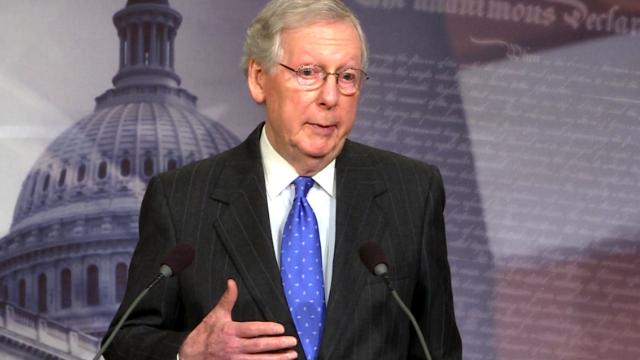 Senate Majority Leader Mitch McConnell just announced he would be introducing a continuing resolution for a vote later today.
The deal would fund the government through Feb. 8.
"We need the government to remain open for the American people," he said on the Senate floor.
"We need to wrap up our work for this year. And I hope that my Democratic friends return ready to join the President, this Senate majority, and the American people in our desire to secure our border." 
8:59 a.m. ET, December 19, 2018
3 things to watch for today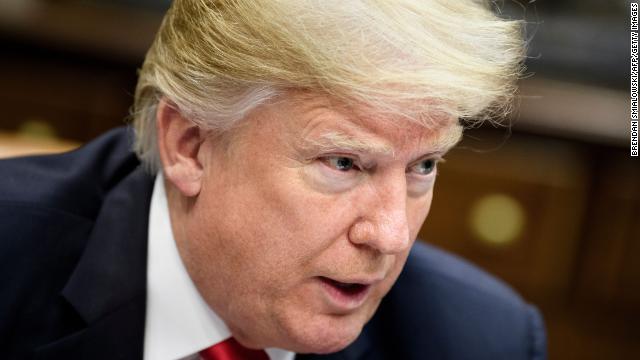 Lawmakers are working on a plan to avoid a partial government shutdown ahead of the Friday deadline.
Here are three key things to watch today:
Senate Republicans should announce their next steps on government funding.
President Trump could respond to those next steps. 
The House (finally) returns to Washington tonight. That will be the first opportunity to get a sense of how they'll cobble the votes together for a short-term bill. 
All eyes will soon shift to the House to see how its lawmakers react to a stop-gap measure. Democrats have signaled they'll back the measure, but in what will be one of, if not the, final votes of the House Republican majority, it would only be natural that a spending bill would create one more final major vote counting drama. 
8:09 a.m. ET, December 19, 2018
There are 3 days until a possible shutdown. Here's where things stand now.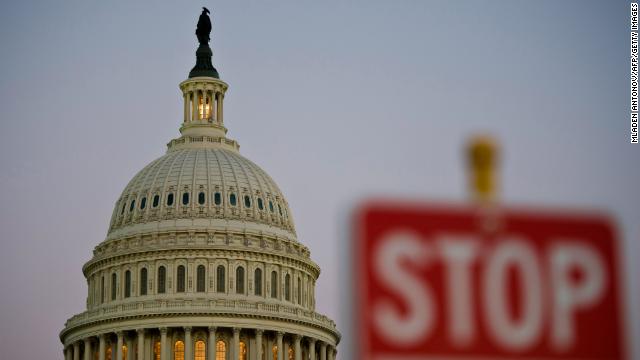 After days of zero movement, things are coming together for a short-term government spending resolution process that could start as soon as today.
The plan: Senate Republicans have drafted a stop-gap funding bill which would fund the 25 percent of the government that runs out of money on Dec. 21. The new shut down deadline would be Feb. 8, sources say.
Where Democrats stand: Senate Democrats are prepared to back the proposal, which could ostensibly move through the Senate as soon as Wednesday, sources say. 
Where the President stands: There's one obvious potential problem — President Trump hasn't publicly signed off on a stop-gap plan that doesn't give him any semblance of the $5 billion wall request. 
Senate GOP aides were comfortable he'd be on board with the proposal. It is more or less the only game in town, and the President has been advised repeatedly that a shutdown, particularly given his planned departure for Mar-a-Lago at the end of this week, would be a PR battle he simply could not, and would not, win. 
The bottom line: All that said, when it comes to spending bills, nothing's a done deal 'til the President puts his signature on the bill. 
4:46 p.m. ET, December 18, 2018
Republican senator says short-term deal needed to avoid shutdown
Republican Sen. Richard Shelby, the chairman of the Senate Appropriations Committee, emerged from lunch suggesting Congress will likely need to pass a short-term deal to avoid a shutdown.
"Looking toward that," the Alabama lawmaker said, but added that they haven't final decision
 Shelby said he didn't know if President Trump would sign the short-term deal.
3:53 p.m. ET, December 18, 2018
Mitch McConnell in talks with White House on government funding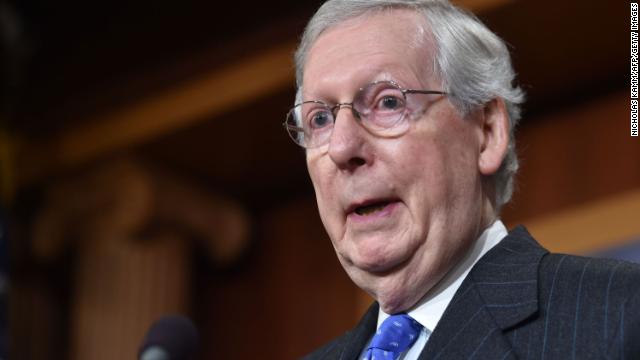 Senate Majority Leader Mitch McConnell said he is now in consultation with the White House "about the way forward" on government funding.
McConnell said he will have more to say about this later Tuesday, but he needs to know what President Trump will sign.
Asked if he was sure a shutdown could be avoided, he said, "Yes, I'm sure."
Where things stand: Multiple people involved in this process said a short-term measure is really the only play at this point. They're just waiting for the White House to sign off on it.
3:19 p.m. ET, December 18, 2018
Trump: "It's too early to tell" if there will be a partial shutdown
President Trump took one question after his school safely roundtable on Tuesday, saying briefly that it's too early to say whether there will be a partial government shutdown at the end of this week.
 "We'll see what happens, it's too early to tell — we need border security," he said.
2:38 p.m. ET, December 18, 2018
Democrats throw cold water on Trump's proposal to avoid shutdown
Democrats are throwing cold water on the Republican proposal to avoid a shutdown by including a so-called border security "slush fund" for President Trump.
The "proposal includes (a) $1 billion slush fund for Trump's immigration priorities. Not going to fly with Democrats," a senior Democratic aide told CNN.
House Minority Leader Nancy Pelosi, speaking to reporters following a meeting in Senate Majority Leader Chuck Schumer's office, described the offer as "unacceptable."
"What the slush fund could do is more of the same," she added.
Pelosi argued the White House has "backed off" the wall in a sense of terminology and said the administration would need a Congressional blessing for most reprogramming of funds.
Asked about the state of the shutdown, Montana Sen. Jon Tester, speaking to reporters this afternoon, said, "We still don't have a plan."