Partial shutdown likely to continue until after Christmas
11:41 a.m. ET, December 21, 2018
Chuck Schumer reminds Trump: "You own the shutdown — your own words"
The clock is ticking as we get closer and closer to a government shutdown.
Just before Senate Republicans meet with President Donald Trump at the White House, Senate Minority Leader Chuck Schumer posted a blistering message to Twitter, directed at the President.
"You own the shutdown," he tweeted, including the hashtag #TrumpShutdown.
How we got here: Last week, in a meeting with Schumer and House Democratic Leader Nancy Pelosi, Trump preemptively accepted ownership of a then-merely possible shutdown, telling the Democrats he would be "proud" to shut down the government over border security.
But now, the President is trying to turn the tables. Earlier today, Trump tweeted that it's the Democrats who will own the shutdown, not him.
11:21 a.m. ET, December 21, 2018
Robert Mueller's team, "exempt" from a partial government shutdown, will keep working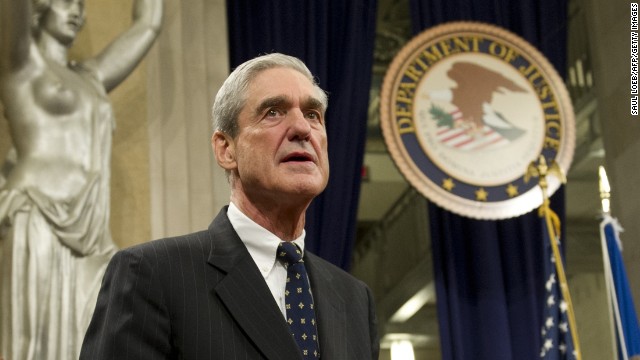 The Justice Department is one of several government entities that would be affected by a partial government shutdown, but not everyone is expected to pack their bags and go home.
While the Justice Department oversees special counsel Robert Mueller's investigation into Russian interference in the 2016 election, Mueller's office will be able to continue working even if there is a partial government shutdown. 
"All employees with the Special Counsel's Office are considered exempt and will continue their operations in the case of a lapse in appropriations," Special Counsel's office spokesman Peter Carr told CNN in late November.
The office "is funded from a permanent indefinite appropriation and would be unaffected in the event of a shutdown," a Justice Department spokesperson added. "The appropriation bills before Congress do not impact" the special counsel's office.
11:08 a.m. ET, December 21, 2018
As the shutdown looms, Trump is signing a criminal justice reform bill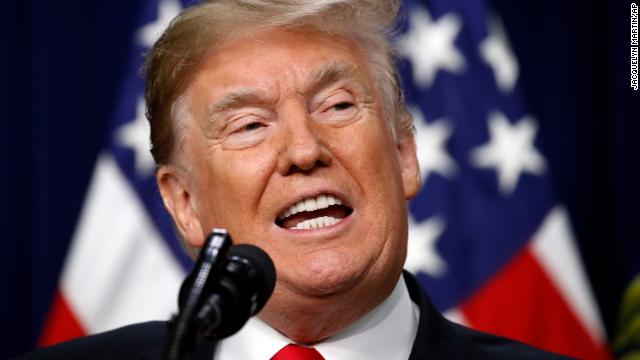 Any minute now, President Trump is expected to sign the First Step Act on criminal justice reform at the White House.
Earlier today, Trump and Senate Republicans met at the White House to discuss the looming partial government shutdown.
We're not sure exactly who was at that meeting, but these are the lawmakers expected to attend the signing:
Sen. John Cornyn
Sen. Chuck Grassley
See Dick Durbin
Sen. Mike Lee
Sen. Ted Cruz
Sen. Cory Booker
Rep. Hakem Jeffries
Rep. Doug Collins
10:49 a.m. ET, December 21, 2018
The Grand Canyon will stay open if there is a shutdown
Visitors with holiday plans to visit the Grand Canyon will not have their hopes dashed in the event of a government shutdown, according to a statement from Arizona Gov. Doug Ducey:
"Regardless of what happens in Washington, the Grand Canyon will not close on our watch. Arizona knows how to work together. We have a plan in place and we're ready to go. If you have plans to visit the Grand Canyon over the weekend, keep 'em. The Grand Canyon will remain open."
10:43 a.m. ET, December 21, 2018
Lawmakers say they'll go home for the holidays — even if there's a shutdown
If lawmakers can't reach a deal by midnight, parts of the government will shut down.
So what happens after that? Should the government shut down, most lawmakers who have spoken to CNN say they plan to go home for the holidays. They'll just be prepared to come back if any kind of compromise is reached.
But, that's problematic.
First, that they don't see a quick resolution to this fight. President Trump has dug in. And the bill doesn't have majority support in the Senate.
Also, things often get resolved because lawmakers are bored and tired of staying in town. That ultimately helps lead to a compromises during impasses. 
10:39 a.m. ET, December 21, 2018
Some GOP senators can't get into the White House for their meeting with Trump
As Senate Republicans head to the White House for a meeting with President Trump, a source, who asked not to be identified, tells CNN that "things are so chaotic at the White House that some Republican senators can't get in because Secret Service didn't even have time to clear them (or the staff who is driving them there!)"
11:57 a.m. ET, December 21, 2018
Trump wants to use the nuclear option. This GOP senator says he won't support it.
President Trump is pushing Senate Majority Leader Mitch McConnell to use to so-called "nuclear option" and eliminate the 60-vote threshold needed to move forward on legislation.
Some Republican senators, such as Montana's Sen. Steve Daines, have been supportive of doing so.
Others Republicans, like outgoing Sen. Jeff Flake, are vocally opposed to it:
But remember: Despite President Trump's calls for the nuclear option, as long as McConnell is Senate majority leader, it will never happen.
He's explicitly said more than a dozen times on the record that he won't.
McConnell also doesn't even have the votes in his caucus, as a number of his members are opposed to the nuclear option.
9:50 a.m. ET, December 21, 2018
Trump has invited Senate Republicans to the White House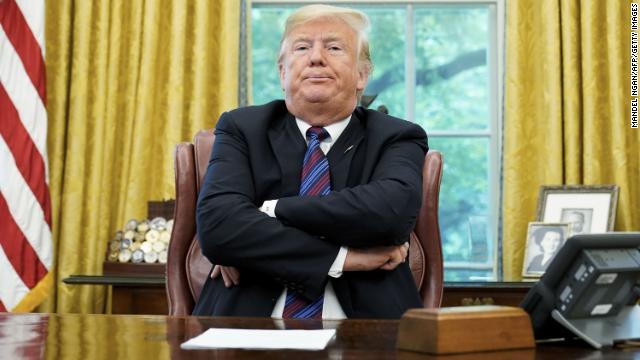 President Trump has invited Senate Republicans to the White House, Sarah Sanders confirms to CNN. 
The meeting, which Sanders said will focus on "the Funding Bill and the importance of Border Security," is set for 10:30 a.m. ET.
Senate Majority Leader Mitch McConnell will attend.
9:37 a.m. ET, December 21, 2018
This is how things will play out in the Senate today
The House last night passed a spending bill that includes $5 billion for President Trump's border wall. It's now heading to the Senate, ahead of tonight's midnight shutdown deadline.
Before going any further, understand the baseline here: the House-passed bill is dead in the U.S. Senate. It needs 60 votes to pass and it will fall well short of that. It's a matter of when that happens, not if. 
All that said, here's the process today: 
Senate Majority Leader will schedule a vote to begin debate on the House-passed bill shortly after the Senate gavels in at noon.
He would only need a simply majority to take the bill up, which in normal times he could get with GOP votes alone. But these are not normal times and a number of GOP senators have said they won't be returning for these votes. So the House-passed bill could die then and there. 
If McConnell can get the simple majority to move onto the measure, he would then need 60 votes to cut off debate and move any further. He does not have 60 votes.
So the measure dies then. 
Again, it's not a matter of if the House-passed bill will die in the Senate. It's a matter of when. 
What happens after that? 
Well, President Trump has a pretty good read on things, per his Twitter account: