2020 first-quarter fundraising totals released
5:41 p.m. ET, April 15, 2019
John Hickenlooper's $2 million haul puts him in the back of the 2020 Democratic field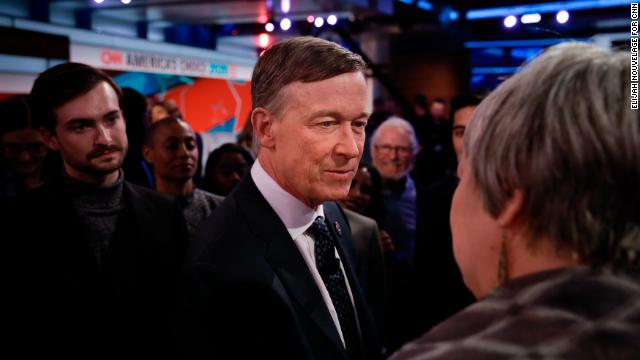 Former Colorado Gov. John Hickenlooper raised $2 million during the first four weeks of his bid for the Democratic presidential nomination, according to new filings.
Hickenlooper's total puts him well behind the top fundraising tier and highlights the difficulty that even experienced political figures are having in breaking through the crowd of Democrats scrambling for their party's nod in 2020.
In a news release, Hickenlooper's campaign touted its small donors, saying that 85% of donations came in amounts smaller than $200. About half came from outside his home state.
The former Colorado governor has about $1.3 million remaining in the bank, a tiny fraction of the $28 million war chest previously announced by the field's fundraising leader, Vermont Sen. Bernie Sanders.
His total includes some money that he only can tap for the general election. His news release said he did not actively solicit those donations, and about 97% of his money can be used for the primary.
5:20 p.m. ET, April 15, 2019
Author Marianne Williamson raised $1.5 million in presidential bid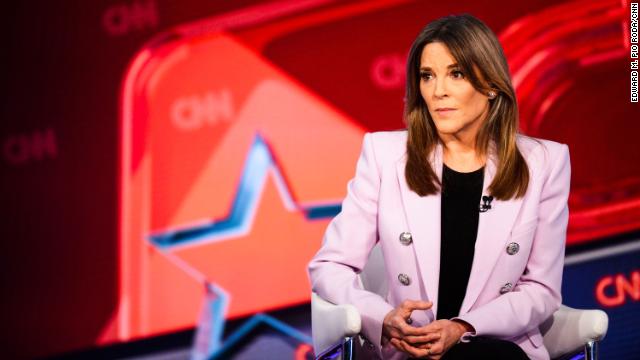 Marianne Williamson raised a little more than $1.5 million during the first quarter of the 2020 presidential campaign, according to a Monday afternoon news release from the campaign.
Williamson, an author and activist, trails behind many of the other Democratic presidential candidates in fundraising, but she outraised a better-known figure in politics, Julián Castro. Castro, a former San Antonio mayor and member of President Barack Obama's Cabinet, announced earlier Monday that he had raised $1.1 million.
Williamson appears not have met an important target: attracting donations from 65,000 unique donors to merit a spot on the early debate stage. Her campaign said 46,663 donors contributed during the first quarter.
The Democratic National Committee has established fundraising and polling requirements for candidates to participate in the first two debates over the summer.
The campaign said Williamson had nearly $550,000 remaining in the bank.
4:41 p.m. ET, April 15, 2019
Washington Gov. Jay Inslee announces $2.25 million haul
Washington Gov. Jay Inslee announced that he raised $2.25 million for his 2020 presidential campaign in the first quarter of 2019, following his March 1 entry to the race.
The campaign said that 75% of their contributions were $25 or below and 95% of donations were $100 or less, but declined to provide the average contribution size or a cash on hand figure. Those details will be available when Inslee's complete filing is released later Monday. Inslee's campaign also said the first quarter fundraising included about $1.97 million for the primary election funding and more than $285,000 for the general election.
The campaign has not yet received donations from 65,000 unique donors -- one of the thresholds set by the Democratic National Committee for qualifying the first two primary debates this summer -- but did say that they had received donations from at least 200 individuals in all 50 states, the other half of the financial requirement for debate qualification.
"This first-month fundraising shows strong grassroots momentum for Gov. Inslee's message of defeating climate change," said Aisling Kerins, Inslee's campaign manager. "Jay Inslee is the only 2020 candidate who will make climate change the top priority. That clear message allowed Gov. Inslee's upstart campaign to raise money at a faster clip than many better-known candidates."
3:35 p.m. ET, April 15, 2019
Julian Castro trails much of 2020 field with $1.1 million haul
Julian Castro raised just $1.1 million for his presidential bid during the first quarter of the year, the Texas Democrat's campaign said Monday – putting him near the back of the fundraising pack.
Castro, a former House and Urban Development secretary in the Obama administration, also appears seems to be faltering in meeting one key threshold to qualify for the summer's debate stage. His campaign said he's received contributions from 50,000 unique donors.
The Democratic National Committee has made attracting at least 65,000 donors from at least 20 states one criterion for joining the first two presidential debates. Candidates also can qualify by earning at least 1% in several public polls of Democratic voters.
Castro's announcement of his fundraising total attempted to put the best-possible spin on a disappointing number. His aides touted a "roughly $2 million" haul – a total achieved only by adding in dollars he raised in the final weeks of 2018 and, according to Castro's aides, more than half a million raised so far in April. Most candidates are reporting their January-to-March fundraising ahead of a midnight deadline to file their reports with the Federal Election Commission.
"We're just getting started and are rapidly building momentum," Castro's campaign manager Maya Rupert said in a statement."We met our internal goals for the first quarter, and in the first two weeks of April have smashed our fundraising goal for the month."
Castro's first-quarter haul lands him behind the $1.7 million collected by businessman Andrew Yang in the Democratic field.
3:42 p.m. ET, April 15, 2019
Wayne Messam raised nearly $84,000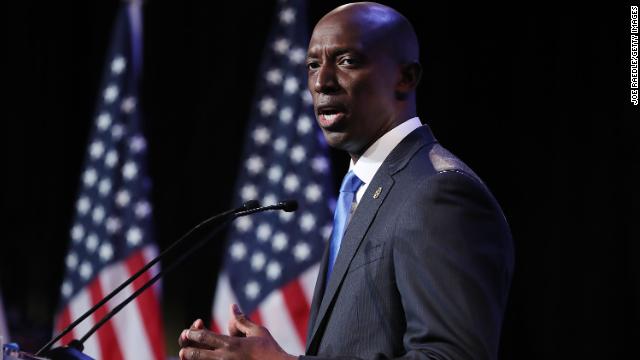 Wayne Messam a little-known mayor of Miramar, Florida, who announced his presidential campaign in late last month, raised nearly $84,000 in the opening days of his campaign, a newly filed report shows. 
Messam's announcement came just days before the end of the fundraising quarter, so he didn't have much time to raise campaign money. 
But his haul demonstrates how hard it will be for some candidates to break out in a crowded Democratic field of nearly 20 contenders.
Better-known candidates, such as Vermont Sen. Bernie Sanders and former Texas congressman Beto O'Rourke, raised roughly $6 million apiece in the opening days of their presidential bids.
2:44 p.m. ET, April 15, 2019
Seth Moulton raised $255K in first quarter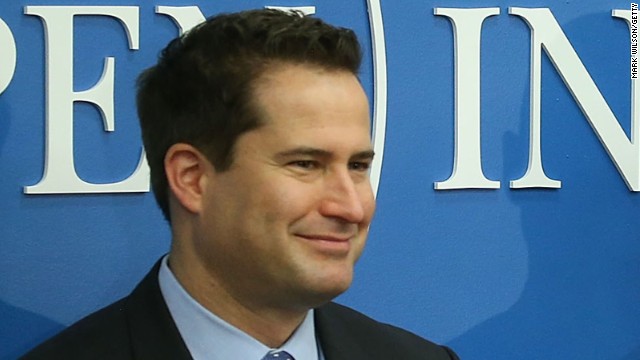 Rep. Seth Moulton, a Massachusetts Democrat whom advisers say is inching closer to a 2020 presidential run, raised $255,017 in the first quarter, and ended the period with $722,801 in his House campaign account. That's money he'll be able to transfer to a presidential campaign account, should he get into the race -- though it's significantly less seed money than some of Moulton's potential rivals from the Senate brought to the race, like Elizabeth Warren ($11 million), Kirsten Gillibrand ($10 million) and Bernie Sanders ($9 million).
Moulton has signaled that he may soon join the large and growing field of Democrats running for the presidency in 2020. An adviser to the congressman, who requested anonymity to speak frankly, said the Democrat has moved closer to a bid in recent weeks and will decide on running by the end of April. The Massachusetts Democrat has begun reaching out to potential donors who could back a longshot 2020 bid, the source said.
So far this year, Moulton has made trips to South Carolina, North Carolina and New Hampshire, all of which are key states in the upcoming Democratic primary.
11:40 a.m. ET, April 15, 2019
James Murdoch, Mandy Moore among Pete Buttigieg donors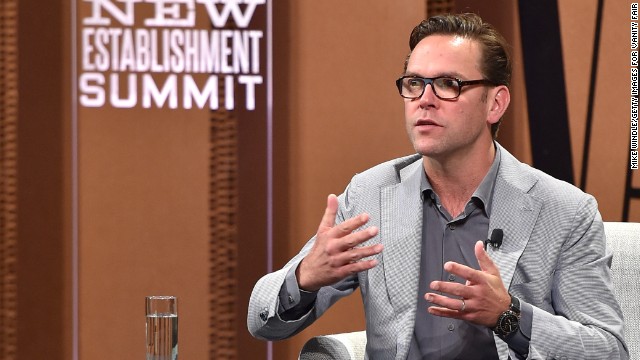 James Murdoch, the son of conservative media mogul Rupert Murdoch, donated $2,800 to Democrat Pete Buttigieg's presidential campaign, a newly filed report shows.
Murdoch's contribution on March 12 underscores the attention Buttigieg's come-from-behind presidential campaign is drawing from big-name figures from the worlds of media, finance and the arts.
The Federal Election Commission filing is sprinkled with other bold-faced names who donated to Buttigieg in the first months of his campaign. They include:
Actors Mandy Moore and Ryan Reynolds
Susan Rice, who served as President Obama's national security adviser
Mel Heifetz, a philanthropist and prominent gay-rights activist
Agnes Gund, one of the country's best-known arts patrons
Dan Tierney, the president of the investment firm Wicklow Capital.
The Murdoch empire includes some of the nation's most influential conservative outlets, including Fox News.
However, James Murdoch, viewed as more politically moderate than his father, struck out on his own last year and has founded an investment firm, Lupa Systems.
11:04 a.m. ET, April 15, 2019
Who has the most cash on hand so far?
Reports will roll in throughout the day. But based on early numbers from Democratic candidates, the cash on hand picture now looks like this:
Vermont Sen. Bernie Sanders, $28 million
Massachusetts Sen. Elizabeth Warren, $11.2 million
Former Maryland congressman John Delaney, $10.6 million
New York Sen. Kirsten Gillibrand, $10.2 million
Minnesota Sen. Amy Klobuchar, $7 million
South Bend, Indiana Mayor Pete Buttigieg, $6.4 million
New Jersey Sen. Cory Booker, $6.1 million
11:03 a.m. ET, April 15, 2019
Pete Buttigieg marshals money, starts April with $6.4 million remaining in the bank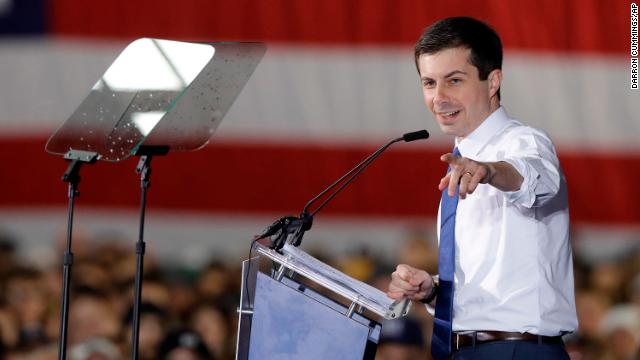 South Bend, Indiana, Mayor Pete Buttigieg formally kicked off his presidential campaign Sunday in his hometown, but he began raising money for his exploratory committee back in January.
His first-quarter report landed Monday morning with the Federal Election Commission and confirms that Buttigieg, who was a little-known figure before last month, had a better-than-expected fundraising performance. He raised just shy of $7.1 million and spent a little more than $685,000 -- showing he is conserving his resources for the long primary battle ahead.
Nearly two-thirds of his money -- 64% -- came from donors who contribute in amounts of $200 or less, giving him a pool of people who can donate repeatedly without hitting contribution limits.
He started April with $6.4 million remaining in the bank -- a number that puts him ahead of New Jersey Sen. Cory Booker, who previously announced having $6.1 million still available.