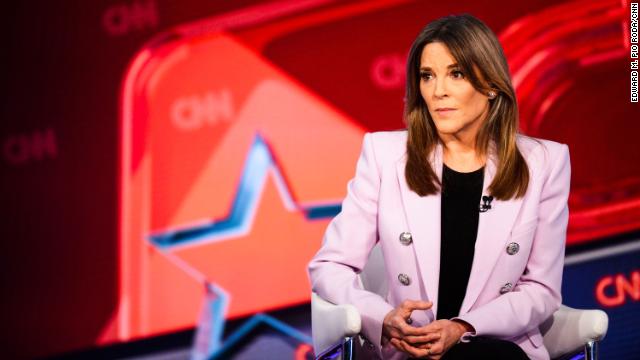 Marianne Williamson raised a little more than $1.5 million during the first quarter of the 2020 presidential campaign, according to a Monday afternoon news release from the campaign.
Williamson, an author and activist, trails behind many of the other Democratic presidential candidates in fundraising, but she outraised a better-known figure in politics, Julián Castro. Castro, a former San Antonio mayor and member of President Barack Obama's Cabinet, announced earlier Monday that he had raised $1.1 million.
Williamson appears not have met an important target: attracting donations from 65,000 unique donors to merit a spot on the early debate stage. Her campaign said 46,663 donors contributed during the first quarter.
The Democratic National Committee has established fundraising and polling requirements for candidates to participate in the first two debates over the summer.
The campaign said Williamson had nearly $550,000 remaining in the bank.