Democrats hit the campaign trail across the US this weekend
2:07 p.m. ET, February 10, 2019
Minnesotans endure cold temps and snow at Klobuchar event 
At an outdoor event on Boom Island Park in Minneapolis, Minnesota, Sen. Amy Klobuchar is expected to announce her 2020 presidential bid in front of a crowd of supporters who have gathered in 13-degree weather.
With a thick layer of snow on the ground at the park, snow blowers are out, and volunteers are frantically working to clear walkways for people.
The skyline of Minneapolis is barely visible behind the stage that is set up and the banks of the freezing Mississippi River – expected to be central to Klobuchar's speech – are covered in snow.
It is expected to be snowing and 15 degrees when the senator takes the stage at 3 p.m. ET.
A Klobuchar aide says that they prepared for this by building warming tents for attendees, volunteers and the press.
Event organizers ordered 100 gallons of hot cocoa and 100 gallons of apple cider. As people entered the park, volunteers handed out two things: Small American flags and packs of Little Hotties hand warmers.
Most attendees are unphased by the weather – and, in fact, give Klobuchar credit for announcing outside in February. 
"It just truly represents Minnesota," said Renee Anderson, a 22-year-old from Bloomington. "If somebody doesn't want to come to an event that is outside in Minnesota, do they really live here? Are they really excited?" 
Scott Herzog, a 50-year-old manufacturer from West St. Paul said the same as he stood in front of the stage two hours before the event starts: "This is true Minnesota: Snow and Amy Klobuchar."
From CNN's Dan Merica
1:05 p.m. ET, February 10, 2019
Warren predicts Trump 'may not even be a free person' by 2020 election
Democratic Sen. Elizabeth Warren on Sunday predicted that President Donald Trump may be in jail by Election Day in 2020.
Warren, who officially launched her presidential campaign on Saturday, made the comment at an event in Cedar Rapids, Iowa, telling voters that "By the time we get to 2020, Donald Trump may not even be President."
"In fact, he may not even be a free person," she said.
The moment marked a notable shift in tone for Warren, who has been reticent to directly take on Trump by name since she announced her exploratory campaign committee on New Year's Eve.
Lamenting that the country is in a "dangerous moment," Warren, who represents Massachusetts, said "what happens in 2020 is going to determine the direction of our nation, the direction of our people."
She added about Trump: "Every day, there's a racist tweet, a hateful tweet, something really dark and ugly. And what are we, as candidates, as activists, the press, going to do about it? Are we going to let him use those to divide us?"
From CNN's MJ Lee
12:25 p.m. ET, February 10, 2019
Will Bernie run again in 2020? The decision could come soon
From this week's "Inside Politics" forecast:
Sen. Elizabeth Warren is the latest Democrat to throw her hat into the ring and her colleague, Sen. Amy Klobuchar, is close to announcing her own decision.
One name we're still waiting on: their Senate colleague, Bernie Sanders.
"He really has the power to reshape the field," Time's Molly Ball said. "This candidate who took everybody by surprise in 2016 has really held onto a large part of his following."
The problem, Ball said, is all the other candidates who are following Sanders' progressive playbook.
"So many candidates are running to the left, embracing free college, embracing Medicare for all, and embracing themes of economic inequality."
Ball said a decision on whether to run is likely imminent. "He's really looking at whether a lane remains for him in such a crowded field."
12:15 p.m. ET, February 10, 2019
Pete Buttigieg thinks Trump's attacks on socialism are outdated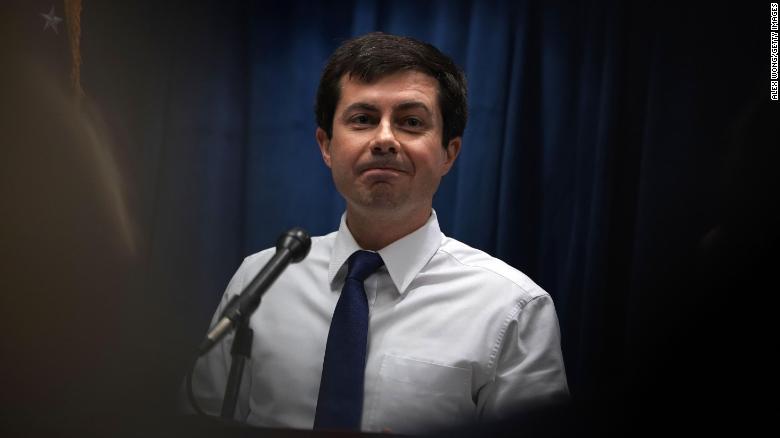 President Donald Trump invoked long-held taboos about socialism in the United States in his recent State of the Union address.
Pete Buttigieg, mayor of South Bend, Indiana, and a potential 2020 presidential contender, suggested those ideas are outdated. (If elected, Buttigieg would be the nation's first openly gay president and the youngest person ever to hold the office.)
On CNN's "State of the Union" Sunday, Jake Tapper asked Buttigieg about whether Trump's words could be used as an effective attack against Democrats. Here's what Buttigieg said.
I think he's clinging to a rhetorical strategy that was very powerful when he was coming of age 50 years ago, but it's just a little bit different right now. 
I know, if you grew up during that Cold War period, then you saw a time in politics when the word socialism could be used to end an argument. Today, I think a word like that is the beginning of a debate, not the end of the debate. 
Look, America is committed to democracy, and we're essentially a market-based economy. But you can't -- you can no longer simply kill off a line of discussion about a policy by saying that it's socialist. If someone my age or younger is weighing a policy idea, and somebody comes along and says, you can't do that, it's socialist, I think our answer is going to be, OK, is it a good idea or is it not? 
Buttigieg recalled how the word "socialist" was used to characterize the Affordable Care Act. The law now registers high approval ratings.
"So, I think the word has mostly lost its meaning. And it's certainly lost its ability to be used as a kill switch on debate," Buttigieg said.
10:55 a.m. ET, February 10, 2019
Rep. Liz Cheney: Warren's Native American heritage claim made her a 'laughingstock'
Wyoming Republican Rep. Liz Cheney said Sunday that Democratic Sen. Elizabeth Warren's repeated claim that she has Native American heritage has made her a "laughingstock."
"I have concerns about somebody like Elizabeth Warren pretending to be a Native American. The notion that anybody of any party would pretend that they were a member of a tribe or would pretend that they were Native American and would do it as she seems to have done it in order to get benefits, that is in my view the disgrace," Cheney told CNN's Jake Tapper on "State of the Union." 
"And so I think, you know, she's made herself a laughingstock. I wonder whether or not anybody around her is saying 'you know, it's time to say this just isn't going to work,'" she said. 
Cheney also suggested that the recent revelation by the Washington Post that Warren wrote in 1986 that her race was "American Indian" in a Texas state bar registration card could be grounds for disbarment. 
"If you misrepresent yourself on your application to the bar, I'd say it probably is grounds for disbarment. So she -- she's made herself a laughingstock," she said, adding that "it's clear that, you know, she's somebody who can't be trusted.
11:39 a.m. ET, February 10, 2019
Gillibrand preaches at North Charleston church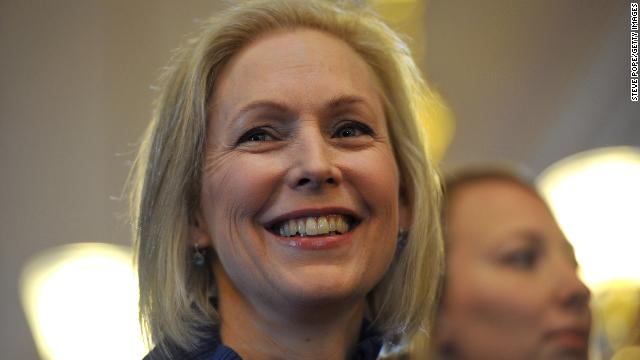 Democratic Sen. Kirsten Gillibrand tried her hand at preaching while addressing a congregation in North Charleston, calling upon the Bible verse Ephesians 6:11 to relay her message.
"In these times of darkness, and anxiety and fear and stress, we look to our life preserver—our good book. And the one passage I want to leave you with, is the armor of God. It says finally be strong in the Lord and in his mighty power. How mighty is his power? It is so powerful the flaming arrows of the evil one cannot penetrate you. The evil powers can come, you put on the armor of God so that you may stand. You may stand your ground. and what are you standing against? You are standing against the authorities, the rulers of this dark world."
Gillibrand spoke for about 3 minutes to the Mount Moriah Baptist Church, revving up the crowd and drawing audible "yes Lord" and "Preach" from the predominately black congregation.                                                                                                          
"And in this time, we are in this country, I feel called as we all feel called, and feel we are in an ester moment where we have to do what is being asked of us at a time such as this. This is our time our time to do what is being called upon us, and because God is the source of our strength, I look to the good book."
The full service lasted nearly two hours, and throughout Gillibrand stood up to greet people and raise her hands in prayer. She thanked the congregation of approximately 900 people for welcoming her into their place of worship.
She'll attended a second service at another North Charleston Church, Charity Missionary Baptist, to round out her first trip to South Carolina.
11:38 a.m. ET, February 10, 2019
Klobuchar is expected to join crowded field of 2020 Democrats today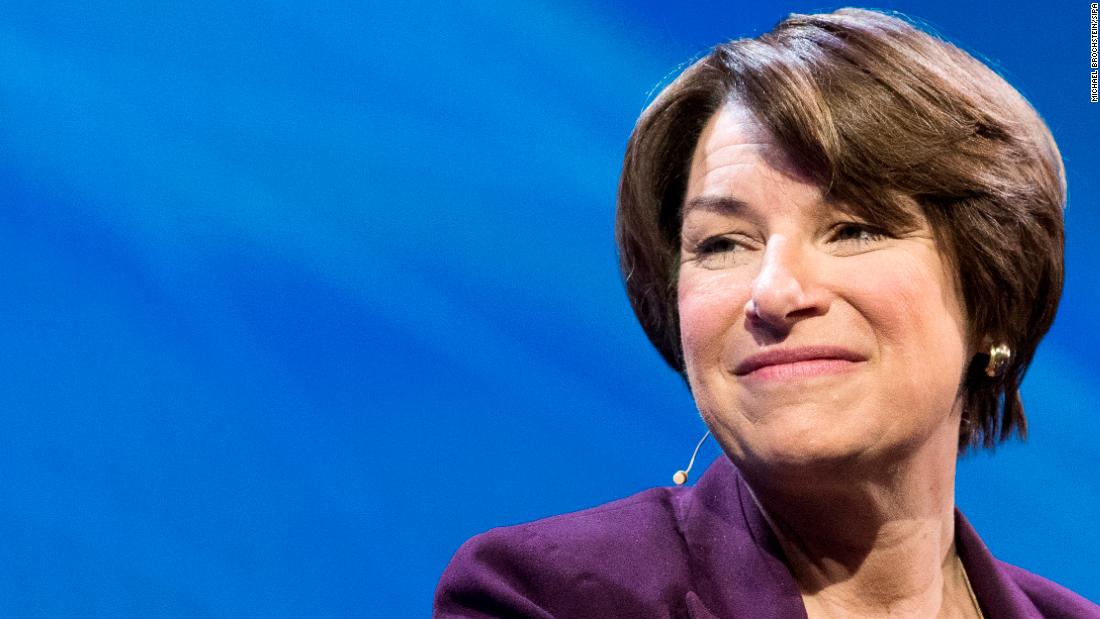 Democratic Sen. Amy Klobuchar is expected to announce a presidential bid on Sunday, people close to her tell CNN, vaulting the three-term senator from Minnesota into the crowded field of Democrats angling to take on Trump in 2020.
Klobuchar is expected to make the announcement at an outdoor event on Boom Island, a park that juts into the Mississippi River in Minneapolis. (The projected high on Sunday is 18 degrees.) The 58-year old senator will highlight her working-class roots and bipartisan appeal in her speech, the sources close to her said, leaning on the fact that she has won widespread appeal in Minnesota, a state that nearly went for President Donald Trump in 2016.
"The people from the Heartland believe in hard work, telling it like it is, and getting things done," Klobuchar says in the invite to her event. "That's true in Minnesota where I grew up, and that's true across the border in Iowa. We have a lot to get done in the days, weeks, and months ahead."
Read more here.