Silicon Valley execs faced Capitol Hill grilling
Penelope Patsuris, Elana Zak
Updated
2:51 p.m. ET, September 5, 2018
2:51 p.m. ET, September 5, 2018
CNN's live coverage has ended. Go here or scroll through the posts below to read about today's hearing.
1:17 p.m. ET, September 5, 2018
Department of Justice statement could spell more trouble for social media giants
From CNN's Donie O'Sullivan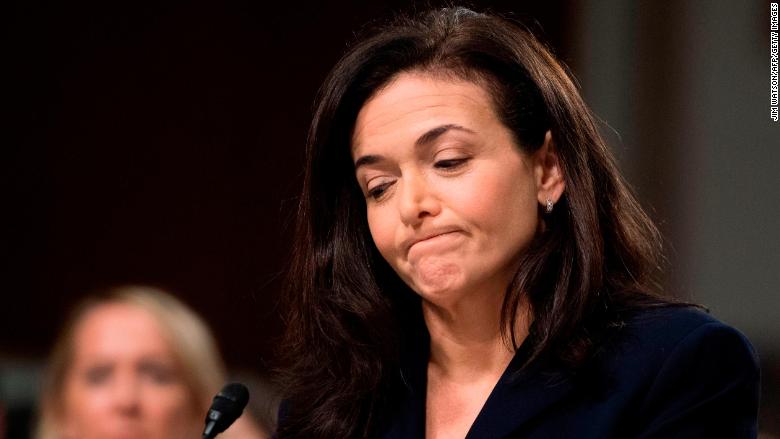 Just as Sheryl Sandberg and Jack Dorsey were catching their breath after spending the morning testifying, the Department of Justice signaled there may be more headaches afoot for the social media giants. The DOJ released the following statement soon after the conclusion of the hearing.
"We listened to today's Senate Select Committee on Intelligence hearing on Foreign Influence Operations' Use of Social Media Platforms closely. The Attorney General has convened a meeting with a number of state attorneys general this month to discuss a growing concern that these companies may be hurting competition and intentionally stifling the free exchange of ideas on their platforms."
The comments come just a week after President Trump lashed out at the social media companies.
12:44 p.m. ET, September 5, 2018
That's a relief: These senators seem to get how Facebook works
From CNN's Donie O'Sullivan
Senator Kamala Harris had some rather confusing questions at Wednesday's hearing, suggesting she isn't exactly well-versed as to how Facebook advertising works. But overall, senators on this committee appear to have a much better grasp on the issues than their colleagues who questioned Mark Zuckerberg in April.
After those hearings, many lawmakers were mocked online for their apparent lack of understanding of how social media works. (See: Senate fails its Zuckerberg test)
It makes sense, since the Senate Intelligence committee has, for more than a year, been leading the congressional investigation into the use of social media platforms by Russians to influence the 2016 U.S. presidential election.
11:57 a.m. ET, September 5, 2018
An emerging form of disinformation: Deepfakes
Senators are asking Dorsey and Sandberg about "deepfakes," and if big tech is ready for this emerging threat.
Deepfakes are doctored videos that will eventually fool even the sharpest eyes. CNN's Sara O'Brien recently reported on them, and what companies like Facebook and Twitter are doing to get ready for them.
Deepfakes could pose a greater threat than the fake news and Photoshopped memes that littered the 2016 presidential election because they can be hard to spot and because people are -- for now -- inclined to believe that video is real. But it's not just about individual videos that will spread misinformation: it's also the possibility that videos like these will convince people that they simply can't trust anything they read, hear or see unless it supports the opinions they already hold.
Experts say fake videos that will be all but impossible to identify as such are as little as 12 months away.
11:52 a.m. ET, September 5, 2018
Twitter shares fall 5%
From CNN's Matt Egan
Its stock is down about 5.4% as CEO Jack Dorsey was grilled by lawmakers about the company's efforts to combat foreign influence in elections. The sell-off briefly made Twitter (TWTR) the day's worst performer in the S&P 500.
Dorsey admitted that Twitter "hasn't done enough" in the past to promote user transparency. However, he said the company has significantly accelerated efforts to challenge suspected bots.
Gene Munster, managing partner of Loup Ventures, explained in an email to CNNMoney that investors believe "Twitter is more at risk," because its fraud detection is "less sophisticated" than Facebook's.
Facebook (FB) is down about 1%. Google owner Alphabet (GOOG) is down about 2%.
The tech trouble has the Nasdaq down by 1.3%, putting the index on track for its worst day since July 30.
11:20 a.m. ET, September 5, 2018
Multi-tasking senator tweets about tech hearing ... from Kavanaugh hearing
From CNN's Brian Ries
Sen. Dianne Feinstein spent her morning grilling Supreme Court nominee Brett Kavanaugh over his views on abortion, gun control, and whether he believes a sitting president could be subpoenaed. But that doesn't mean she isn't keeping an eye on this hearing, too.
11:11 a.m. ET, September 5, 2018
More than 1 in 4 Americans has deleted Facebook from their phones, survey finds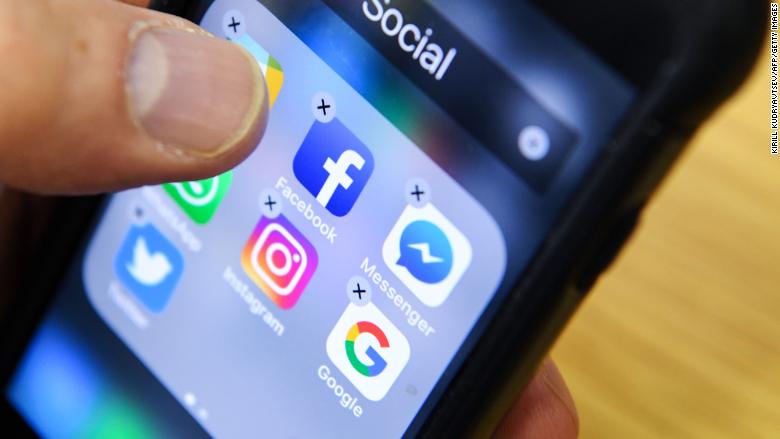 Sobering news for Facebook the day of this hearing: Around a quarter of American Facebook users say they have deleted Facebook's app from their phone recently, according to a new Pew Research Center survey.
More from the study:
Just over half of Facebook users ages 18 and older (54%) say they have adjusted their privacy settings in the past 12 months, according to a new Pew Research Center survey. Around four in ten (42%) say they have taken a break from checking the platform for a period of several weeks or more, while around a quarter (26%) say they have deleted the Facebook app from their cellphone. All told, some 74% of Facebook users say they have taken at least one of these three actions in the past year.
10:43 a.m. ET, September 5, 2018
Sandberg: "We were too slow to act"
Facebook's Sheryl Sandberg addressed election security before the Senate Intelligence Committee.
Watch:
10:41 a.m. ET, September 5, 2018
Surprise! Alex Jones showed up on Capitol Hill to face his "accusers"
From CNN's Oliver Darcy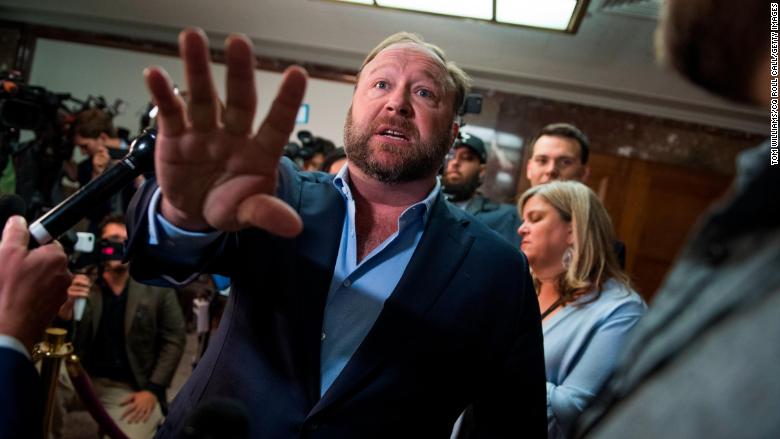 Far-right conspiracy theorist Alex Jones showed up Wednesday on Capitol Hill as tech executives readied to testify before Congress. Jones, who was barred earlier this year from YouTube, Facebook, and other social media platforms, held a freewheeling gaggle with reporters outside the hearing room.
Jones said he was at the Senate Intelligence Committee's hearing to "face my accusers." He also recited a number of his fringe talking points. Jones accused members of the media of being "mercenaries for the globalists," and said tech platforms are working to silence conservatives and independent media organizations.
Jones was asked by a reporter if his recent seven-day suspension from Twitter had changed his behavior on the platform. Previously, Twitter CEO Jack Dorsey -- who is testifying in two hearings on Wednesday -- suggested that the suspension could cause Jones to rethink the way he acts on the platform.
Jones didn't directly answer the question, but suggested his behavior would remain the same. He claimed that he is "super tame compared to the leftists on Twitter" and said Dorsey only issued the suspension as a "stop-gap measure" to satisfy members of the media and Twitter's investors.
Related:
Alex Jones: Conspiracy theorist suspended by Twitter for one week
Facebook suspends personal profile of InfoWars founder Alex Jones
YouTube, Apple and Facebook remove content from InfoWars and Alex Jones