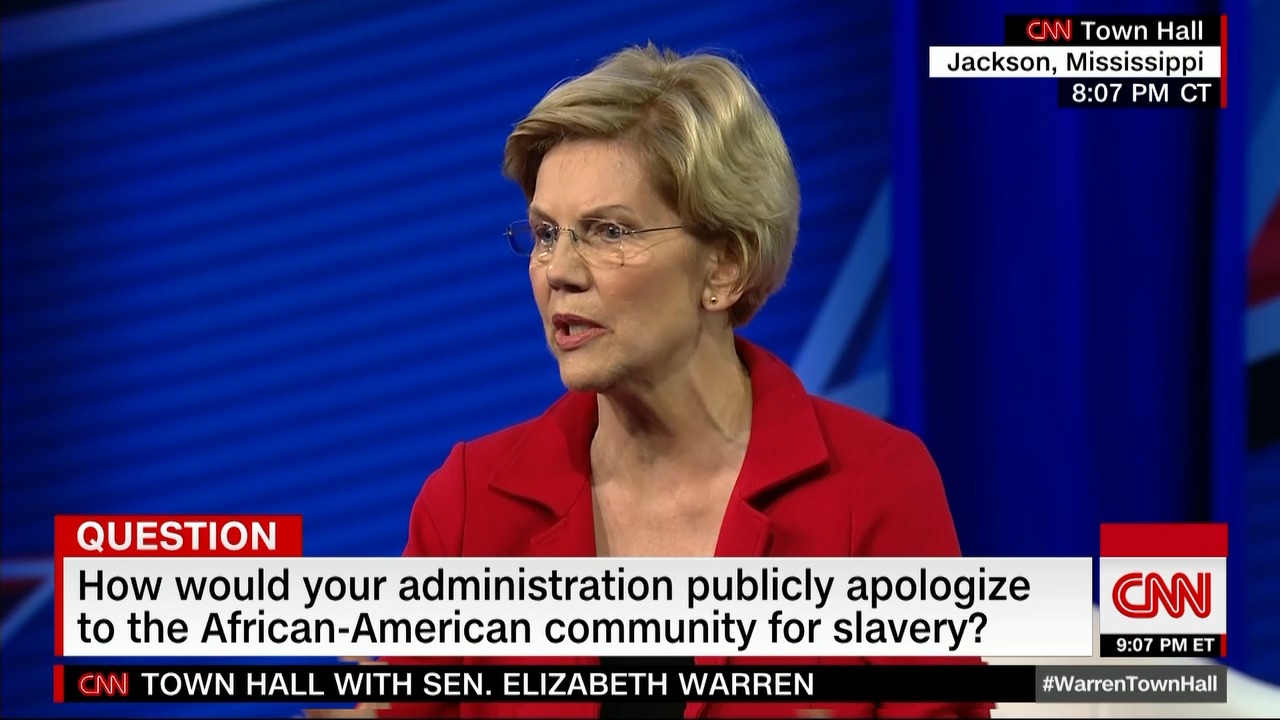 Sen. Elizabeth Warren signaled on Monday night that she would support a proposal to form a congressional panel to consider reparations to the descendants of slaves.
"I believe it's time to start the national, full-blown conversation about reparations," Warren said. "That means I support the bill in the House to appoint a congressional panel of experts, of people who are studying this, who talk about different ways we may be able to do it, and to make a report back to Congress so that we can as a nation do what's right and begin to heal."
A bit about that bill: H.R. 40 is called the Reparations Study Act and was first introduced by former Michigan Democratic Rep. John Conyers three decades ago. Texas Rep. Sheila Jackson Lee, also a Democrat, reintroduced it after Conyers left Congress.
Asked by moderator Jake Tapper if she would be open to monetary compensation in the form of direct payments, Warren said she was open to "a lot of ways" reparations could be formulated.
"I love the idea of this congressional commission," she said, adding that "a national recognition" or "apology" was immediately appealing.
She added: "Ignoring the problem is not working."