Elizabeth Warren CNN town hall
10:00 p.m. ET, March 18, 2019
Warren calls for "full-blown conversation about reparations"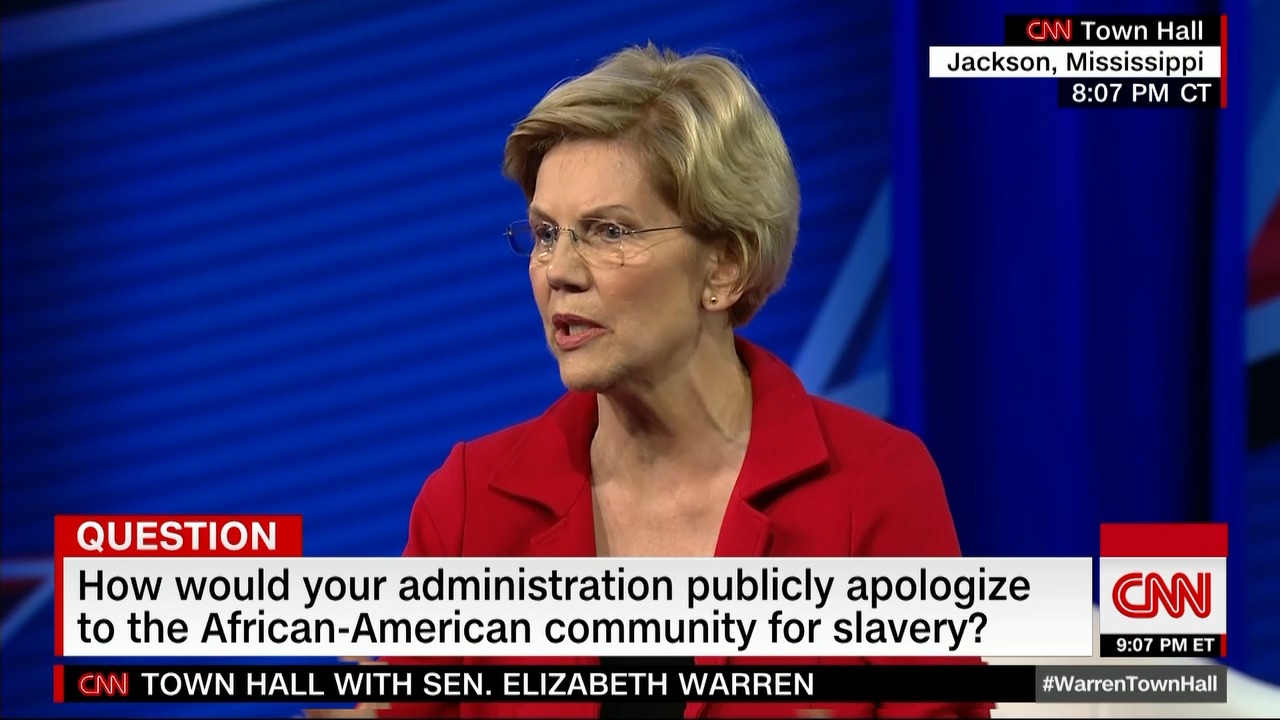 Sen. Elizabeth Warren signaled on Monday night that she would support a proposal to form a congressional panel to consider reparations to the descendants of slaves.
"I believe it's time to start the national, full-blown conversation about reparations," Warren said. "That means I support the bill in the House to appoint a congressional panel of experts, of people who are studying this, who talk about different ways we may be able to do it, and to make a report back to Congress so that we can as a nation do what's right and begin to heal."
A bit about that bill: H.R. 40 is called the Reparations Study Act and was first introduced by former Michigan Democratic Rep. John Conyers three decades ago. Texas Rep. Sheila Jackson Lee, also a Democrat, reintroduced it after Conyers left Congress.
Asked by moderator Jake Tapper if she would be open to monetary compensation in the form of direct payments, Warren said she was open to "a lot of ways" reparations could be formulated.
"I love the idea of this congressional commission," she said, adding that "a national recognition" or "apology" was immediately appealing.
She added: "Ignoring the problem is not working."
9:12 p.m. ET, March 18, 2019
Warren: White supremacists pose a threat to the US just like ISIS and al Qaeda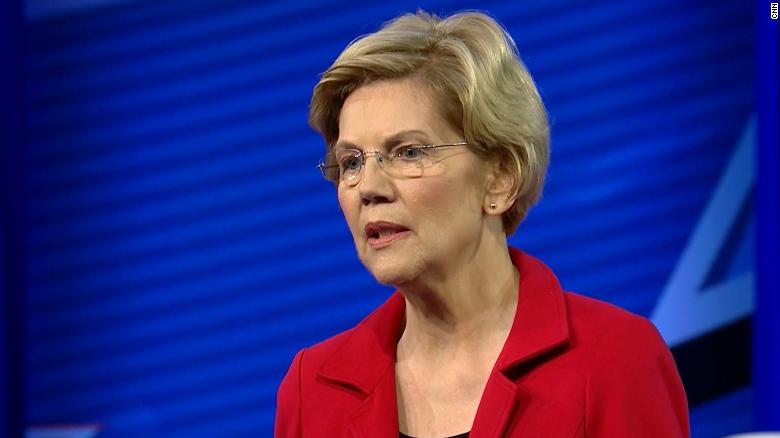 Sen. Elizabeth Warren, speaking at tonight's town hall, said white nationalism poses a threat to the US like any other terrorist group.
Warren went on to say that white nationalism must be called out, and white supremacists must be prosecuted when they break the law.
"It starts with the fact that we have to recognize the threat posed by white nationalism. White supremacists pose a threat to the United States like any other terrorist group, like ISIS, like Al Qaeda and leadership starts at the top," she said.
9:04 p.m. ET, March 18, 2019
Elizabeth Warren takes the stage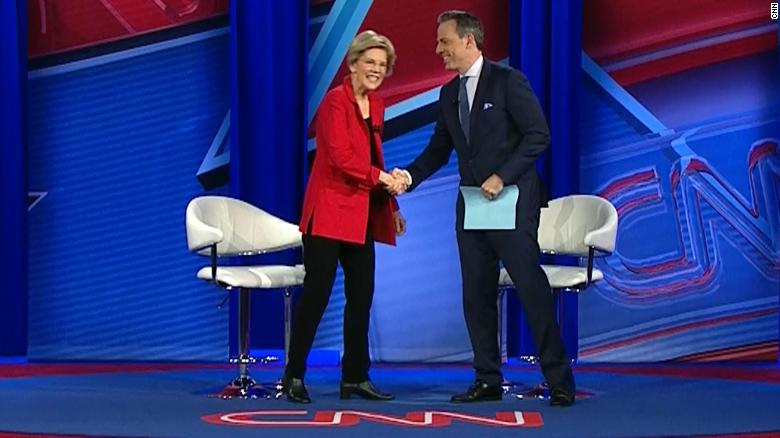 "Hey Jake!"
An enthusiastic Sen. Elizabeth Warren just took the stage at Jackson State University, and, after telling CNN's Jake Tapper she missed teaching, quickly took her first question.
She was asked what message she might have for poor, white, rural voters in deep red Mississippi.
9:01 p.m. ET, March 18, 2019
SOON: Warren will take the stage for her town hall
Democratic candidate Elizabeth Warren will soon take the stage at Jackson State University in Mississippi for tonight's CNN town hall.
"Tonight our grassroots movement has a chance to tell our story and talk about the big ideas we're fighting for," the Massachusetts senator tweeted earlier today.
Here's a look behind the scenes of CNN's town hall:
8:52 p.m. ET, March 18, 2019
Why these young voters came out to Warren's town hall tonight
We just talked with three young women who were on their way into tonight's town hall, and asked them why they came. Here's what they said:
Brenna Michael, 19
"It's rare that a Democrat comes to Mississippi and is speaking in an environment where college students are at."
Kyla Cole, 18
"I want to know about her platform and just to be educated"
AK Singleton, 20
"At this point, it is very overwhelming to know kind of where everyone stands on every issues, what issues they do care about, what issues they don't necessarily care about and then going forward it's super important to get educated really early on," she said.
8:36 p.m. ET, March 18, 2019
They're here tonight with an open mind, seeking an honest leader with integrity
Sally Fran Ross and her two friends, Harriet Tanzman and Pat Hall, are keeping an open mind tonight.
"I really want to see a female, but what I am looking for is character meaning integrity," Ross said. "Somebody that's honest, Somebody that wants to serve as a leader."
Hall said she didn't know much about Elizabeth Warren, and thought she appeared to be "flaky."
But once she started reading up on her background, she realized there was a lot more to Warren.
8:23 p.m. ET, March 18, 2019
Warren wants to challenge the super wealthy and corporate giants
Democratic presidential candidate Sen. Elizabeth Warren, who officially launched her 2020 presidential campaign in February, joins a number of her Democratic colleagues in the Senate in the race for the White House.
The Massachusetts senator has unveiled several major policies this year aimed at dismantling wealthy and powerful interests.
Here are some of her key policies:
She's released a plan to break up tech giants like Amazon, Google and Facebook.
Warren has also proposed a sweeping universal child care plan. 
In January, Warren released a "wealth tax" plan aimed at the most affluent Americans whose net worth exceeds $50 million. Her child care plan would be paid by a part of the revenue from her proposed wealth tax.
We expect to hear more about these tonight. Tune in at 9 p.m. ET.