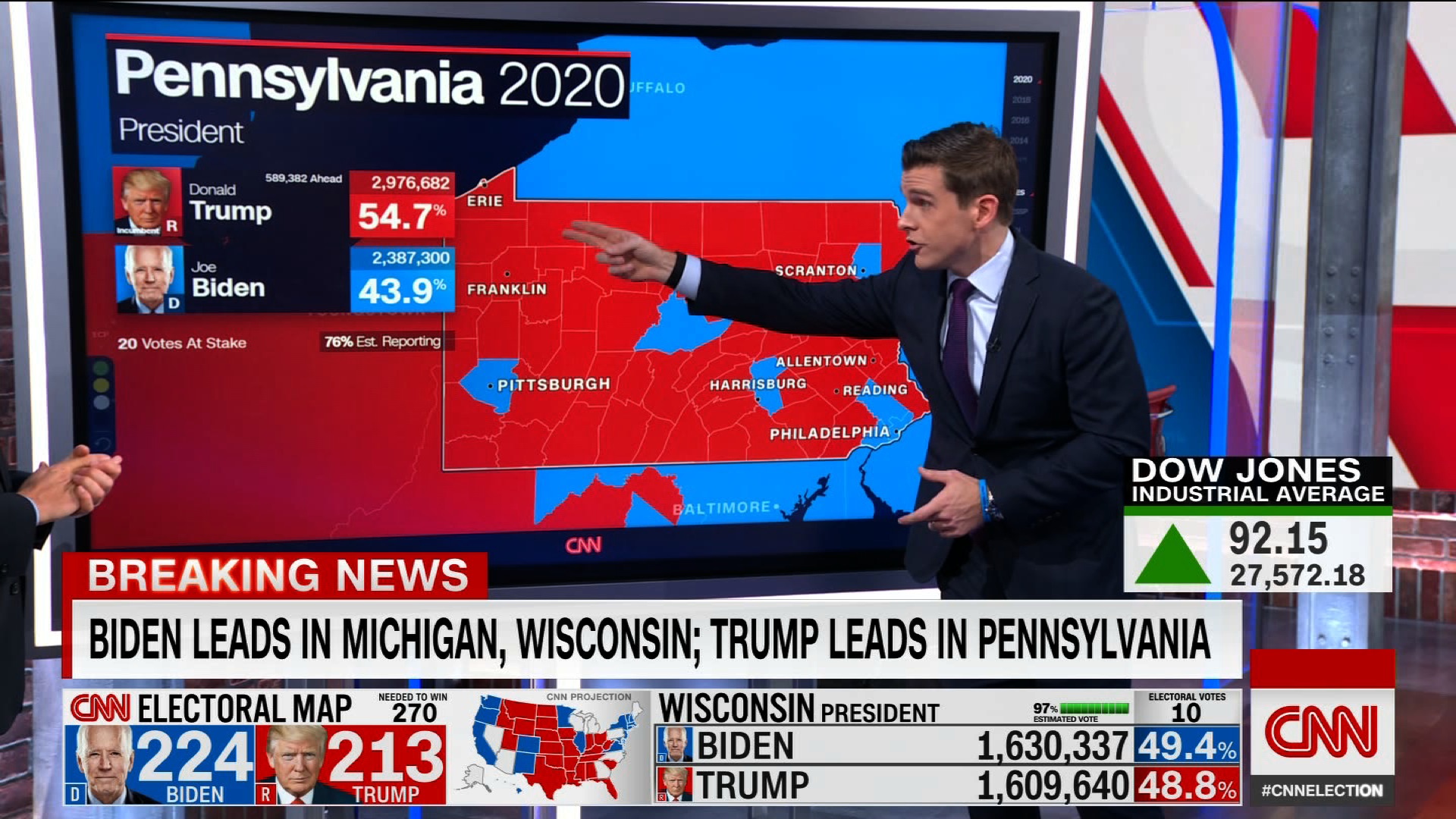 President Trump is currently ahead in Pennsylvania by about 618,000 votes, but that lead is not insurmountable for Joe Biden because of "what's outstanding, based on where it's outstanding, and based on the method in which that vote was cast outstanding," CNN's Phil Mattingly explains.
About 1 million — and possibly more — absentee votes are yet to be counted.
That matters because Democrats expect big turnout in places like Philadelphia, counties around Philadelphia and Alleghany County, which is home to Pittsburgh. It's not happened yet but that's largely because of the votes that haven't been counted yet.
"That is a ton of vote outstanding in Democratic stronghold counties that is absentee," Mattingly says, adding that typically, a lead of 618,000 votes is a lot to make up with 1 million outstanding votes. But "not when absentee has been going 70%, 75% Biden's way over what we've seen in Wisconsin, what we've seen in Michigan."
Remember: There was still a big voter turnout for President Trump in western Pennsylvania counties. So the outstanding vote doesn't mean that Biden is going to catch up. It just means that there is an opportunity for the Biden campaign in the state.
CNN's Phil Mattingly breaks down Trump's lead in Pennsylvania: