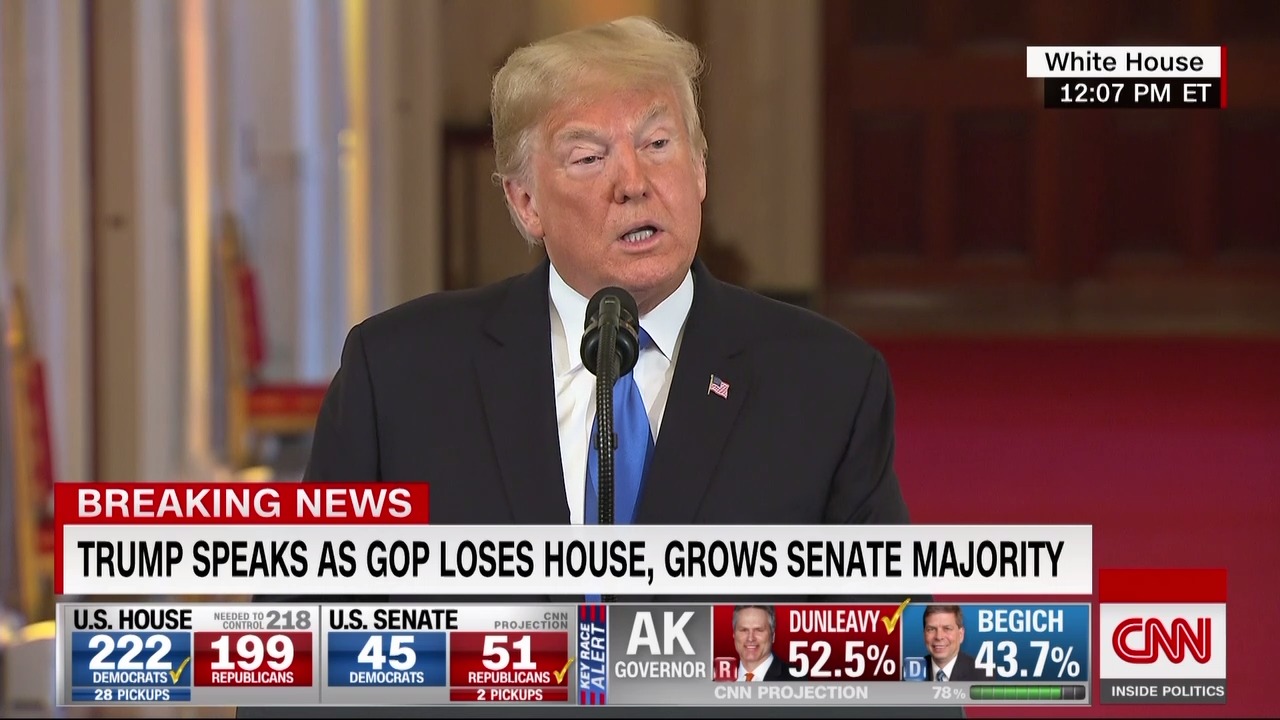 President Trump, speaking at a news conference, praised lawmakers who embraced his policies and won Tuesday night and criticized others for turning their back on him.
He went after Rep. Mia Love, a Republican from Utah, for pulling away from him during her race, claiming that led to her loss on Tuesday night. (CNN has not projected a win in Love's race.)
"Mia love gave me no love and she lost. Too bad. Sorry about that, Mia," Trump said.
The President also mentioned Rep. Barbara Comstock, who lost her re-election bid to Democrat Jennifer Wexton.
"And Barbara Comstock was another one, I mean I think she could have won that race, but she didn't want to have any embrace. For that I don't blame her, but she lost substantially lost," he said.
Watch the moment: