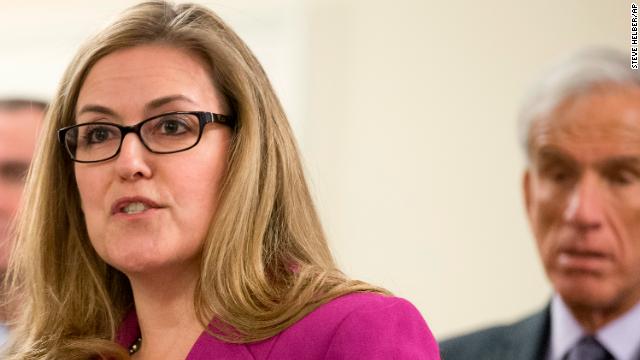 Republican Rep. Barbara Comstock will be ousted from her northern Virginia seat by Democratic state Sen. Jennifer Wexton, CNN projects.
Comstock's district in the Washington suburbs was seen as a must-win by Democrats in their bid to make a net gain of 23 seats and take control of the House. The district was ground zero in Democrats' surge in Virginia's 2017 state-level elections. It was also the site where House and Senate Democrats unveiled their policy agenda for the 2018 midterms.
In part because of its position in the DC suburbs, the 10th District race was among the nation's most expensive. Wexton aggressively linked Comstock to Trump's policies.
Watch below: CNN projects GOP incumbent unseated