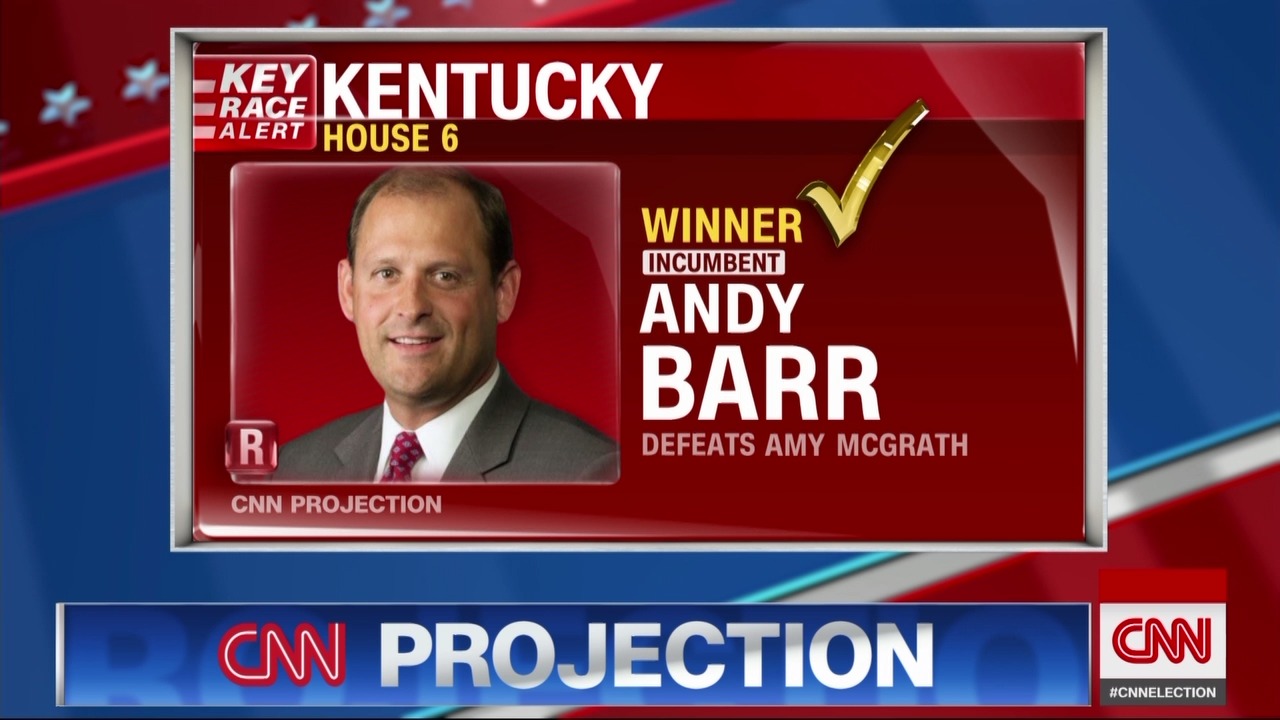 Republican Rep. Andy Barr will hold off a challenge from Democratic former Marine combat pilot Amy McGrath in Kentucky's Lexington-based 6th District, CNN projects.
Barr's win comes in a district President Donald Trump carried by 15 percentage points in 2016. It was seen as a must-win for the GOP's hopes of holding onto control of the House.
McGrath, who defeated Lexington Mayor Jim Gray in a Democratic primary, was part of a surprisingly strong crop of Democratic political newcomers, many of whom had military experience.
Watch analysis below: