7:14 p.m. ET, November 6, 2018
Mike Pence's brother will win his former congressional seat in Indiana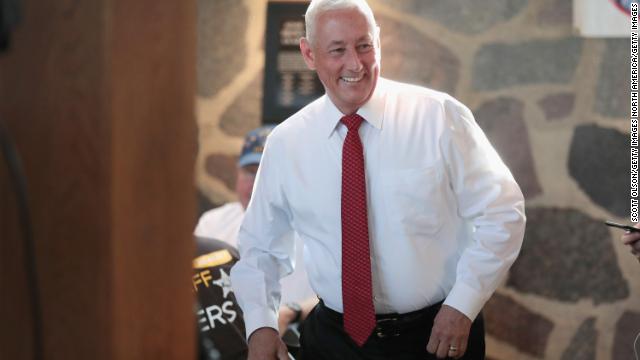 Mike Pence's older brother Greg Pence will win the vice president's former congressional seat in Indiana, CNN projects.
Greg Pence was elected in the deep-red 6th District to replace former Rep. Luke Messer, who vacated the seat in a failed bid for the Republican Senate nomination.
7:36 p.m. ET, November 6, 2018
White House officials are downplaying the polls and expressing skepticism
As they await results, White House officials are downplaying the polls and expressing skepticism, pointing to polls in 2016 as being off the mark.
They are hopeful it's the same situation this time around.
"The President's message on immigration is resonating and as we saw in 2016 I don't think the polls reflect that," one White House official said.
The source also says President Trump is "laying low now and watching TV like the rest of us."
7:13 p.m. ET, November 6, 2018
Polls close in 6 states and most of Florida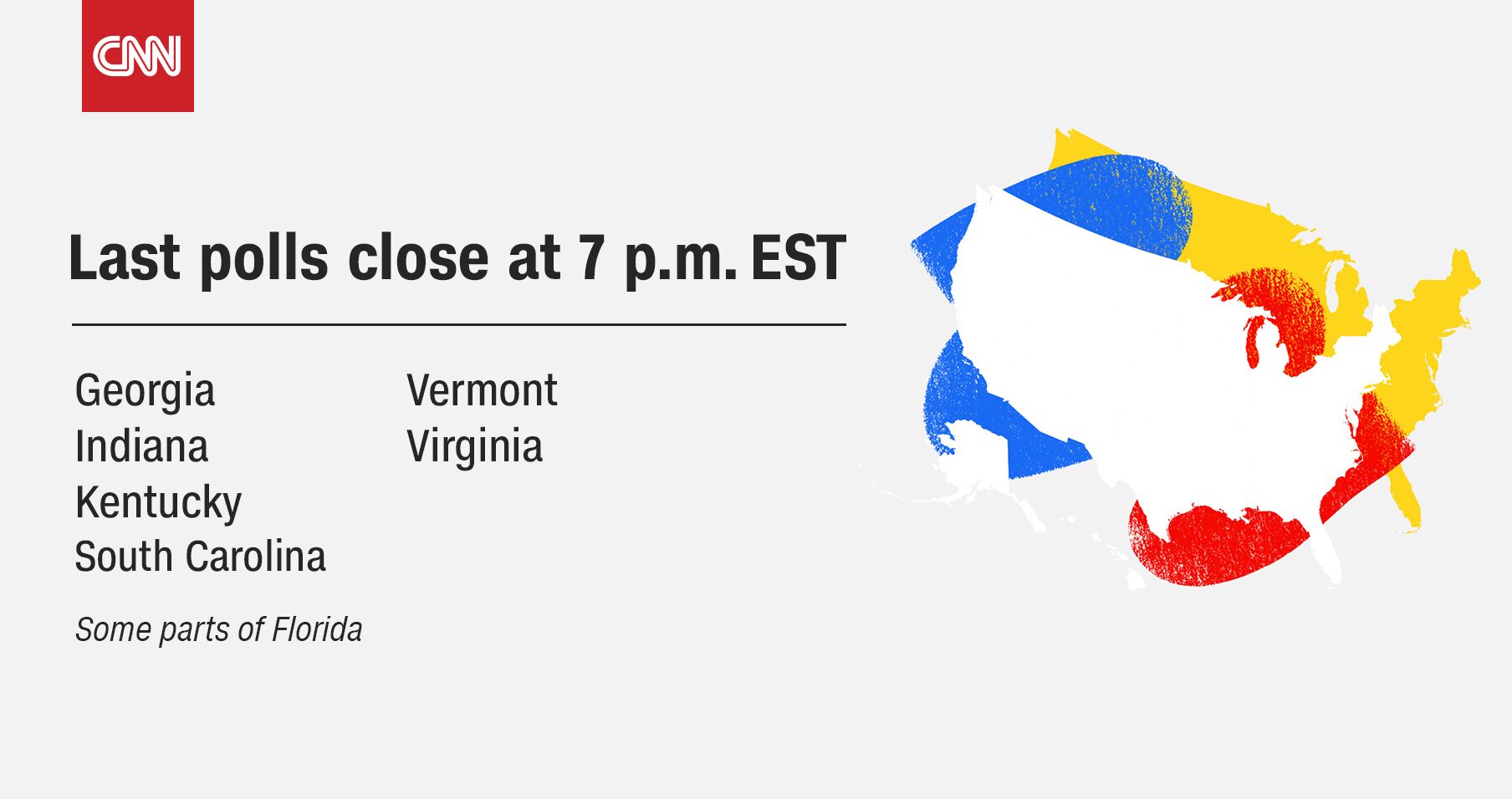 Polls just closed in six states and most of Florida, which means we might start to see some early signs of where the House is going.
Keep your eyes on Virginia: Virginia might be the most important early sign of where the House is going. The Democrats' must-win there is in the 10th District, where strategists in both parties say Republican Rep. Barbara Comstock is unlikely to hold onto her seat in the DC suburbs. Republican Rep. Scott Taylor's race in the Norfolk-area 2nd District, though, is a much better bellwether for the national environment. And if the GOP Rep. Dave Brat loses in the 7th District outside Richmond -- or even if he's in a tight race -- it could be an early sign of a building Democratic wave.
Democrats saw one more district in Virginia emerge as competitive late in the cycle: the 5th District, where former journalist Leslie Cockburn takes on Republican Denver Riggleman, an Air Force veteran and distillery owner. A Democratic win here would be a sign of a tidal wave threatening to wipe out Republicans whose races weren't even on the national radar.
The Atlanta suburbs feature two wave-maker districts -- if Democrats win either, it'd mean they're in for a big night. In Georgia's 6th District, Republican Rep. Karen Handel -- who won a ballyhooed special election against Jon Ossoff last year -- faces Lucy McBath, a challenger whose unarmed son was shot and killed over a dispute about loud music. And in the 7th District, Republicans are furious that Rep. Rob Woodall never took his race seriously. "If you don't think it behooves you to put paid media on air, we're not going to come help you. We're not a welfare organization," a Republican official said.
Also keep your eye on a few wave-makers in Florida. The Tampa-area 15th District is an open seat that emerged as competitive late -- so late, in fact, that Republicans couldn't afford a rescue effort. On the Atlantic coast side, the 6th District's open-seat contest for former Rep. Ron DeSantis' old seat is another potential Democratic pick-up that would suggest the party is soaring past the 23 seats it needs for a House majority. If either of Republican Reps. Brian Mast or Vern Buchanan lose, it's another sign that Democrats are on the path to winning the House.
House battleground: Miami. South Florida is the site of two House battlegrounds. In the 26th District, GOP Rep. Carlos Curbelo has run well to his party's left on issues like climate change and immigration, and Republicans need him to survive. In the 27th District, what should be an easy Democratic pick-up has become daunting, as former Health and Human Services Secretary Donna Shalala -- the non-Spanish-speaking Democratic candidate in a majority Hispanic district -- faces former Spanish-language broadcast journalist Maria Elvira Salazar.
History-makers. In Georgia, the headliner is the governor's race between Republican Secretary of State Brian Kemp and Stacey Abrams, an emerging Democratic star who has combined a progressive platform with an appeal to black voters -- all with a chance to become the nation's first black female governor. If neither candidate tops 50%, the race will head to a runoff.
In Florida, a small portion of the panhandle is in Central time, so we'll need to wait an extra hour for full results to come in for the governor's race between Democratic Tallahassee Mayor Andrew Gillum, a progressive favorite, and DeSantis, who has aligned himself so closely with Trump that this is a potential preview of 2020.
Democrats' Senate must-wins. The Florida Senate contest, with Republican Gov. Rick Scott challenging Democratic incumbent Bill Nelson, is one of the nation's most expensive and closely watched -- and if Nelson loses, it would severely diminish Democrats' shot at a majority.
A Midwestern state-level resurgence? Democratic former Consumer Financial Protection Bureau head Richard Cordray will try to win the governor's office in Ohio, a state Trump won by 9 percentage points in 2016. He faces Republican state Attorney General Mike DeWine. It's the first of several such tests for Democrats, who also hope to reverse GOP gains in Michigan, Iowa and Wisconsin.
Watch below: Three-term Democrat tries to hang on in Florida
7:33 p.m. ET, November 6, 2018
Tim Kaine wins re-election in Virginia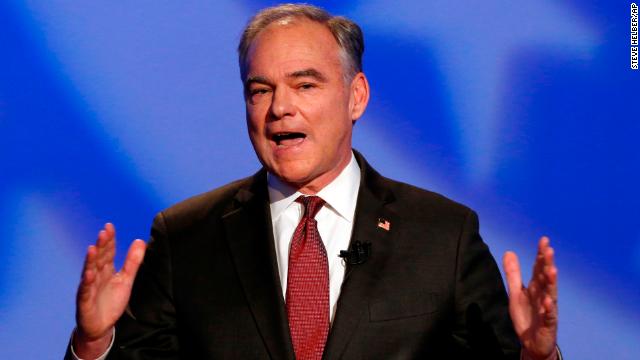 Virginia Sen. Tim Kaine will win re-election, CNN projects, defeating Republican challenger Corey Stewart, a vocal defender of confederate monuments.
The 2016 Democratic vice presidential nominee was never seriously challenged in a race that the national GOP stopped taking seriously after watching Democrat Ralph Northam coast to the governorship a year ago.
Stewart, a Minnesota native is the chairman of the Prince William County board of supervisors, campaigned on defending a Robert E. Lee statue in Charlottesville and defending the display of the Confederate flag as part of Virginia's "heritage."
National Republicans declined to back Stewart, and strategists working on House races fretted that his presence on the top of the ticket would damage several GOP incumbents in the state.
Watch below: First CNN projections after polls close
7:06 p.m. ET, November 6, 2018
Bernie Sanders wins re-election in Vermont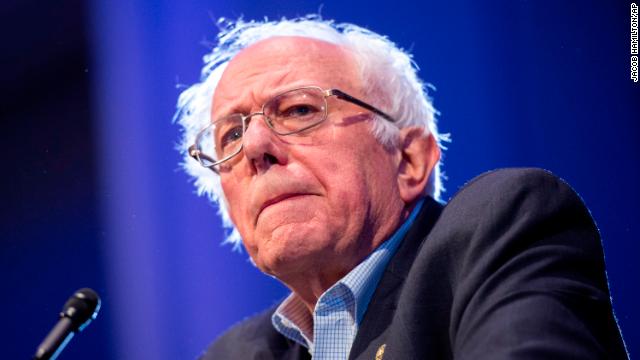 Re-enter Sandman.
Independent Sen. Bernie Sanders will win a third term, CNN projects, setting the state for a possible second presidential run in 2020. Sanders will easily defeat Republican challenger Lawrence Zupan and more than a half-dozen other candidates.
Sanders campaigned vigorously for Democrats up and down the ballot, and across the country, during the midterm season. He visited nine states in nine days last month, a number of them — like Iowa, South Carolina, Nevada and California — 2020 primary battlegrounds. 
But as the new Congress comes into shape, a year of relative détente in Democratic politics is expected to come to a swift end. The rumored 2020 contenders, who have quietly begun to position themselves ahead of the presidential primary, will now more openly begin to build out their political operations and jockey for position with potential rivals. 
Sanders enters this phase with a national network of supporters and a more developed operation than he had at this time four years ago. But the competition, if he runs, will be different: More and more varied candidates, perhaps dozens of them, are expected to run. 
This election night will be more low-key for Sanders, who is watching the returns at home in Burlington with his family before making his way to the Vermont Democratic Party event later to speak and mingle as the results come in from around the country. 
For this night, though, he is a clear winner. A back-bencher transformed over a few years into one of the left's leading figures — and, as of next year, a three-term US Senator.
Watch below: First CNN projections after polls close
6:55 p.m. ET, November 6, 2018
Voters have mixed views of Trump's agenda, exit polls show
The election was very much about President Donald Trump, as many voters cast their ballot specifically to oppose or support him. Similarly, reviews of his agenda and his accomplishments were mixed.
About half of voters said that Trump's immigration policies are too tough, while around a third think they're just right and few, only about 15%, think he's not tough enough, according to preliminary results from CNN's national exit polls.
The tax law passed by Republicans and touted by Trump hasn't had a lot of impact on American voters' personal finances, according to the poll.
Close to half say they've seen no impact, while around three-in-10 said the law has helped and a quarter report the tax law has hurt them.
For his trade policies, which include new tariffs imposed on foreign countries and an update to NAFTA, about a third say they've had no impact on the economy in their area, but about 30% said that his trade policies have hurt them. A quarter indicate that his trade policies have helped their area's economy.
6:49 p.m. ET, November 6, 2018
Extremist violence was a factor in many votes in 2018
Around three-quarters of voters said that extremist violence was an important factor in their vote for the US House in Tuesday's midterm elections, according to preliminary CNN exit data.
A quarter said it was the most important factor, and half said it was an important factor. Few said that extremist violence is a minor or not a factor to their vote.
Another three-quarters of 2018 voters said that Americans are becoming more divided politically. Fewer than 1 in 10 think the country is becoming more united, and slightly more say the country is staying about the same.