12:40 a.m. ET, November 7, 2018
Rep. Elijah Cummings says Democrats will hold Trump "accountable"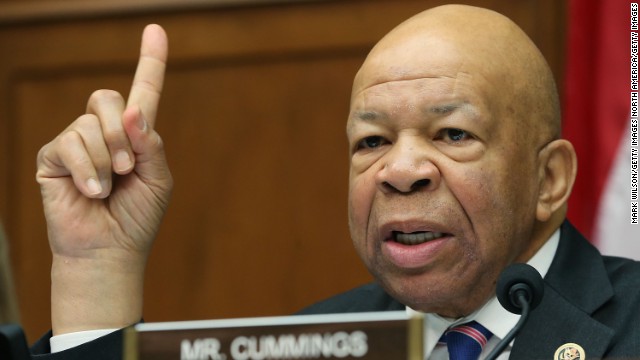 Rep. Elijah Cummings, who is set to be chairman of the House Oversight and Government Reform Committee in the Democratic majority, told CNN that he plans to use his committee in a thorough and methodical way to answer a range of issues that Republicans have ignored.
He also expressed interest in seeking President Trump's tax returns to determine whether there are conflicts with the emoluments clause of the Constitution, which prohibits federal officials from receiving gifts from foreign governments without the consent of Congress.
"We probably will," Cummings told CNN when asked if tax returns could help his investigation into whether Trump violated the emoluments clause, specifically with regards to his business with the Trump International Hotel and the FBI headquarters building in Washington.
"I don't see how you can look at it, and do a thorough job and do an effective job unless you do. Tax returns may tell you something else — that's why we would like to see them," he added.
Cummings said he wants to restore "accountability" to the Trump administration as chairman of the committee.
"Right now, we have a President who is accountable to no one," he said, adding that, "My plan is to use the subpoena as a method of last resort."
Still, Cummings insisted he would "work very hard" to approach his chairmanship in a deliberative and bipartisan manner.
"I don't want people to think we are going to rush in and beat up on Trump," he said.
Cummings said there would be two lanes to investigate:
One, he said, would be to "defend our democracy," to look into voting rights and limitations facing under-privileged communities. He said they would also look into matters involving the use of security clearances in the Trump administration — whether it was for ex-aides Michael Flynn and Rob Porter as well as for Jared Kushner, the President's son-in-law and senior adviser.
The other lane would look at day-to-day issues affecting many Americans, such as the high price of prescription drugs and insurance coverage for people with pre-existing conditions — as well as the U.S. Postal Service, Cummings said.
He said there would be a lot of coordination between the various House committees to ensure there isn't overlap — including on the Trump tax returns, which the House Ways and Means and Financial Services panels both may want as well.
"I would expect that this week, we will start to get all of that stuff and begin to organize," Cummings said. "And there will be coordination … The last thing we want to do is step on each other."
12:26 a.m. ET, November 7, 2018
Arkansas approves voter ID amendment
Voters in Arkansas will vote to amend the state's Constitution to require a voter to present valid photographic identification when voting in person or casting an absentee ballot and that the state issue free photo ID to eligible voters without one, CNN projects.
You can read more ballot measure results here.
12:55 a.m. ET, November 7, 2018
Sighs of relief and just plain sighs for Democrats on a topsy-turvy night
Democrats got what they needed on Tuesday night, but not -- so far -- what they really, really wanted.
On another confounding election night in America, Democrats smashed the Republican House majority, and could win in the range of 35 seats by the time all is said and done.
But there is no howling catharsis. No partying in the streets tonight. Something is missing.
Tallahassee Mayor Andrew Gillum is projected to have lost the Florida governor's race. Ditto for Texas Rep. Beto O'Rourke's bid to unseat Sen. Ted Cruz. Former Georgia House minority leader Stacey Abrams looks like she could fall short in her pioneering run to become the first female African American governor in US history.
Three rising stars -- each of them with a certain mixture of chops and personal magnetism -- demanding change in states that Democrats desperately wanted to win again, or win over after a generation on the outside, all fell short on Election Day.
Instead, the party will have to dig a little deeper for inspiration.
To Kansas, perhaps, where a Democrat, Laura Kelly, will be governor, breaking GOP control of the state. Or to Iowa, where Democrats are leading in three congressional races.
Or to Michigan, where Gretchen Whitmer is projected to reclaim the governorship for Democrats and become the new face of liberalism in the Midwest.
But that's all for tomorrow.
Tonight, even as Democrats breathe a sigh of relief, there will also be some plain old sighs. For what might have been.
Watch: CNN's David Chalian reacts to Dem losses and wins
12:21 a.m. ET, November 7, 2018
President Trump calls Rep. Nancy Pelosi to congratulate her
President Trump called House Minority Leader Nancy Pelosi tonight to congratulate her for winning the House, her chief of staff, Drew Hammill, tweeted.
"He acknowledged the leader's call for bipartisanship in her victory remarks," Hammill said.
Read the tweet:
Watch Pelosi's address to Democrats: Tomorrow will be a new day
12:10 a.m. ET, November 7, 2018
Van Jones: "My heart has been restored"
CNN's Van Jones' tone changed sharply tonight just hours after he called the first round of results "heartbreaking."
Speaking with Anderson Cooper shortly after CNN called the House for Democrats, Jones suggested the moment marked a rebirth for his party.
"My heart has been restored," he said. "It's the end of one-party rule in the United States, thank God, and the beginning of a new Democratic Party. Younger, browner, cooler, more women more veterans… Can win in Michigan, can win in Pennsylvania, can win in Ohio."
He continued: "We have the first Muslim women, first Native-American women, the first black woman from Massachusetts, the first Latina woman from Texas. It may not be a blue wave, it is a rainbow wave. There is something happening out there and I am happy about it." 
Watch the moment:
12:01 a.m. ET, November 7, 2018
Tonight's results would have major ramifications for 2020
Tonight's results have already made clear that despite Democratic gains in the Sun Belt, they can't yet count on wins in states like Georgia, Arizona and Texas -- and are looking at more statewide losses in Florida.
Democrats are having a much better night, though, in the Upper Midwest. Democrat Gretchen Whitmer ran away with the Michigan governor's race, and suburban House seats in the state tipped in their direction. Their candidates are currently leading in the governor's races in Wisconsin, Minnesota and Iowa. And Republicans never even seriously contested statewide races in Pennsylvania.
There's much left to learn tonight, but these results so far would have major ramifications for 2020.
They suggest the Great Lakes states could be the most important battlegrounds -- which could shape which types of candidates Democratic presidential primary voters see as the most capable of defeating President Donald Trump, as well as the eventual nominee's strategy and choice as a running-mate.
12:11 a.m. ET, November 7, 2018
GOP's Josh Hawley defeats Democratic Sen. Claire McCaskill in Missouri Senate race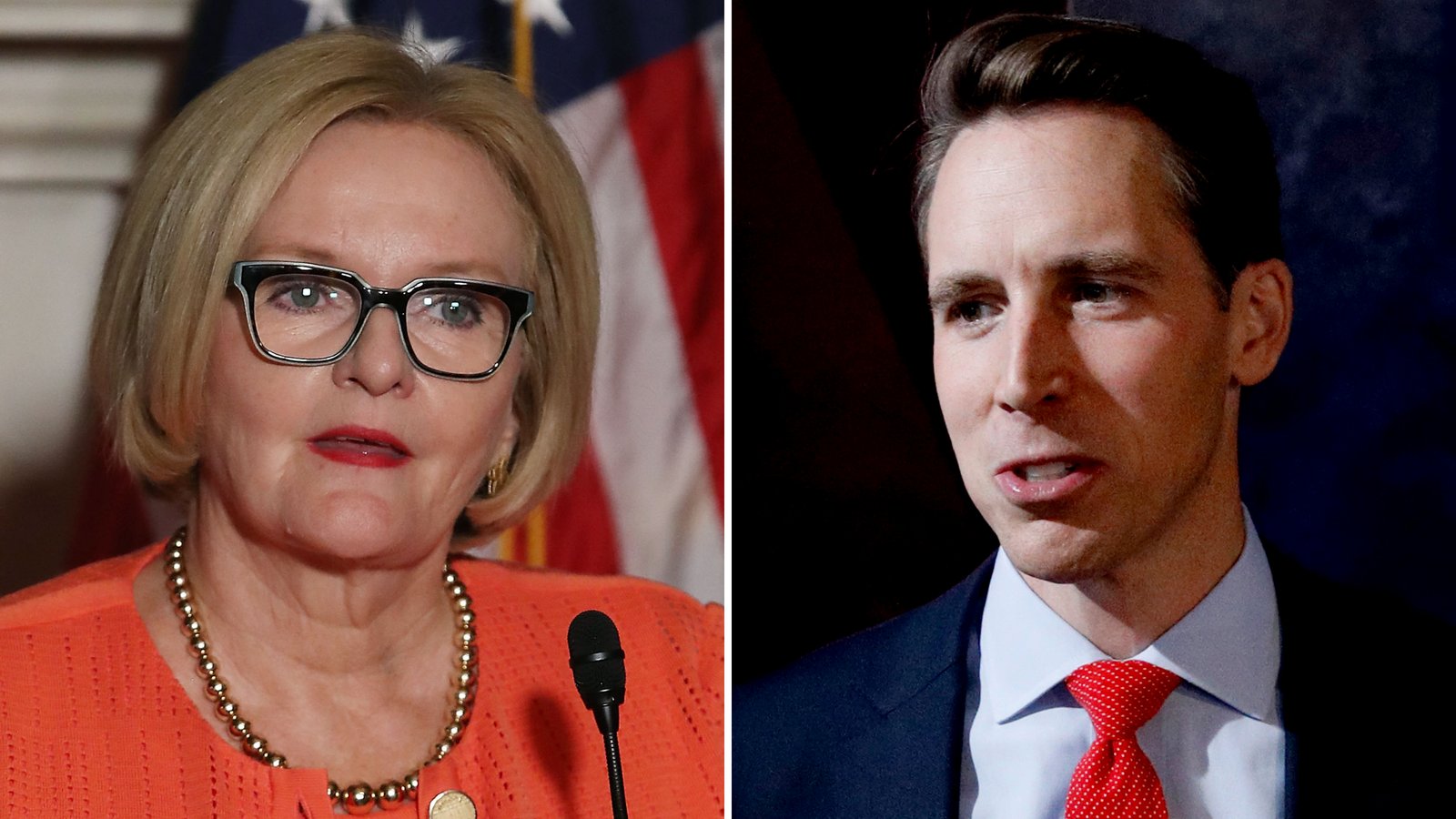 Republicans will pick up a Senate in Missouri, CNN projects, with state attorney general Josh Hawley defeating Democratic Sen. Claire McCaskill in a state Donald Trump won by nearly 19 points in 2016.
McCaskill conceded the race on Tuesday night.
Hawley touted himself as a self-proclaimed champion of President Trump's agenda who said McCaskill had become out-of-touch politically with the state she represents. Trump's last campaign rally for the 2018 midterms was for Hawley in Missouri on Monday night.
Also central to Hawley's strategy was the Senate's role in confirming Supreme Court justices, which came into even sharper focus with the bitter battle over Brett Kavanaugh, whom McCaskill opposed.
From the beginning, McCaskill faced a challenging political landscape in her bid for re-election. Missouri has trended progressively more Republican since her last race in 2012.
Watch below: Democratic incumbent concedes to GOP challenger