10:35 p.m. ET, November 6, 2018
Republicans have retained control of the Senate, CNN projects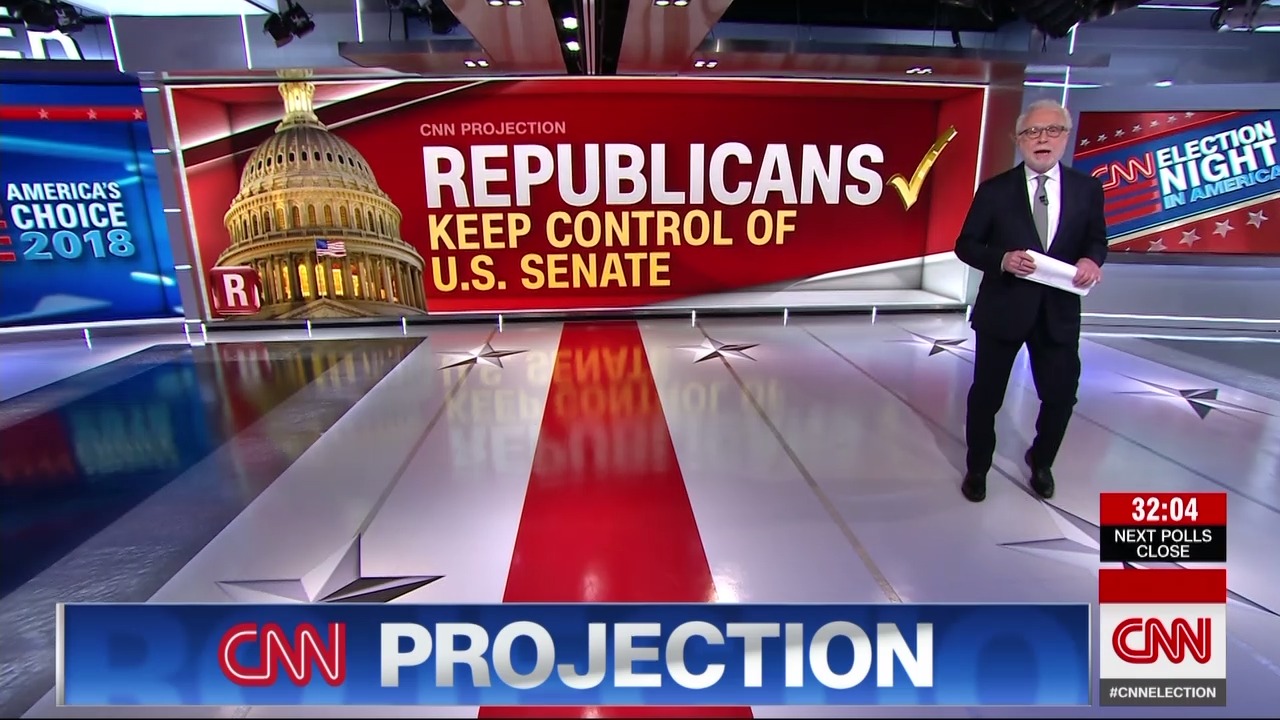 Republicans will maintain control of the Senate after ousting Democratic senators in Indiana and North Dakota, CNN projects.
Republicans staved off Democratic challenges in Tennessee and Texas, eliminating the Democrats' path to the two-seat gain they needed to claim the majority.
Watch below: Republicans hang on to control of the Senate 
10:37 p.m. ET, November 6, 2018
Sen. Ted Cruz will defeat Beto O'Rourke, CNN projects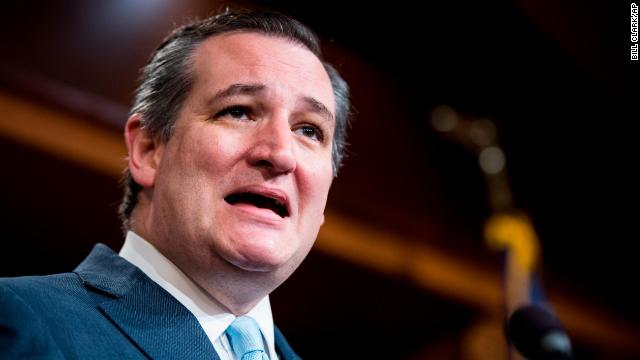 Sen. Ted Cruz will defeat Democratic Rep. Beto O'Rourke in the race for Senate in Texas, CNN projects, holding off the progressive online fundraising sensation and leaving Democrats who hoped to snap a 24-year statewide losing streak disappointed again.
Watch below: Tapper, Blitzer react to Ted Cruz victory
10:27 p.m. ET, November 6, 2018
3 Republican senators win re-election
CNN projects three Republican senators win re-election. They are...
Sen. Deb Fischer in Nebraska
Sen. John Barrasso in Wyoming
Sen. Roger Wicker in Mississippi
10:25 p.m. ET, November 6, 2018
Heidi Heitkamp ousted from Senate by Republican Kevin Cramer
Republican Rep. Kevin Cramer will win his bid to be the next senator from North Dakota, CNN can project, ousting incumbent Democrat Heidi Heitkamp and dealing a significant blow to Democrats' prospect at taking control of the Senate.
Heitkamp, in the closing months of the campaign, was widely considered the most vulnerable Democratic incumbent in the Senate, given Trump won North Dakota by 36 percentage points.
That position was cemented when, weeks before Election Day, her campaign mistakenly identified sexual assault survivors in an ad, forcing the Democrats to emotionally apologize and promise to make up for the mistake.
10:19 p.m. ET, November 6, 2018
It's a bit past 10 p.m. ET, meaning polls closed in 4 more states
We got a bit busy with that flurry of projections there, but want you to know -- polls closed in Iowa, Montana, Nevada and Utah at 10 p.m. ET.
10:19 p.m. ET, November 6, 2018
Sarah Sanders: "It's been a good night for the President"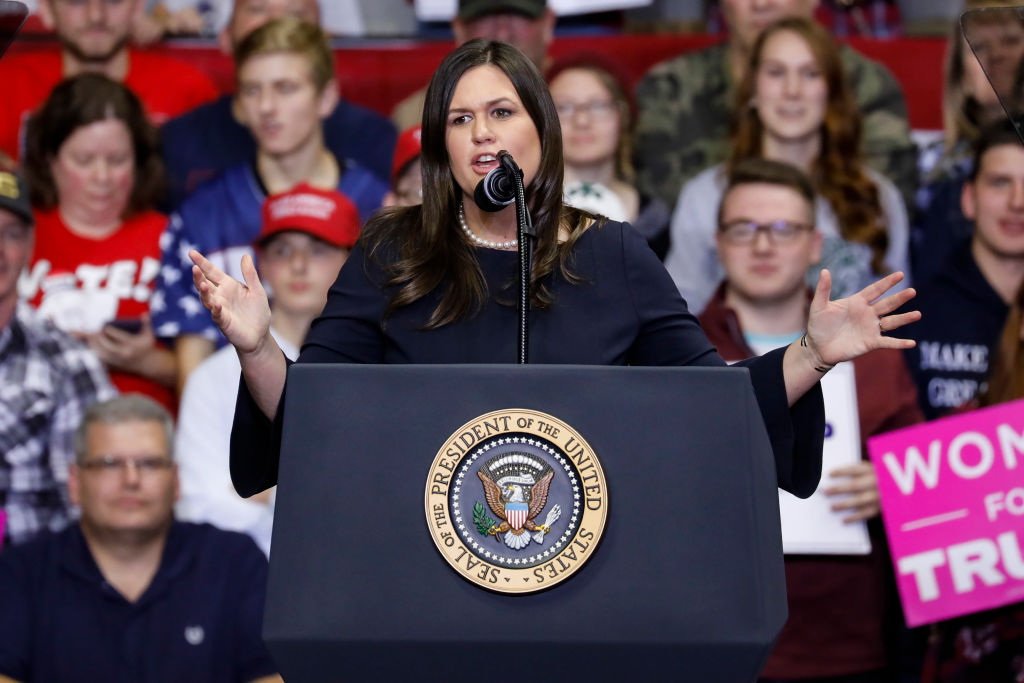 White House press secretary Sarah Sanders offered a cautiously optimistic outlook as midterm results continued to roll in tonight.
Sanders touted several of the early gains, particularly Indiana Senate GOP candidate Mike Braun's win and Kentucky Rep. Andy Barr's re-election, arguing that the President's support made a difference in those races. She also pointed to how close the Florida gubernatorial and Senate races are as a positive.
But Sanders couched all of her positive comments with some key qualifiers: "So far," "right now" and "up until this point."
"It's been a good night for the President, up until this point," Sanders said before adding that there is still "a long night to go."
"We feel good about where we are right now. Still a lot of evening to go, maybe some early morning as well," she said. 
Sanders also quoted Democratic strategist James Carville, who earlier tonight said on MSNBC that 2018 was not going to be a wave election for Democrats. Instead, Sanders said there could be "maybe a ripple." 
Asked whether the President would call House Minority Leader Nancy Pelosi and offer to work with her if Democrats take back control of the House, Sanders suggested he would not.
"I'm not sure why he would call Nancy Pelosi," Sanders said, pointing out that several Democratic candidates said they wouldn't back her for speaker if they were elected.
10:17 p.m. ET, November 6, 2018
Mitt Romney will win Utah Senate seat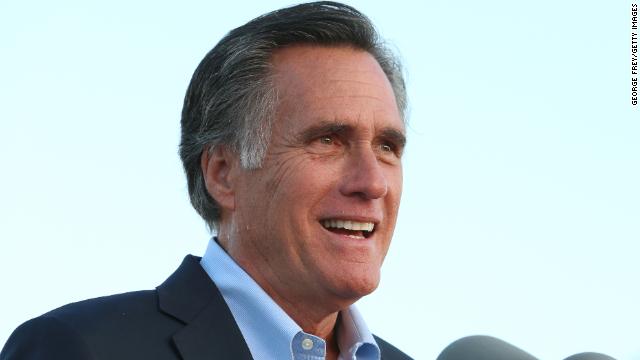 CNN is projecting that former Massachusetts Gov. Mitt Romney will win the US Senate race in Utah.
Watch below: Romney, GOP candidates holding on to Senate seats