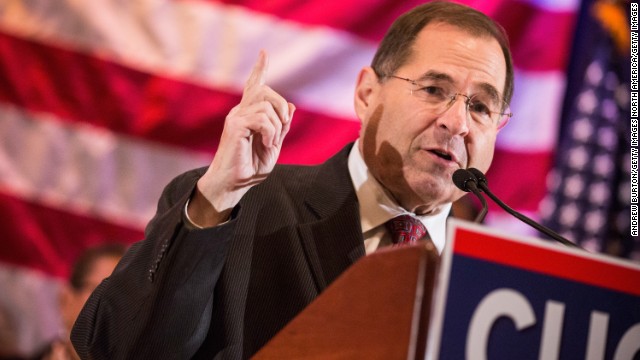 Rep. Jerrold Nadler, who is slated to chair the House Judiciary Committee, said "it's way too early" to be talking about impeaching President Trump but he wouldn't rule it out — depending on what special counsel Robert Mueller's probe finds. 
"This election was about accountability," Nadler said, adding, "Donald Trump may not like hearing it but for the first time, his administration is going to be held accountable."
Nadler continued: "He's going to learn that he's not above the law."
He said that his committee would probe the administration's family separation policy, gun safety, environmental laws and health care policies — the failure to defend the affordable care act in the Supreme Court.
He said if the administration tries to interfere with the Mueller probe, his panel will try to protect the inquiry and push the administration to preserve the records. 
Nadler said that his committee is "not planning to do impeachment proceedings.... We'll see where the mueller investigation goes." 
"I think it's way too early to talk about impeachment," Nadler said. "We have to see what the Mueller investigation comes up with."
He said there are still open questions — about whether Trump worked with the Russians or obstructed justice.
"If there are no longer open questions, then we will have to make judgement and we will go from there."