10:04 a.m. ET, November 6, 2018
This Knoxville polling place doesn't have electricity, so they're voting on paper outside
A polling place at Cedar Bluff Middle School in Knoxville, Tennessee, does not have power this morning and the site's backup generator has also failed, CNN has learned.
Cliff Rodgers, administrator for elections for Knox County, told CNN that people on-site are urgently working to get the power on, and voting is still ongoing.
"We're voting with paper ballots," he told CNN by phone.  
Because there's no ambient light in the building, they're voting outside.
Out of an abundance of caution, Rodgers says, he's ordered more paper ballots to the polling place.
9:52 a.m. ET, November 6, 2018
DHS official: A lot of "noise out there" is "garbage" information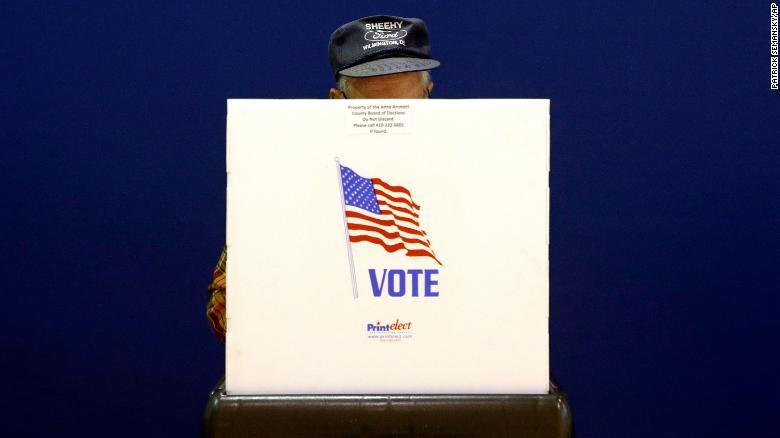 Federal officials are monitoring for potential misinformation campaigns, including from foreign actors such as Russia, but have no "significant" incidents to report.  
"The day is early," a senior DHS official said.
"We continue to monitor what is going on across the country. Nothing significant to report at this point. ... We have not seen to date any coordinated campaign certainly along the lines of 2016, but we are preparing as if there will be an event today."  
The official said "there's a lot of noise out there," and called it "garbage" information but referred specific questions about any influence from foreign actors to the FBI.  
DHS has a national operations center and an online forum to communicate with state officials.  
In the case it does receive information on an incident, the official said DHS will work to identify the proper local authorities to verify the report, and issue public statements confirming or debunking the incident.  
9:13 a.m. ET, November 6, 2018
Here's why it might be harder for you to vote today
Lawmakers throughout the country have implemented stricter voting laws. Some argue its voter suppression, others say it stops voting fraud.
Watch:
9:00 a.m. ET, November 6, 2018
"Dónde votar" ("where to vote" in Spanish) is the top trending Google search today
The Google Trends Twitter account tweeted this morning that the search phrase "Dónde votar" ("where to vote" in Spanish) is the top trending search on Google in the US today -- spiking 3,350%.
In addition, three of the top five trending Google search topics in the US right now are midterms-related, with the 'polling place' topic spiking +350%, 'voting' increasing +300%, and 'election day' increasing +300%.
8:45 a.m. ET, November 6, 2018
Voters locked out of Brooklyn polling place for 90 minutes
Voters were locked out of a polling place in Brooklyn, New York, for about 90 minutes on Tuesday morning, according to a city elections official.  
Voting at the Breukelen Community Center began around 7:30 a.m., said Valerie Vazquez, the communications director for the New York City Board of Elections.  
The site had been scheduled to open at 6 a.m. 
The polling site is a New York City Housing Authority property and poll workers could not open an electronic lock on the building, Vazquez said.  
She did not have immediate information on how many voters were affected.  
8:35 a.m. ET, November 6, 2018
Rhode Island Secy of State tweets on voters receiving incorrect polling place info
The Rhode Island Secretary of State has tweeted "we have had some reports of voters receiving incorrect polling place information from 3rd party applications." 
CNN has reached out for more information.
8:14 a.m. ET, November 6, 2018
Bob Menendez gives two thumbs up as he casts his vote in New Jersey
New Jersey Sen. Bob Menendez voted on Tuesday morning at 7:14 a.m. at the Harrison Community Center in Harrison, New Jersey.
He gave two thumbs up as he walked out of the voting booth.
There was some applause as he walked away.
The embattled Democrat is in a close race with Republican Bob Hugin, but Republicans have not won a Senate race in New Jersey since 1972.
7:28 a.m. ET, November 6, 2018
Every state east of the Mississippi River will likely see some rain today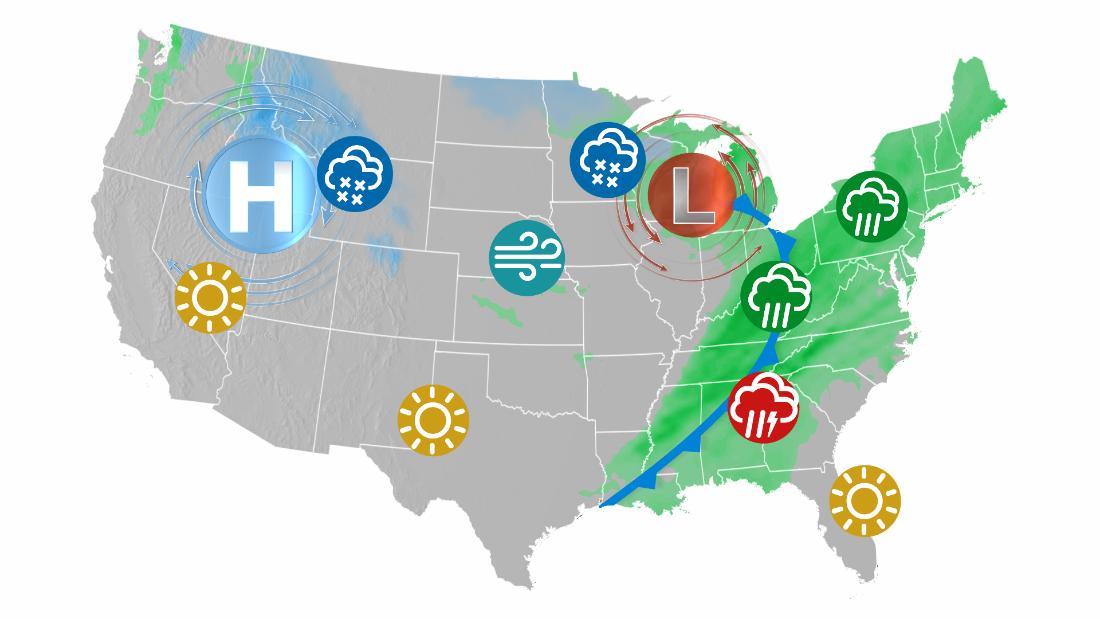 As polls are opening there is a line of showers and storms that extends from Western New York down the Appalachians and extends into Alabama and Mississippi -- with the strongest storms to the south.
The storms have diminished in severity this morning and the only Tornado Watch still in effect as polls open is for a few counties in Northern Georgia until 10 a.m. ET.
The rain will travel eastward through the day and will move through the metro areas of Philadelphia, Washington DC, and Charlotte, North Carolina in the early afternoon hours. In fact, every state east of the Mississippi River is likely to see rain at some point, though some states will undoubtedly see more storms and potentially disruptive weather than others.
Several of CNN's top ten races to watch will be impacted by the weather, including Virginia's 7th District, New Jersey's 7th District, Georgia's 6th District and Florida's governor's race.
Weather can play a significant role in voting behavior, with lousy conditions possibly suppressing turnout.
7:10 a.m. ET, November 6, 2018
Voters share photos of early morning voting lines
Voting is underway in a number of states. Here are a few photos of voters doing what they do best: Voting (or at least waiting in line to do just that).