9:39 p.m. ET, November 6, 2018
Exit polls: Voters didn't support Kavanaugh's appointment to the Supreme Court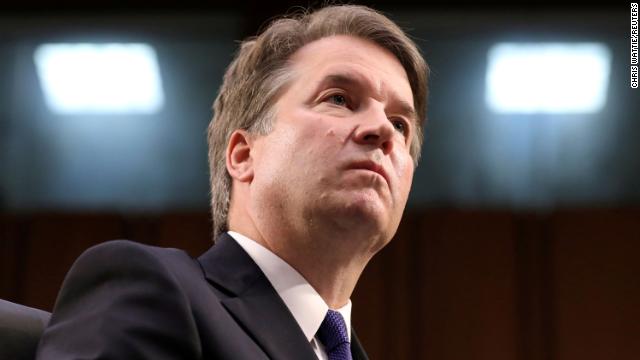 Almost half of voters opposed Brett Kavanaugh's confirmation to the Supreme Court, according to preliminary data from CNN's national exit polls.
A little over 40% supported his appointment. Around half of men supported Kavanaugh's confirmation compared to fewer than 40% of women who voted in this election, a significant gender divide.
On Roe v. Wade, two-thirds of 2018 voters said they would like to keep the landmark Supreme Court decision in place while only a quarter want it overturned. More than 80% said that sexual harassment is a very or somewhat serious problem in our country today and almost half said it's very serious.
Watch below: What voters say about Kavanaugh's confirmation
9:41 p.m. ET, November 6, 2018
GOP's Marsha Blackburn withstands challenge from Bredesen to win Tennessee Senate race
Rep. Marsha Blackburn will win the race to represent Tennessee in the US Senate, CNN can project, outlasting a challenge from former Gov. Phil Bredesen, a Democrat who looked to run against his party to win in a state President Donald Trump won by 26 percentage points in 2016.
She will be the first female senator from the state.
Democrats had hoped to pick up Tennessee as part of a narrow path to retaking the Senate.
Watch CNN's Political Director David Chalian explain why the Tennessee seat was a big loss for Democrats:
9:15 p.m. ET, November 6, 2018
There's higher support for Trump in these key states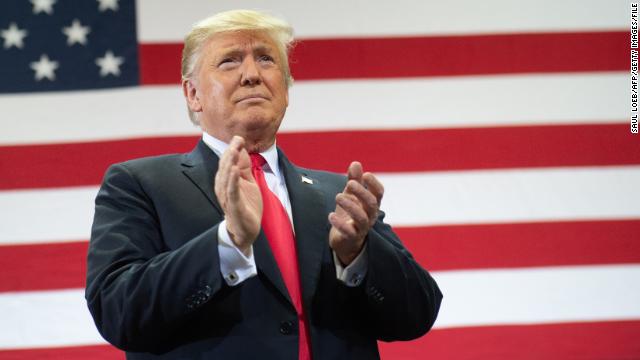 In Indiana, around half of voters approve of the job Trump is doing as President around the same as in Missouri, slightly higher than the nationwide average.
Both states feature tight Senate races where Democrats are trying to hold on to seats in states Trump won in 2016.
Voters in Indiana and Missouri are split between whether their vote for Senate was in support of the President, opposition, or whether Trump isn't a factor in their vote. Around a third in both states said that their Senate vote was in opposition to Trump while around three-in-ten said it was in support of him or Trump wasn't a factor.
9:11 p.m. ET, November 6, 2018
Democrat Joe Manchin wins re-election in West Virginia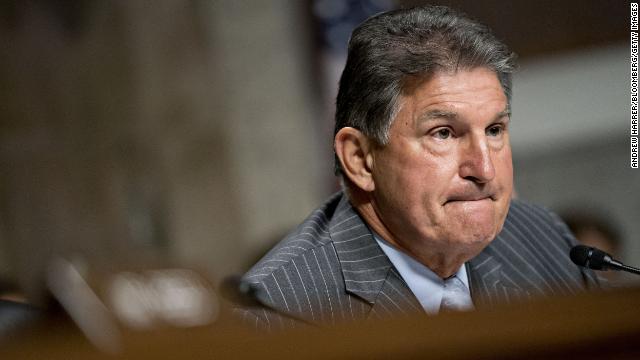 Sen. Joe Manchin will win re-election in West Virginia, CNN projects, defeating Republican challenger Patrick Morrisey and keeping in Democratic hands a seat in a state that voted overwhelmingly for President Donald Trump.
West Virginia was long seen as a top Republican target for one reason: Trump won there by 42 percentage points in 2016.
The state, once a Democratic stronghold, has become so heavily Republican that the sitting governor, Jim Justice, switched to the GOP last year.
Manchin, though, built a reputation as one of the Senate's most conservative Democrats. He broke with the rest of the party to vote to confirm Brett Kavanaugh to the Supreme Court, though he waited to announce his position until Kavanaugh's confirmation was already guaranteed.
9:29 p.m. ET, November 6, 2018
Republican Andy Barr wins re-election in closely watched Kentucky 6th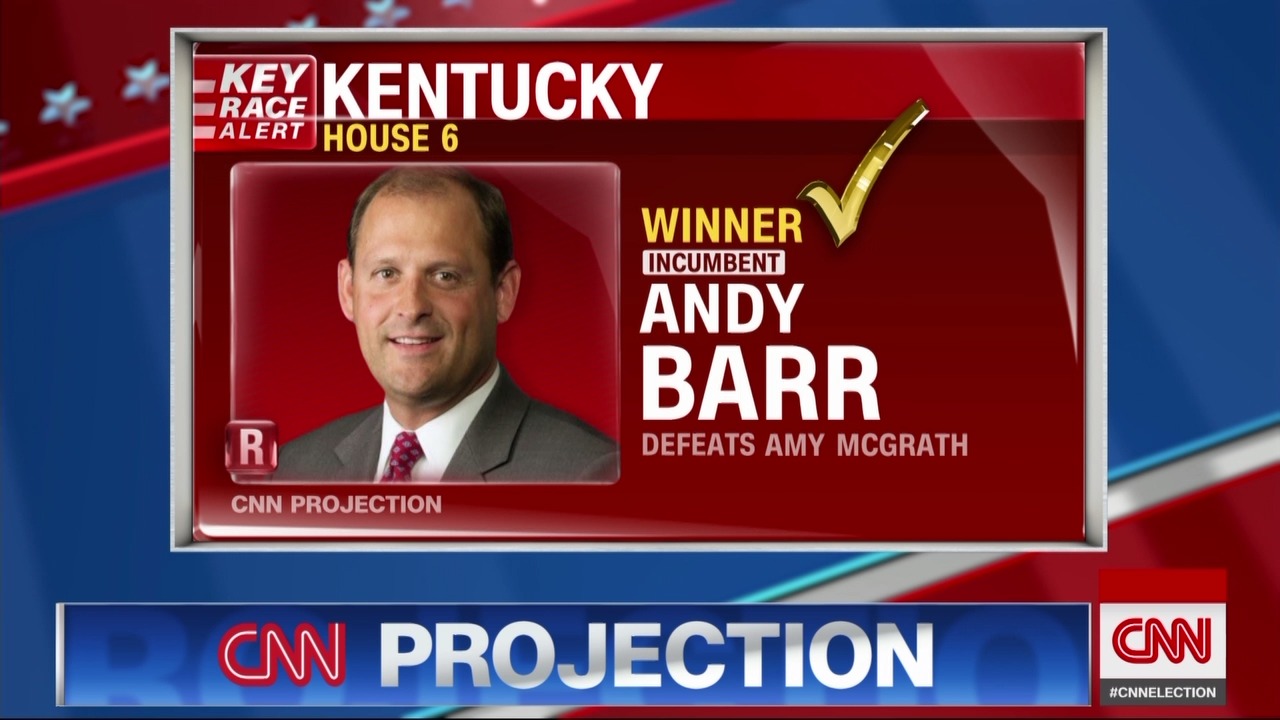 Republican Rep. Andy Barr will hold off a challenge from Democratic former Marine combat pilot Amy McGrath in Kentucky's Lexington-based 6th District, CNN projects.
Barr's win comes in a district President Donald Trump carried by 15 percentage points in 2016. It was seen as a must-win for the GOP's hopes of holding onto control of the House.
McGrath, who defeated Lexington Mayor Jim Gray in a Democratic primary, was part of a surprisingly strong crop of Democratic political newcomers, many of whom had military experience.
Watch analysis below:
9:15 p.m. ET, November 6, 2018
The Forecast: Florida's governor and Senate races are leaning Republican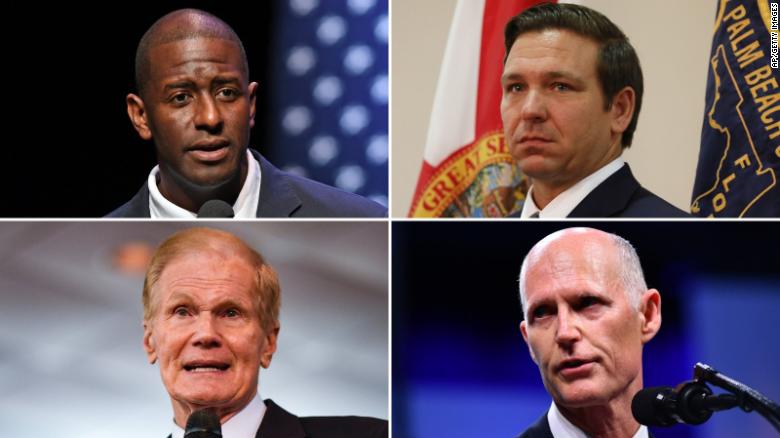 The Florida governor race and the state's Senate race have moved to lean Republican, from toss-ups.
Democrats Andrew Gillum and Sen. Bill Nelson have to hope there are a lot of votes left in Broward County. (But CNN's Harry Enten is betting against it.)
Watch below: John King breaks down latest Florida results
9:04 p.m. ET, November 6, 2018
It's 9 p.m. ET. Polls just closed in 14 states.
9:13 p.m. ET, November 6, 2018
These 4 Democratic senators will win re-election, CNN projects
Four Democratic senators will win re-election, CNN projects. They are:
Sen. Amy Klobuchar in Minnesota
Sen. Martin Heinrich in New Mexico
Sen. Bob Casey in Pennsylvania
Sen. Kirsten Gillibrand in New York
Watch below: Latest projections for key Senate seats
8:56 p.m. ET, November 6, 2018
The mood at Trump's watch party is "good," source says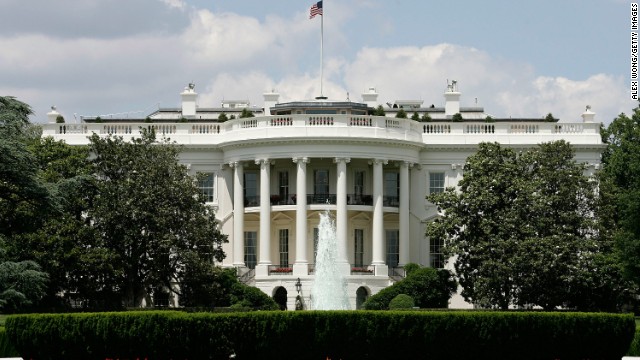 A White House source described the mood at President Trump's watch party in the White House as "good," adding one main reason is because it's still early in the night.
The source echoed what other White House officials are saying tonight — that if anyone learned anything from 2016, it's to not make assumptions based on exit polls.
As of 20 to 30 minutes ago, Trump was not there yet.