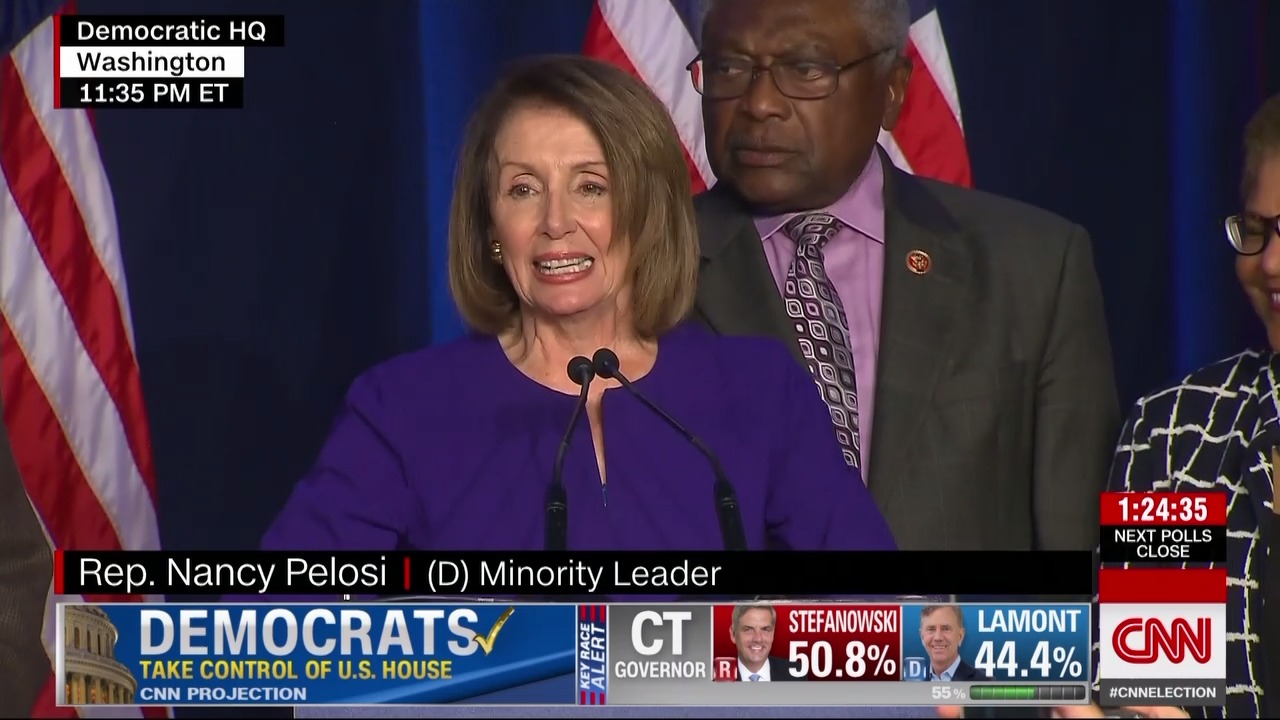 House Minority Leader Nancy Pelosi, taking the stage to cheer Democrats taking the House, was greeted with chants of "Speaker, Speaker, Speaker," telling Democratic campaign aides, legislative staffers and top donors in Washington, DC, on Tuesday that they have guaranteed " tomorrow will be a new day in America."
Pelosi, flanked by her leadership team, family and DNC chair Tom Perez, applauded the party's "dynamic, diverse, incredible candidates who have taken back the House for the American people."
"Thanks to you we owned the ground," she told those assembled Democrats, "thanks to you tomorrow will be a new day in America." 
"Remember this feeling, know the power to win," she added.
What was clear seconds after Pelosi took the microphone, however, was the looming leadership fight that could roil Democrats in the House. Chants of "Speaker, Speaker, Speaker" broke out as Pelosi took the stage and a few aides yelled "Speaker" in the middle of Pelosi's speech.
Pelosi did not acknowledge the chants.
"Today, the American people have spoken to restore that vision," Pelosi said after outlining Democratic priorities.
Watch the moment: