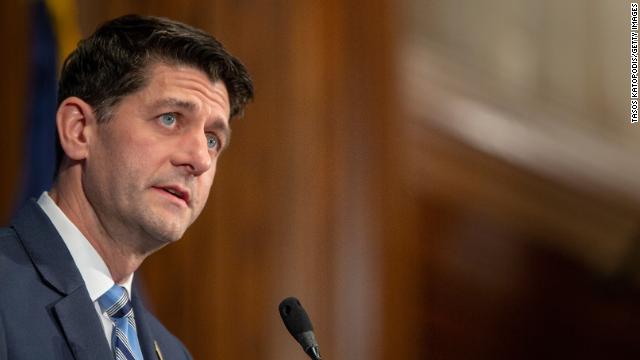 President Trump is already blaming House Speaker Paul Ryan for what the President's team is expecting to be a bad night for the GOP in the House, two sources close to the White House said.
"He is really angry at Ryan," one source close to the White House said of Trump's feelings about Ryan.
When asked about what, the source said, "everything."
Trump obviously didn't like Ryan distancing himself from the President on immigration. But it goes beyond that. Other sources close to the White House say Trump and his team are disappointed in GOP congressional fundraising and are blaming tonight on that as well. 
A source close to the speaker pushed back on this:
On the question of whether Paul Ryan retired too early, the source says Wisconsin has one of the latest filing deadlines in the country, and those states with later filing deadlines the source added those members filed for re-election.
The source also noted more than 40 members retired before Ryan announced he would retire.
As for complaints about Ryan's fundraising efforts, the source said the speaker brought in a record breaking haul…$110 million this cycle. The source also noted that Ryan and the Super PAC raise an additional $153 million, another record.
A separate source close to the White House said aides to Trump held a conference call with surrogates earlier this afternoon and blamed three factors: History, fundraising and retirements. 
But the blame game had begun. And the White House is pointing the finger at Ryan. The uneasy marriage between the President and the speaker appears to be falling apart. 
Note: This post has been updated.