7:06 p.m. ET, November 6, 2018
Bernie Sanders wins re-election in Vermont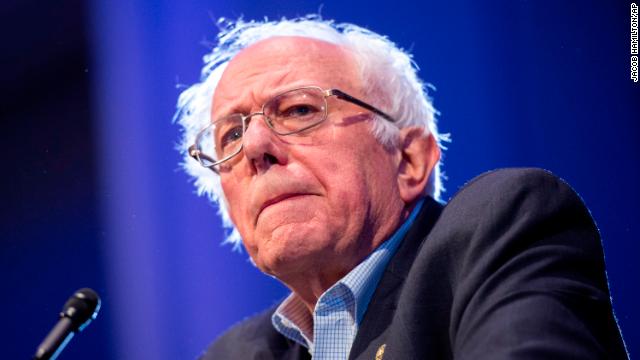 Re-enter Sandman.
Independent Sen. Bernie Sanders will win a third term, CNN projects, setting the state for a possible second presidential run in 2020. Sanders will easily defeat Republican challenger Lawrence Zupan and more than a half-dozen other candidates.
Sanders campaigned vigorously for Democrats up and down the ballot, and across the country, during the midterm season. He visited nine states in nine days last month, a number of them — like Iowa, South Carolina, Nevada and California — 2020 primary battlegrounds. 
But as the new Congress comes into shape, a year of relative détente in Democratic politics is expected to come to a swift end. The rumored 2020 contenders, who have quietly begun to position themselves ahead of the presidential primary, will now more openly begin to build out their political operations and jockey for position with potential rivals. 
Sanders enters this phase with a national network of supporters and a more developed operation than he had at this time four years ago. But the competition, if he runs, will be different: More and more varied candidates, perhaps dozens of them, are expected to run. 
This election night will be more low-key for Sanders, who is watching the returns at home in Burlington with his family before making his way to the Vermont Democratic Party event later to speak and mingle as the results come in from around the country. 
For this night, though, he is a clear winner. A back-bencher transformed over a few years into one of the left's leading figures — and, as of next year, a three-term US Senator.
Watch below: First CNN projections after polls close
6:55 p.m. ET, November 6, 2018
Voters have mixed views of Trump's agenda, exit polls show
The election was very much about President Donald Trump, as many voters cast their ballot specifically to oppose or support him. Similarly, reviews of his agenda and his accomplishments were mixed.
About half of voters said that Trump's immigration policies are too tough, while around a third think they're just right and few, only about 15%, think he's not tough enough, according to preliminary results from CNN's national exit polls.
The tax law passed by Republicans and touted by Trump hasn't had a lot of impact on American voters' personal finances, according to the poll.
Close to half say they've seen no impact, while around three-in-10 said the law has helped and a quarter report the tax law has hurt them.
For his trade policies, which include new tariffs imposed on foreign countries and an update to NAFTA, about a third say they've had no impact on the economy in their area, but about 30% said that his trade policies have hurt them. A quarter indicate that his trade policies have helped their area's economy.
6:49 p.m. ET, November 6, 2018
Extremist violence was a factor in many votes in 2018
Around three-quarters of voters said that extremist violence was an important factor in their vote for the US House in Tuesday's midterm elections, according to preliminary CNN exit data.
A quarter said it was the most important factor, and half said it was an important factor. Few said that extremist violence is a minor or not a factor to their vote.
Another three-quarters of 2018 voters said that Americans are becoming more divided politically. Fewer than 1 in 10 think the country is becoming more united, and slightly more say the country is staying about the same.
6:46 p.m. ET, November 6, 2018
Voters want more women and racial minorities elected to public office
Almost 80% of voters said that it's very or somewhat important that more women be elected to public office and almost half said it's very important.
Slightly more women than men placed a priority on electing more women to public office, but not by much.
Slightly fewer but around seven-in-ten said that it's very or somewhat important for racial and ethnic minorities to be elected to public office. Around two-thirds of white voters said it's important to elect more minorities while around 80% of African Americans agreed.
Watch below: Congress could get its first Native American woman
6:38 p.m. ET, November 6, 2018
Most voters, particularly Democrats, want major changes in health care
Roughly four in 10 voters listed health as their top concern, according to preliminary results from CNN's national exit poll -- and this was especially true among Democrats.
More surprising is that roughly seven in 10 voters said they wanted major changes to the nation's health care system, with more Democrats feeling this way than Republicans. Among voters who felt that health care needs minor or no changes, the majority were Republicans.
This is a huge swing from two years ago, when President Donald Trump and congressional Republicans saw their big wins at the polls as a mandate to repeal the Affordable Care Act. The effort ultimately failed, though the Trump administration continues to undermine the landmark health reform law through regulatory changes.
This election, however, revolved around retaining Obamacare's key provisions that protect those with pre-existing conditions. Democratic candidates repeatedly attacked their Republican rivals as jeopardizing the health insurance of millions of Americans who are or have been sick. The popularity of these Obamacare protections forced Republican candidates to promise to uphold these measures.
Many voters weren't convinced. More than half said Democrats would better protect health care for people with pre-existing conditions, while only one-third said Republicans would.
Watch below: Dr. Sanjay Gupta explains the debate over Medicaid
6:35 p.m. ET, November 6, 2018
A border patrol crowd control exercise was canceled today "out of an abundance of caution," spokesperson says
A "crowd control" exercise was canceled today "out of an abundance of caution and due to inaccurate reporting that caused unneeded confusion in border communities," according to Corry Schiermeyer, spokesperson for US Customs and Border Protection.
"US Customs and Border Protection has been and will continue to prepare for the potential arrival of thousands of people migrating in a caravan heading toward the United States, through the Southwest border. This includes training exercises, deploying additional CBP personnel and partnering with the U.S. military," he said in the statement. The US Border Patrol's El Paso Sector postponed joint caravan-related exercises on the El Paso border scheduled for today out of an abundance of caution and due to inaccurate reporting that caused unneeded confusion in border communities. We will continue training exercises in the following days, as necessary to ensure border security and the safety of the American people, the traveling public, CBP personnel and the communities in which we serve."
Some context: The agency came under fire from the American Civil Liberties Union who criticized the timing of the planned exercise. In an interview with the Washington Post, Executive Director of the ACLU Texas, Terri Burke said "the location, next to a totally Hispanic neighborhood, is suspicious." Burke also stated that Governor Abbott's administration "have done quite enough to intimidate voters without staging military rehearsals on the day our nation exercises our most important democratic obligation: voting."
In a tweet from the ACLU on Tuesday, the organization said that "it shouldn't have taken outrage from US congressmen, and the community for them to recognize that this would cause serious problems on #Election Day."
6:29 p.m. ET, November 6, 2018
The view from the CNN control room
Things are picking up here at CNN. Here's the view from the control room.
6:24 p.m. ET, November 6, 2018
There was a sunset rainbow in Washington on Election Day
As Washington, D.C. voters left polling places on Tuesday evening, they were treated to the unexpected view of a rainbow set against a scarlet sunset.
"Is this an auspicious sign from the heavens on Election Day?" one voter posted on Instagram.
6:33 p.m. ET, November 6, 2018
The Forecast: Why we're watching Kentucky's 6th district
The only notable House race where polls have closed is in Kentucky's 6th district, where Democrat Amy McGrath is challenging Republican Rep. Andy Barr. Almost all the polls and prognosticators point to a very close race. Republicans almost certainly need to hold it to maintain a House majority. If Democrats win there, it's a very good early sign for them.
Click here for more from The Forecast.