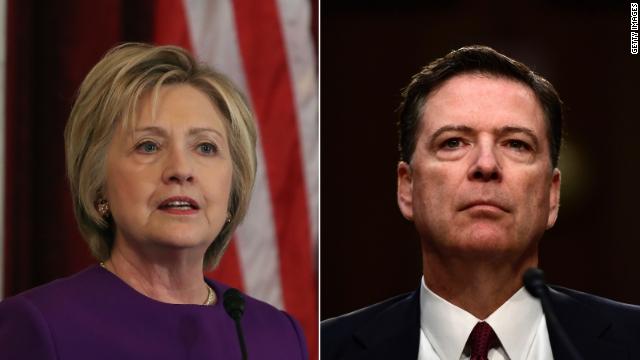 The Department of Justice Inspector General released a highly anticipated report today on DOJ and FBI's handling of the Hillary Clinton email investigation.
The inspector general found that former FBI Director James Comey's actions in the email investigation were "extraordinary and insubordinate" and flouted the department's norms but that Comey was not motivated by political bias.
Here's everything you need to know about the report:
No evidence of political bias: The IG found no evidence that prosecutors were affected by bias.
The FBI's actions: The inspector general found that FBI's actions ultimately "cast a cloud" over the bureau and senior leaders did lasting damage to the FBI's reputation.
The text messages: The report also included newly found text messages between FBI lawyer Lisa Page and FBI counterintelligence agent Peter Strzok. In a message on Aug. 8, 2016, Page says, Trump's "not ever going to become president, right? Right?!" Strzok replies: "No. No he's not. We'll stop it."
The Clinton-Lynch meeting: The report faults former Attorney General Loretta Lynch for her meeting with Bill Clinton on a Phoenix airport tarmac. But it says there was no evidence that Lynch and Clinton discussed the investigation into Hillary Clinton or any other inappropriate discussions.
Comey's personal email: The report found that Comey used a personal Gmail account for official government business when he was the FBI director.