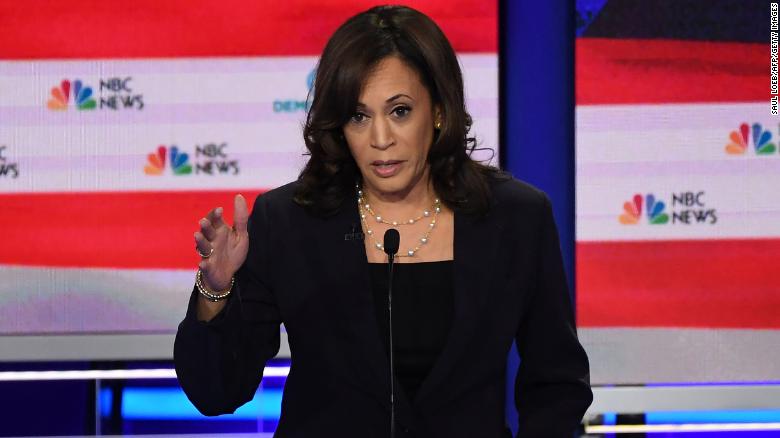 For a moment on stage tonight, the candidates running for the Democratic nomination descended into a cacophony of noise over who was old, who was young, who wanted the torch and who still had it.
Then Sen. Kamala Harris interjected: "Americans don't want to witness a food fight. They want to know how we're going to put food on their table."
The audience broke into applause.