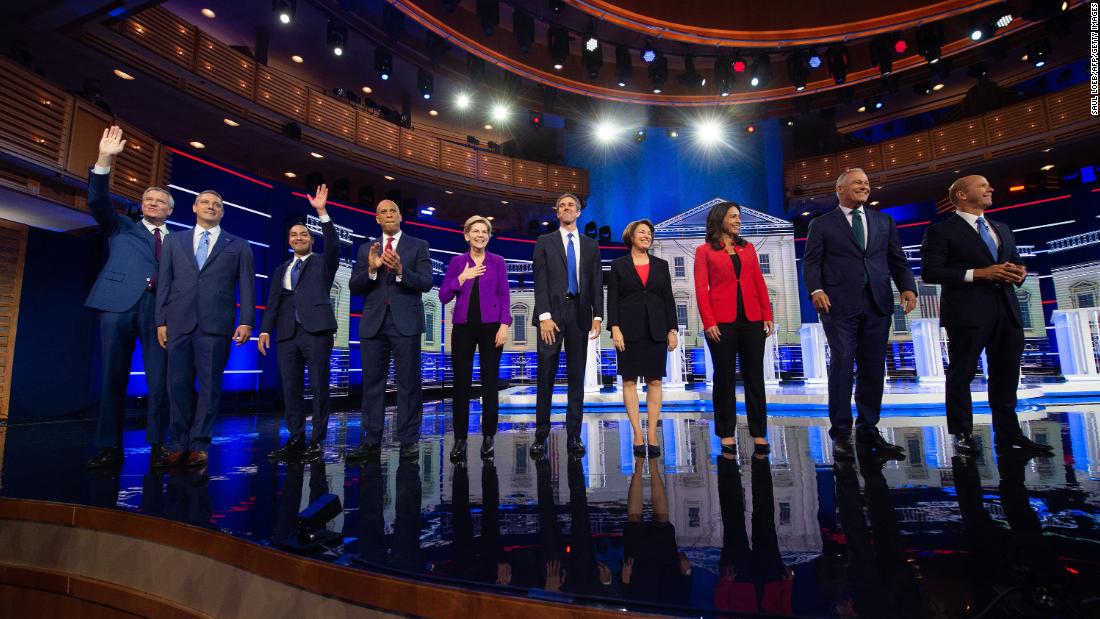 Elizabeth Warren was proven to be the pace setter in the first 25% of the debate tonight. It started on her economic message, Amy Klobuchar was then asked about her free college plan, Cory Booker asked about breaking up tech companies. Warren policies were setting the debate framework for the first half of the first half.
Bill De Blasio is showing what it means to go all New York in a debate! He is all in on trying to get a slice of that Sanders/Warren battle for the progressive/left wing of the party. He went after Beto O'Rourke, Booker, Klobuchar all in his first answer. He talked directly to Trump voters on immigration – blaming the corporations for their anxiety, not the immigrants.
Klobuchar reminded the audience of female power. She brushed back Jay Inslee on choice with her line that "there are three women on this stage" who have fought for abortion rights. A simple but effective reminder that there are more women on this debate stage and the one tomorrow night than you've ever seen on a presidential debate stage.
The Julián Castro vs. Beto O'Rourke tension comes alive over immigration. That was Texas-size tension. Castro's goal was to poke holes in O'Rourke on immigration – an issue that he has used at the center of his political identity.
Klobuchar made sure to invoke Trump in nearly every single answer. This seems to be her electability play – showing she can take the fight to the President on every answer.