Court filings lift the veil on Cohen and Manafort investigations
8:48 p.m. ET, December 7, 2018
8:48 p.m. ET, December 7, 2018
Here's what you need to know about the court filings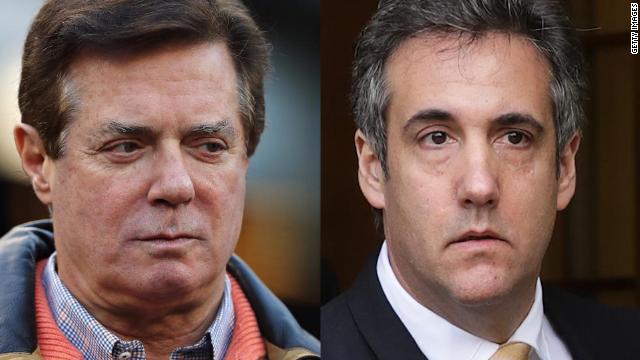 Court filings about President Trump's former personal attorney Michael Cohen and Trump's former campaign chairman Paul Manafort were released tonight.
Here's what you need to know:
Federal prosecutors in New York released a filing on Cohen: The prosecutors said Cohen should receive a "substantial" prison sentence of roughly four years for tax fraud and campaign finance crimes.
Another memo about Cohen: Prosecutors from special counsel Robert Mueller's office accused Cohen in a separate filing of lying to them about his contacts with Russia.
And the Manafort filing: Mueller, in a a heavily redacted document, said Manafort lied about five major issues after agreeing to cooperate with prosecutors, including his "contact with administration officials."
8:05 p.m. ET, December 7, 2018
Read the court filing for Michael Cohen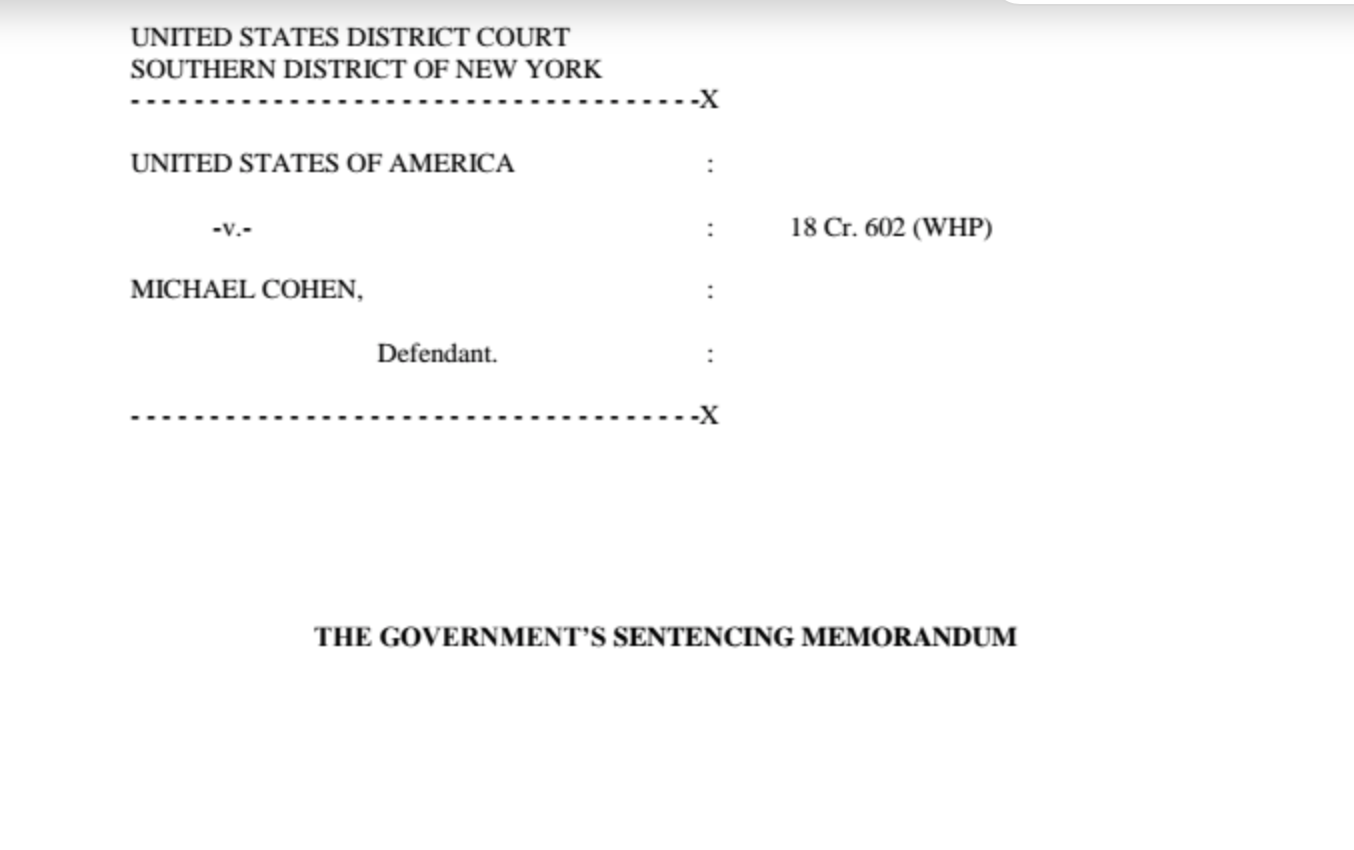 Two different court memos about President Trump's former personal attorney Michael Cohen — and his future — were released today.
One was from the US Attorney's Office for the Southern District of New York. Another was from prosecutors from special counsel Robert Mueller's office.
8:23 p.m. ET, December 7, 2018
Manafort lied about interactions with business associate with ties to Russian intelligence, Mueller says
Special counsel Robert Mueller said on Friday that former Trump campaign chairman Manafort lied to investigators about his interactions with Konstantin Kilimnik, his former business associate who has ties to Russian intelligence.
Specifically, prosecutors discussed with Manafort more than one meeting he had with Kilimnik. 
There are very few public details about their interactions. But questions of collusion have swirled around Kilimnik, given his long-time closeness to Manafort and his links to Russian intelligence agencies that were aggressively meddling in the election. Mueller's team said earlier this year that the FBI believes Kilimnik had active ties to Russian spies in 2016. 
Prosecutors said they caught Manafort in lies about Kilimnik because they have "electronic communications" and "travel records." Mueller's team said they confronted Manafort with this evidence, and he acknowledged his lies. But besides these breadcrumbs, critical parts from Friday's filing about Kilimnik were heavily redacted by Mueller's office. 
The Washington Post reported previously that Manafort and Kilimnik met twice during the campaign. Manafort acknowledged to the Post that they discussed WikiLeaks releases against the Democratic National Committee because they were in the news at the time. Mueller's team said Friday that Manafort lied to them about a "meeting with Kilimnik," but the section is heavily redacted. 
The Post also reported that Manafort and Kilimnik exchanged emails in 2016 about the offering "private briefings" about the campaign to Oleg Deripaska, a prominent Russian oligarch. Manafort has said those briefings never occurred.
Kilimnik has denied working for Russian intelligence. Manafort denies colluding with any Russians.
Kilimnik and Manafort were charged with obstruction of justice in June, for trying to influence witnesses who could testify at Manafort's trial. Manafort pleaded guilty to obstruction in September, but Kilimnik lives safely in Russia, out of the reach of US courts.
Hear more:
7:20 p.m. ET, December 7, 2018
Manafort testified to the grand jury twice in recent months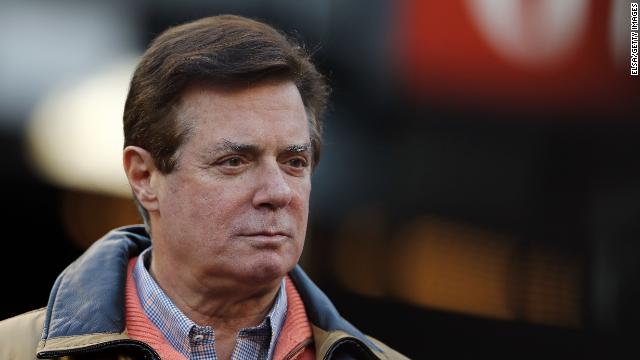 Paul Manafort testified to a federal grand jury twice in the past six weeks, special counsel Robert Mueller's office said in a filing Friday. 
Why this matters: The grand jury appearances suggest that prosecutors were using Manafort to build a criminal case against someone else. 
The dates where Manafort "was called to testify before the grand jury" were on October 26 and November 2 — mere days before prosecutors told Manafort's team they believed he had lied "in multiple ways and on multiple occasions."
Outside of the grand jury, Manafort met with prosecutors from the Special Counsel's Office, FBI and other Department of Justice prosecutors a total of 12 times. Three of those meetings happened before Manafort pleaded guilty, in mid-September.
After Mueller told Manafort's team they believed he had lied on Nov. 8, the lawyers went back and forth over the alleged breach throughout November, until prosecutors revealed their accusation last week.
7:09 p.m. ET, December 7, 2018
Here's how the White House is reacting to the Manafort and Cohen filings
The White House tonight is reacting to the court filings in the Paul Manafort and Michael Cohen cases.
Here's what press secretary Sarah Sanders said in a statement:
On Manafort: "The government's filing in Mr. Manafort's case says absolutely nothing about the President. It says even less about collusion and is devoted almost entirely to lobbying-related issues. Once again the media is trying to create a story where there isn't one." 
On Cohen: "The government's filings in Mr. Cohen's case tell us nothing of value that wasn't already known. Mr. Cohen has repeatedly lied and as the prosecution has pointed out to the court, Mr. Cohen is no hero." 
6:45 p.m. ET, December 7, 2018
Manafort lied about contacts with Trump administration officials, Mueller's team says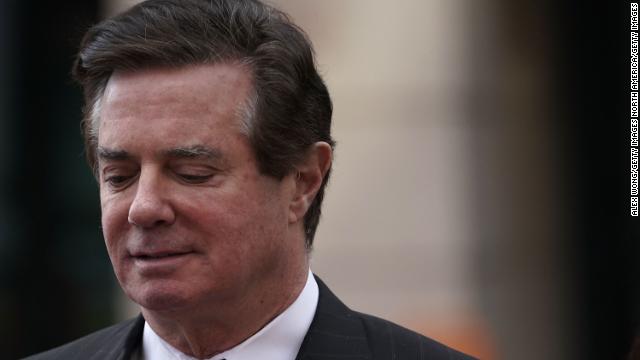 Robert Mueller's prosecutors made clear in a court filing Friday his office has gathered evidence that shows Manafort's interactions with Trump officials. 
The filing from prosecutors Friday does not say what Manafort was attempting to discuss with the administration while he was facing multiple charges from Mueller.
Prosecutors cite "evidence" they have of Manafort's contacts with "administration officials," including one who is a "senior administration official," through February of this year and in May 2018. They cite text messages as evidence, and a description they have from "another Manafort colleague."
But here's the thing: Manafort told prosecutors during his cooperation interviews that he hadn't spoken with the administration while they worked under Trump's White House.
8:00 p.m. ET, December 7, 2018
Russian offered Cohen "political synergy" with the Trump campaign, Mueller filing reveals
Special counsel Robert Mueller revealed Friday that a Russian national who claimed to be well-connected in Moscow spoke with former Trump attorney Michael Cohen in 2015 and offered "political synergy" with the Trump campaign.
Cohen spoke with the Russian national in November 2015, around the same time he was working on separate efforts to land a lucrative real estate deal for the Trump Organization in Moscow. The Russian is not named in the court filings. A footnote makes clear the individual was not Felix Sater and was separate from the project Sater and Cohen were working on.
The Russian national "claimed to be a 'trusted person' in the Russian Federation who could offer the campaign 'political synergy' and 'synergy on a government level,'" according to the court filing from Mueller's prosecutors.
The Russian also "repeatedly proposed" a meeting between candidate Donald Trump and Russian President Vladimir Putin, prosecutors said, and told Cohen that a meeting could be fruitful "not only in political but in a business dimension as well." 
Trump and Putin never ended up meeting during the campaign, Mueller's team said. Cohen decided not to pursue the outreach because he was already working on the other Trump Tower Moscow project, according to Mueller.
Cohen provided this information to Mueller's office during his voluntary interviews, the filing said.
It's unclear who Cohen spoke to. The Washington Post previously reported that a Russian billionaire reached out to Cohen in October 2015 to talk about real estate deals, but some details don't match the interactions mentioned in the Mueller filing.
Hear more details:
6:29 p.m. ET, December 7, 2018
Cohen "relished the status of ultimate fixer," New York prosecutors say
In their sentencing memo, federal prosecutors in the Southern District of New York argue that Michael Cohen's actions surrounding his payments to two women who alleged affairs with Trump, suggest that he "relished the status of ultimate fixer."
They also said that his violations of federal elections laws "were also stirred, like his other crimes, by his own ambition and greed." 
Here's what it says in the filing:
This was not a blind act of loyalty, as Cohen has also suggested. His actions suggest that Cohen relished the status of ultimate fixer – a role that he embraced as recently as May 2018 ... Cohen was driven by a desire to further ingratiate himself with a potential future President—for whose political success Cohen himself claimed credit—and arranged for the payments in an attempt to increase his power and influence. Indeed, after Cohen caused the media company to make an illegal expenditure, in a secretly recorded meeting Cohen took credit for the payment and assured Individual-1 that he was "all over" the transaction. And after making the payment to the second woman, and after Individual-1 was elected President, Cohen privately bragged to friends and reporters, including in recorded conversations, that he had made the payment to spare Individual-1 from damaging press and embarrassment. Cohen's criminal violations of the federal election laws were also stirred, like his other crimes, by his own ambition and greed. During and after the campaign, Cohen privately told friends and colleagues, including in seized text messages, that he expected to be given a prominent role and title in the new administration. When that did not materialize, Cohen found a way to monetize his relationship with and access to the President. Cohen successfully convinced numerous major corporations to retain him as a "consultant" who could provide unique insights about and access to the new administration. Some of these corporations were then stuck making large up-front or periodic payments to Cohen, even though he provided little or no real services under these contracts. Bank records reflect that Cohen made more than $4 million dollars before the contracts were terminated.