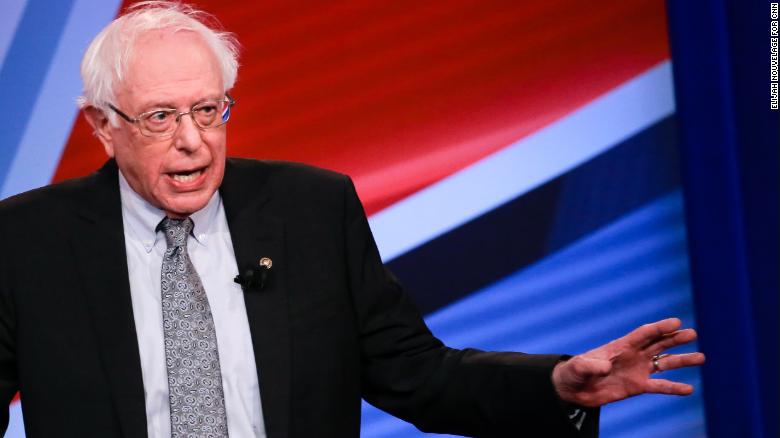 Vermont Sen. Bernie Sanders argued Monday that the best way to oust President Donald Trump was by defeating him at the ballot box in 2020, not impeaching him before then.
The answer was notably different to the one Massachusetts Sen. Elizabeth Warren gave just minutes earlier, when she delivered a lengthy answer in favor of impeaching the President.
"Here is my concern: At the end of the day, what is most important to me is to see that Donald Trump is not re-elected President and I intend to do everything I can to make sure that that doesn't happen," Sanders said.
He added: "But if for the next year all the Congress is talking about is 'Trump, Trump, Trump,' and 'Mueller, Mueller, Mueller' and we're not talking about health care and raising the minimum wage to a living wage and we're not talking about climate change and sexism and racism and homophobia and the issues that concern ordinary Americans, I worry that works to Trump's advantage."
While most voters at Democratic town halls don't ask about impeachment, the issue has risen to national prominence following the release of special counsel Robert Mueller's report and the fact that Warren and former Housing and Urban Development Secretary Julian Castro have backed impeachment proceedings.
"I think there has to be a thorough investigation," he said. "The House Democrats will do it. I'd appreciate if my Republican colleagues in the Senate had the guts to do it as well, but I won't hold my breath. I want to see that we'll see where it goes but right now, you know, that's it."