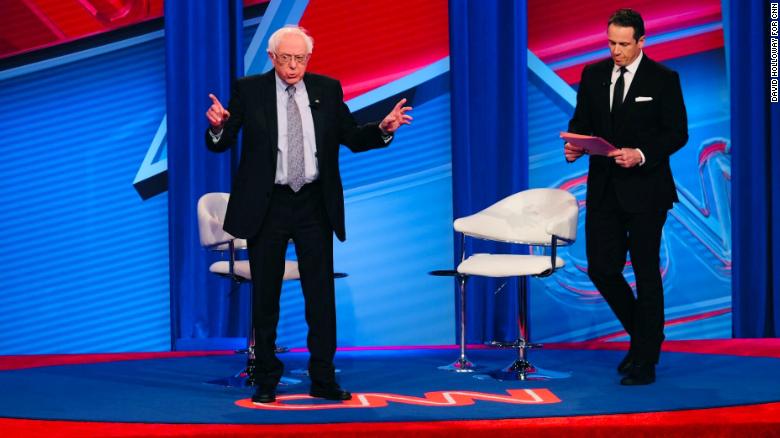 Bernie Sanders talks a lot on the campaign trail about the consistency of his positions over decades in political life.
But on Monday night, the Vermont senator conceded that past criticism of his foreign policy ideas -- or the lack thereof -- were fair and that he's been working to develop a more comprehensive worldview.
"I was rightfully criticized the last time around because I didn't pay as much attention as I might," Sanders said.
"The economy issues, whether people have health care and whether they have decent paying jobs and deal with climate change is enormously important, but we have to look at the United States's role in the world as well."
That brought him to the subject of Yemen and the recent passage -- and subsequent presidential veto -- of the War Powers Act, a bipartisan effort led by Sanders in partnership with GOP Utah Sen. Mike Lee.
"Probably a few years ago, I would not have been as involved as I have recently been in demanding and helping in the Senate to pass a resolution to get the United States out of the Saudi-led intervention in Yemen," Sanders said.
"Sadly, tragically, Trump vetoed it. But to answer your question," Sanders added, he had been thinking "more about foreign policy issues than I previously did."